As part of my challenge to extend Summer 2021, I decided to try and invoke some summer feelings during my weekly show on Brixton Radio.
Let's talk about how I tried to go about that - and also my ideas for further exploring music that helps us feel 'summery'.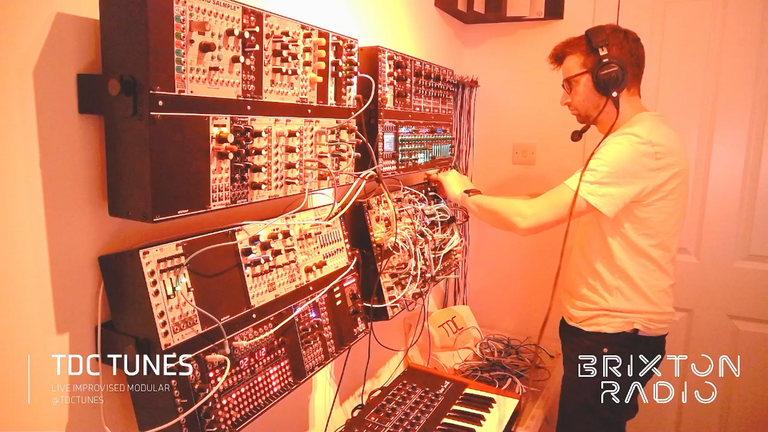 Musical Scales
To start with, I set out to work predominantly in a major key for the show. Normally I use minor keys probably 80% of the time and only occasionally explore others such as Pentatonic, Mixolydian and Phrygian.
My thinking was of course:
Major Key = Happy Feelings = Summer!
Do you think Major keys feel more like summer than others?
I would like to explore other scales with summer in mind. For example, the Phrygian scale is common in Arabic and Egyptian music - so I'm wondering if using it might lead to music that invokes the feeling of hotter climates and therefore summer.
I'm sure there are other possibilities too and there's only one way to find out - try it in the next show!
Music theory wizards out there - do you have any scale or chord progression suggestions that might remind the listener of summer?
Here's a clip from the show - playing around with chords underneath a simple melody - using mostly major chords:
Lighting and visuals
I took some easy and obvious first steps to making my show visually more summery, setting my lighting to deep orange and donning a yellow t-shirt.
Aside from broadcasting from outdoors (which I won't rule out if weather/lighting permit!), I did think about next time creating a "sun" on the wall above my modular. I have a very focused spotlight that I think I can set to orange if I can remember the convoluted button presses required!
Do you have any other thoughts about summer visuals you would like to see on my show?
Instrumentation
I think this is an area with a ton of potential to explore. A few people have commented that some of my improvised music reminds them of tropical beaches and sunsets. I tried to use elements that they mentioned in this set.
In particular - relatively (for a modular set) melodic bleepy melodies, some percussion washes and some bright percussive voices - almost breathy in some places, reminding me of pan pipes (ok you have to use your imagination for that one but that's what I thought of).
Modular synths are an ultimate playground of sound design and experimentation - and there are endless possibilities for me to explore to search for sounds that invoke summer during my challenge - which, on day 12 now I'm only just getting started on!
Here's another clip including some some of the bright bleeps, plucks and percussive sounds I managed to coax out of the modular during the show: