For last week's requests and clips of me attempting them in the comments check out:
https://peakd.com/musicforlife/@tdctunes/dear-hive-please-give-me-requests-for-my-improvised-set-tonight
---
It was a lot of fun last week - so lets go again!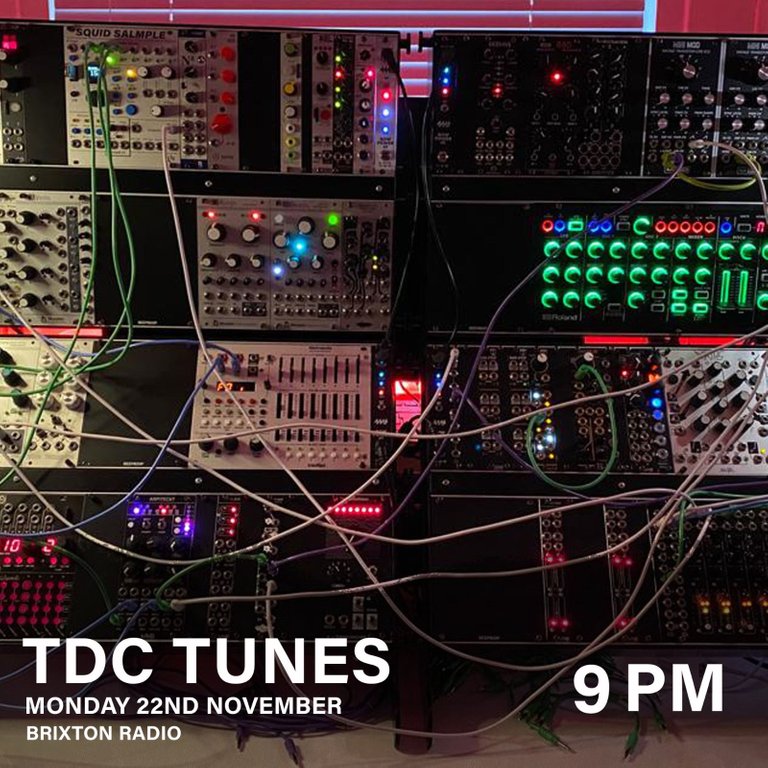 Please reply with any challenges or requests for my live radio show - could be anything: sound design, tempo, mood, key - even the colour of my lighting!
NB: If you haven't watched before - this is an hour long set where I create electronic music from scratch with a modular synthesizer. So bear that in mind with your requests!
It's not necessarily restricted to electronic sounds though as I do have the ability to prepare some samples in advance and trigger those from the modular - lets see what you come up with!
Please respond with any requests, however wacky in the comments to this post and I'll see what I can do with them!
---
You can watch the show at 9pm UK time in any of these ways:
Preferred: Vimm - here on hive!
https://www.vimm.tv/c/tdctunes
NB: I will attempt to stream to Vimm - though it sometimes isn't working for me and during the show I'm unable to keep retrying as I need to focus on the music. I will always try and kick it off on Vimm at the beginning though as I really want to support @vimm and doing as much as possible on Hive!
Alternatively
Regardless - the stream will always be broadcast on my Twitch channel - and here's a clip from a previous show to give you an idea of what it's all about:
Lots and lots of THANK YOUs
Thanks loads to @stickupboys @fatasfunk @creodas @quinnertronics and @polarmystro for getting involved and setting me challenges last week and to @pixiepost for joining and getting really into the fun in the chat during the set! Really appreciate it folks!
@polatmystro - I've rolled your request for bells and a 'synthetic rhodes' over to this week as I didn't see them in time this week! Always open to more though!
And finally a big thanks to Brixton Radio for having me on their station and supporting experimental electronic music! You can find all sorts of sets by great up and coming DJs over on their Mixcloud: https://www.mixcloud.com/brixtonradiolive/
See you later for the electronic music madness!