Beyond the Sea (La Mer)
George Benson (vocals) and orchestra. From the album 20/20 (1985).
In 1982 George Benson contributed to Seven Come Eleven by clarinetist and major big band leader of the swing era Benny Goodman; Off the Top by organist and father of soul jazz Jimmy Smith; and Geoff Tyus in Hawaii by hard bop pianist Geoff Tyus. In 1983 he collaborated in Rendezvous by Argentine Afro-Cuban music, jazz and pop pianist Jorge Dalto's band Jorge Dalto & Superfriends; and released In Your Eyes performing contemporary rhythm and blues with a wide variety of musicians in different contexts, with the song "Being With You" winning the Grammy Award for Best Pop Instrumental Performance.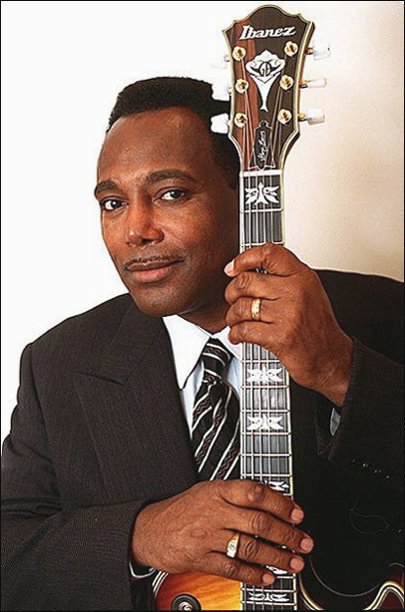 George Benson
The year 1984 was one of Benson's most prolific, as he participated on L.A. Is My Lady by legendary singer and actor Frank Sinatra; Send Me Your Love by jazz, rhythm and blues, and soul vocalist, multi-instrumentalist and songwritter Kashif; Poet II playing rhythm and blues with singer, songwriter and record producer Bobby Womack; Straight Ahead by soul jazz tenor saxophonist Stanley Turrentine; Open Mind by French jazz fusion violinist Jean-Luc Ponty; Together by Brazilian musician Ivan Lins; and New York Nightline again by Jorge Dalto & Superfriends. In 1985 he starred on country guitarist Chet Atkins' Stay Tuned and issued 20/20 performing smooth jazz, which was certified Gold.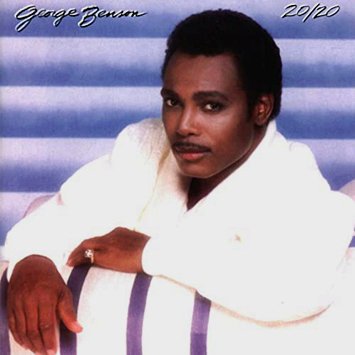 Album cover
In 1986 Benson contributed to Ornella &... by Italian pop singer Ornella Vanoni and Digital Madness by jazz guitarist Barnaby Finch. That same year he delivered While the City Sleeps, consisting of dance music and ballads, and filled with synthesizers and programming, in which he sings on all the tracks, leaving his guitar in the background. In 1987 he contributed to the acclaimed pop and swing singer Tony Bennett's Bennett/Berlin, and to Life Flight by great trumpeter Freddie Hubbard, with whom he had not played since the mid-1970s. He also published Collaboration with acoustic guitarist Earl Klugh performing smooth jazz full of virtuosity supported by an electronic backdrop with intense funk sound.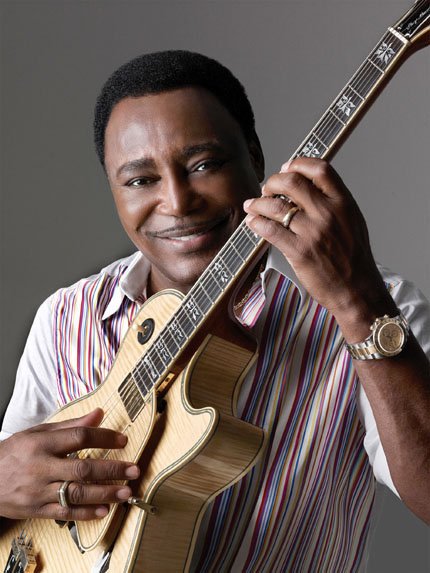 George Benson

℗ Warner Bros Records

20/20
George Benson (vocals, guitar), Randy Goodrum and Steve Kipner (synthesizers), Dave Weckl (drums), Paulinho da Costa (percussion), James Taylor (backing vocals) and string section. From the album 20/20 (1985).