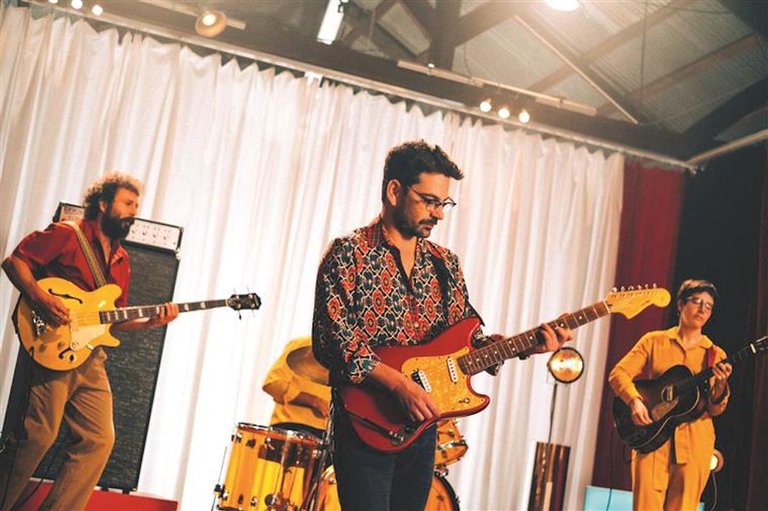 Bruno Pernadas - Anywhere in Spacetime
I've shared Pernadas on this blog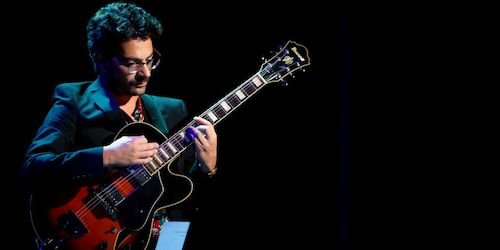 Pernadas performing live (Image Source)
only once before, as he is a relatively recent discovery for me. A month or two ago, I discovered that a Japanese fashion designer Jun Takahashi created a huge series of playlists, all of which were timed for his drive from his home in the city out to his studio. These 'Kosmik Musik' playlists are on Spotify, and are numbered 1 through 94 at the moment, though he's always adding new ones. There are so many cool bands and artists on these, so I definitely recommend them if you want to find some new music. There are classics of all sorts of genres, but also contemporary stuff from ALL over the world, one of my favorites of which was Bruno Pernadas. He is a Portuguese musician/composer and producer and an incredibly talented jazz guitarist, having received a degree from the Superior School of Music of Lisbon. He currently teaches at Lisbon Jazz School, works as a session/studio player, as well as releasing his own solo music and soundtracks for all sorts of projects. Today's song is from his 2016 album Those Who Throw Objects at the Crocodiles Will Be Asked to Retrieve Them which is a great title, hehe. This album is definitely genre bending, with elements of jazz (specifically a lot of Latin jazz, though also more 'standard' stuff), pop, and more modern hip-hop/electronic stuff, as well as some world music sounds. This combination is pretty great, in my opinion, so I definitely recommend checking out the album in full.
---
---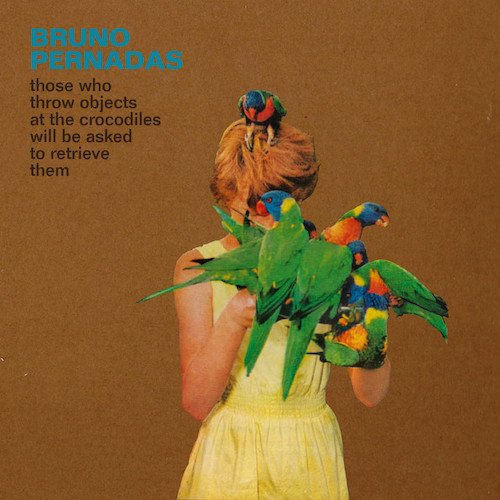 Bruno Pernadas, Those Who Throw Objects at the Crocodiles Will Be Asked to Retrieve Them (2016, Pataca Discos)
Enjoy today's song! Thanks for checking out my blog! Long live the Hive!
---
---
---


⚔️ JOIN US ON TELEGRAM ⚔️