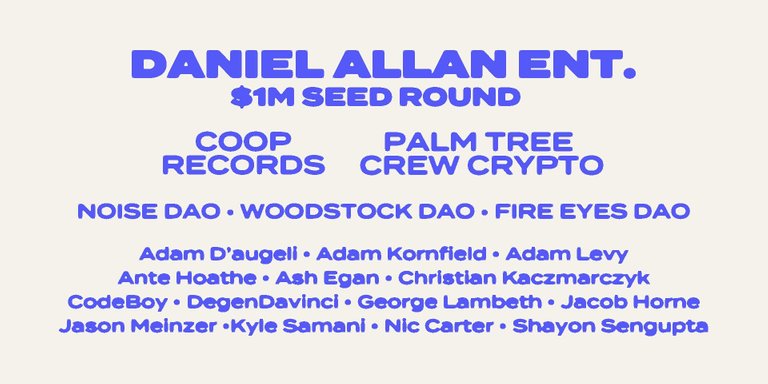 Daniel Allan recently secured funding through a Seed Round, which is being called a Web360 deal. The deal involves partners purchasing equity in Daniel's brand, and the funding is non-recoupable. All of Daniel's music income is included in the deal, which flows through a multi-signature wallet and FDIC-insured bank account.
Coop Records has recently announced their investment in Daniel Allan's career. Together with Palm Tree Crew Crypto, they have co-led their first Artist Seed Round as Daniel brings on $1M of outside capital to support the next leg of his career.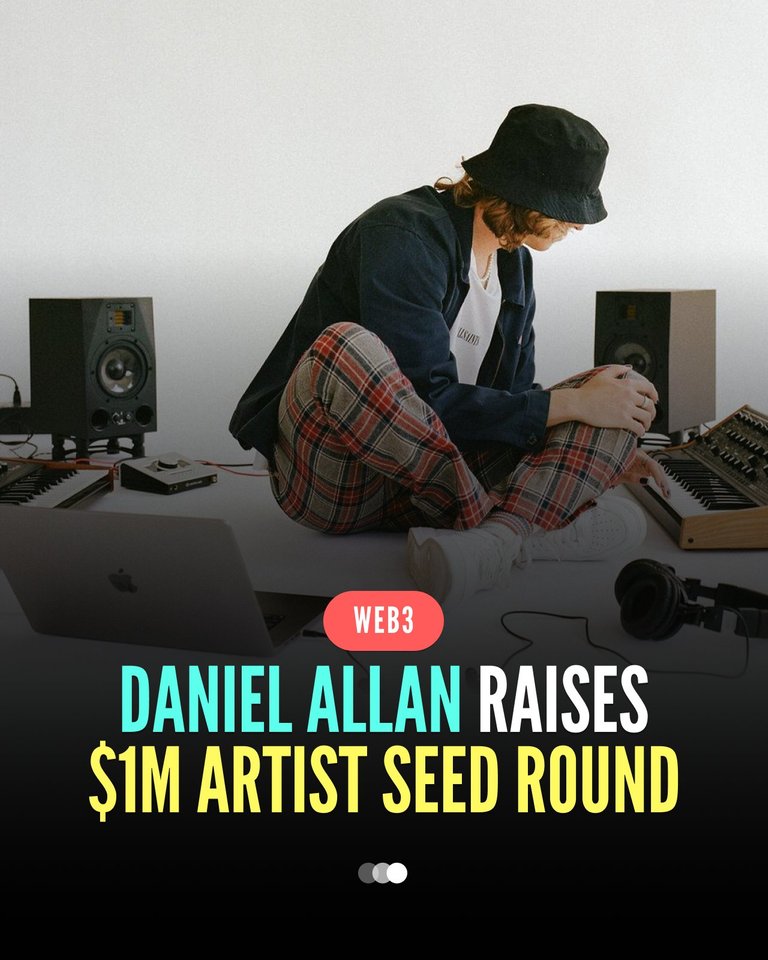 This unique investment opportunity allows fans to invest in the artists they know and love. The deal is structured similarly to early-stage tech investments, geared towards creators. Daniel set up a C-corp - Daniel Allan Entertainment - which owns all of his intellectual property. The funding is non-recoupable, meaning investors are not participating in a profit-share, rather they are buying equity in Daniel's brand as a whole.
Coop Records believes that this model can be replicated across many artists and they are excited to support more artists through similar models in the future.
Daniel is a perfect case study of the potential for artists to make a career using web3 as a backbone. Despite having a relatively small following on traditional platforms, he has grossed ~325 ETH in total volume from the sale of his Music NFTs to date. This positions him well as an independent artist with leverage as he navigates major label conversations.


(Unsupported https://open.spotify.com/embed/artist/5JQ1XqKJ2Art01rF4tu1Ra?utm_source=generator)
---