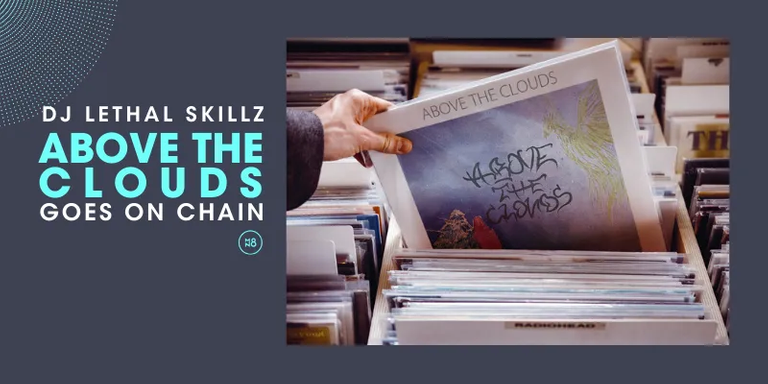 Source: Emanate medium page
'Above the Clouds' Goes On Chain
DJ Lethal Skillz shares his experience releasing his album 'Above The Clouds' on the blockchain. With the help of MODA DAO and a lot of late nights, Skillz tells us how it unfolded.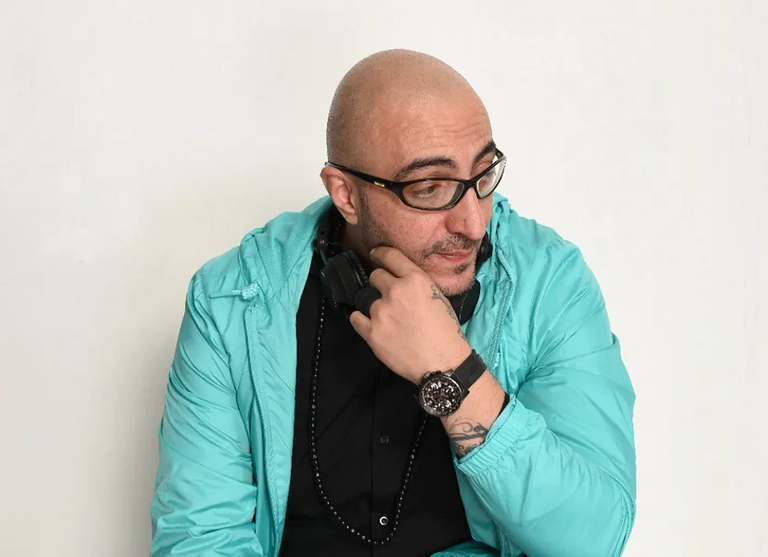 "Each project presents its own unique challenges, and the more ambitious the project, the more obstacles one may encounter".

-DJ Lethal Skillz



When Lebanese producer and DJ, DJ Lethal Skillz started putting the pieces of his next album together in mid 2020, it was impossible to predict all the possibilities, technical hurdles, tough decisions and late nights that lay ahead of him. Fast forward to today and the veteran turntablist has got more than one superbly crafted body of work under his belt. Valuable lessons and golden insights into the creative process, and the world of Web3, are the extra reward.
Today, DJ Lethal Skillz shares his experience of minting his album 'Above the Clouds' on chain, the reason behind the music, and what's in store for the holders who believe in him.
Tell us what 'Above The Clouds' is, and briefly outline the different components of this project.
For a long time, I had the desire to have my music pressed on a vinyl record. With the release of 'Above The Clouds' I was finally able to realize this passion and merge it with my curiosity in Web3 — digital collectibles, and metaverse technology. My goal was to offer NFT holders of 'Above The Clouds' a truly immersive and tangible experience that has been largely absent since the advent of digital music formats like CDs, MP3s, and streaming services.
'Above the Clouds' is a ten-track album that I started working on at the beginning of the pandemic to help me get through depression and a producer block that hit me when all that sudden madness that broke around the world. I also created it to help get through the hardships faced during the pandemic.
The album was released as a digital collectible through MODA DAO, offering collectors the chance to claim a physical vinyl copy of the album, as well as other goodies such as NFT wearables and limited edition prints.

The Components of 'Above The Clouds'
📀 10 x 1-of-1 Genesis Auctions
🎵 100 x Promo Editions
☁️📀Genesis holders📀☁️
Winners of a 1-of-1 Genesis NFT auction will unlock a physical 'Above The Clouds' vinyl record, linked to the Ethereum blockchain via smart contract enabled NFC chip, as well as a 1-of-1 🎨 watercolor painting by visual artist Earthlord Clay.
☁️🎵Promo Edition Holders🎵☁️
These limited edition digital song copies will grant you access to own a digital copy of the album in WAV format & access to gated metaverse parties. Utility and perks may change over time and will be communicated through my social media channels.
Access to the 'Above The Clouds' album release party.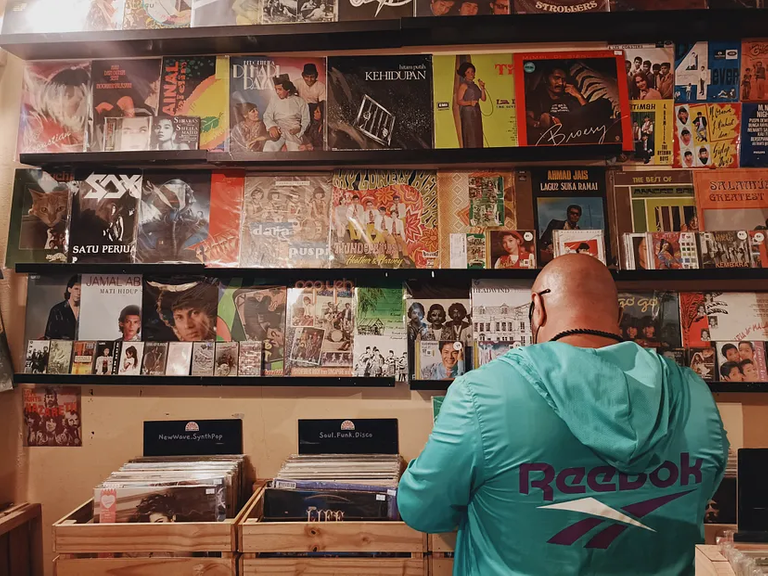 How did MODA Dao help with this project?
Upon hearing about the MODA DAO Creative Grants program, I was struck by its potential to support and promote blockchain music projects and assist artists in the Web3 realm who have innovative ideas. With this in mind, I developed my own concept and submitted a proposal to the program. I was fortunate enough to have my pitch selected in the first round, alongside other outstanding and imaginative creatives.
When music streaming is such an easy route to take, why did you decide to release this album as an NFT?
I have been an active participant in the blockchain space since 2017, long before it was commonly referred to as 'Web3.' During this time, I have focused on exploring and contributing to various music projects, particularly during the early days of music on the blockchain. My goal has been to identify new ways of leveraging Web3 technology to distribute and monetize my music and help other artists like me while circumventing the current, often unfair music industry model and bypassing traditional gatekeepers in order to maintain greater independence.
What technical issues did you experience during the release of this project and how could someone avoid these issues in the future?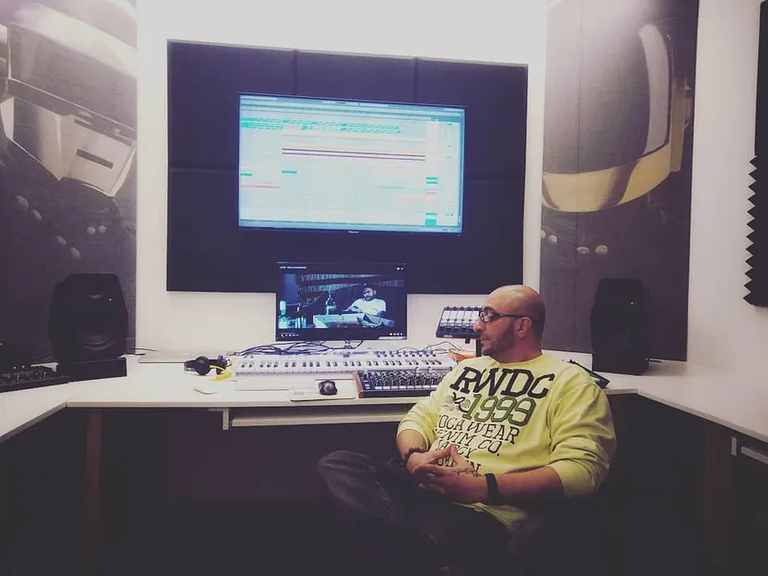 Each project presents its own unique challenges, and the more ambitious the project, the more obstacles one may encounter. When working on 'Above the Clouds', I was overly optimistic and attempted to include a multitude of ideas and goals into one project. Although I learned valuable lessons, most of the challenges were not technical in nature since MODA DAO handled the heavy lifting related to smart contracts, minting, and setting up the artist page for the NFT drop.
Instead, I encountered issues related to not being selective enough with whom I chose to work with; rushing certain aspects of the project, and having high expectations of those around me in the industry. To avoid these issues, it is important to take your time and not feel pressured to rush into anything. Observe others in the space, learn from their successes and failures, and don't hesitate to ask questions. The Web3 community is supportive and open to anyone who wants to learn.
Why was it important to you to have a physical component to this project?
As a vinyl enthusiast, scratch DJ, and collector, I have noticed over the years growing up that music consumption has shifted away from physical formats to digital ones. Unfortunately, this means that many of the experiences I enjoyed as a child, such as waiting in line at the record store to purchase a vinyl record, rushing back home to open it, admiring the artwork on the sleeve, smelling the vinyl, and hearing the crackling analog sound of the turntable when you put the needle on the record, have been lost. I wanted to recapture some of these experiences and bring them back to the forefront of music consumption.
How successful was this release in your view?
Although the Initial sales volume and number of collectors were not as high as expected, the primary goal was to build a bigger community of collectors rather than achieving a high price. However, due to delays and mispricing during a bear market, the entry price for the genesis that unlocks the physical perks was high for many. To address this, the project is being reworked in collaboration with Moda Dao to run a new auction. Despite financial outcomes not meeting expectations, the learnings and new connections gained from the project were valuable, and the experience has better prepared me for a potential sequel to 'Above the Clouds'.
Ooops I slipped a spoiler right here…
As this was your first major NFT release, what would you do differently in the future?
GO crazier and make more mistakes to learn more but ensuring I have the right people in my team working with me, use a project management tool to track progress and communicate with the team
Any advice for other web2/web3 artists who'd like to emulate you?
The best advice I can share is to not feel bad if you are unable to create and do cool stuff. Instead, use the time to step back, observe, and learn from other people's actions. Determine what inspired you and whatnot to prepare for your next move when you feel ready…. as sometimes all that noise and hype in the space can turn us off and make us feel demotivated.
Get your copy of 'Above the Clouds' here
https://www.moda.audio/
---
Credit & Reference
Author: Swaré
Title of the article: 'Above the Clouds' Goes On Chain
Website: https://medium.com/emanate-live/above-the-clouds-goes-on-chain-64e4584aa4f6*