---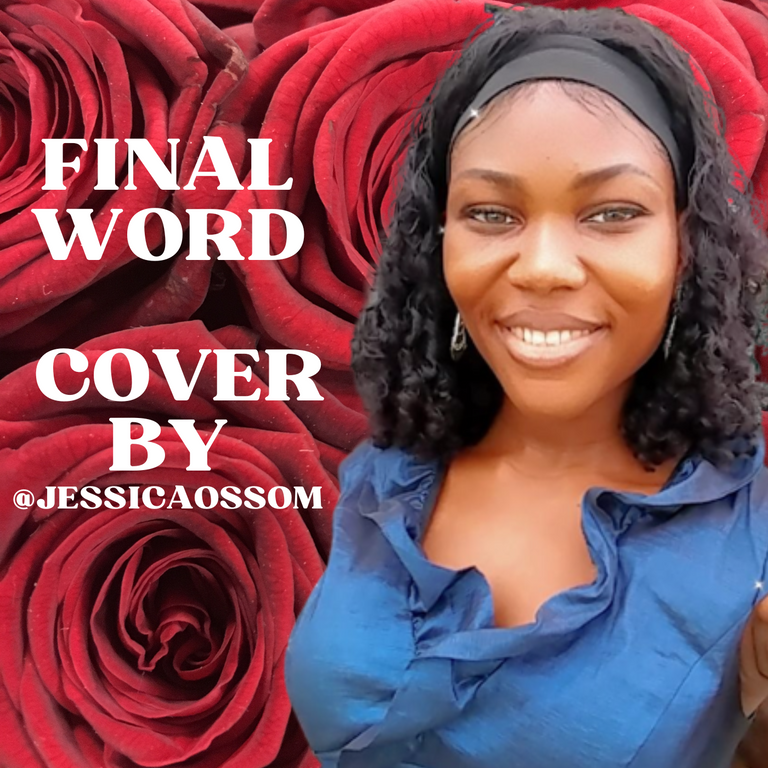 It is a pleasure to welcome the Afritunes community to a new week of celebrating African music on the Hive. Many thanks to the founder of Afritunes @ksam who has brought this initiative to the blockchain. This week, I will present a song titled 'Final Word' by a Nigerian gospel artist known as 'Sinach'.
I've had a lot of experiences that at some point made me feel as though God was punishing me, only for me to realize later that he wasn't. It's no wonder they say God's ways differ from those of men. I will share a story about something that happened a few days ago.
The type of lady that I am is one who tends to focus on the tasks at hand until they have been achieved. When I work on a task, I do not leave the spot until the task is completed. I try not to get distracted by other things until the task is completed. On Saturday, I always leave my house for rehearsal at 1 pm in order to make my way to church on time.
I usually leave my house right after I have done all the above. I immediately find a vehicle that will take me to church within minutes of leaving my house. Unfortunately, last Saturday was a different story. After I had finished all of my work and was outside waiting to be picked up by a vehicle, I felt so frustrated. I waited for almost 30 minutes for a vehicle to come to pick me up. While I was standing there, I began to wonder if God was punishing me for getting angry earlier that day.
I was so pissed off earlier that day that I yelled and got so angry. Scriptures tell us that we should not sin in our anger, but we can get angry. I admit I did. In addition, waiting so long at the bus stop when I was already late for rehearsal made me feel like I was being punished. Afterward, I realized my thoughts weren't God's. God knows what is in the hearts of his children.
So I decided to walk towards the next bus stop hoping that I would find a vehicle that would eventually pick me up.
Almost immediately, I spotted my sister's husband, who is in the choir at my church. I asked him if he wasn't coming to rehearsal even though he was going to lead the choir song.
Then he asked me if I had checked the choir platform. The time had been shifted to 4 pm.
When I confirmed this, I was so happy and thanked God that no vehicle was available to pick me up. This is because I would have been waiting outside the church until 4 PM. It wouldn't have been fun, so my fellow hivers, everything God does is good.
While it may seem like a minor event, it illustrates how God works.
Thanks for reading.
@fernanblog I tried out that strategy you explained with the lead vocal on this video. What do you think?
The instrumentals was gotten from the Moises app.
Ah-yah-yah-yah-yah-yah

Everything You do is Good
You are God
You are God Alone
Everything You do is Good
You are God
You are God Alone

---

You have the final word
FInal word, final word
Your Word is Yea and amen
Dependable God
You have the final word
Final Word, Final Word
Your Word is Yea and amen
Dependable God

---

▶️ 3Speak