---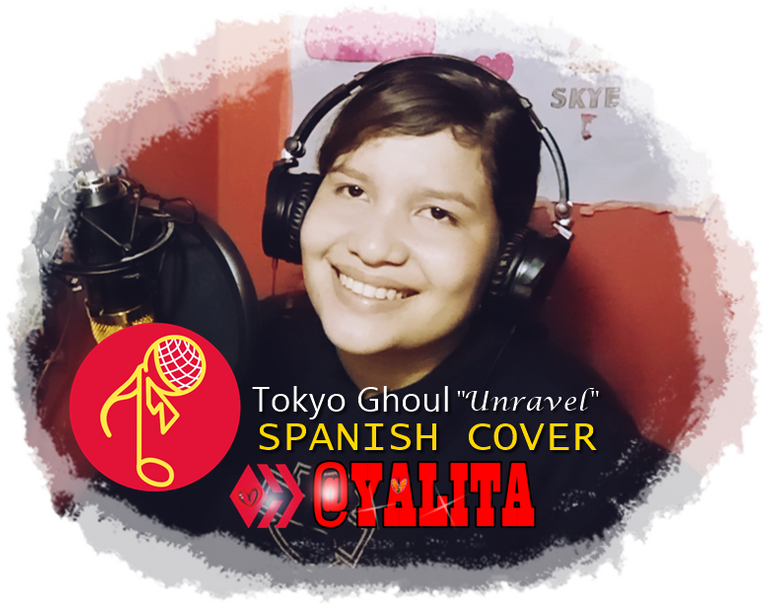 Hola, buenas tardes amigos de #HIVE y la comunidad de #MUSIC en general, espero estén teniendo una excelente semana. Luego de unos días ausente sin poder subir contenido para la plataforma, hoy les traigo con mucho cariño un tema que tengo meses queriendo compartir con ustedes.
Este ha sido uno de los trabajos más duros que he tenido que hacer, empezando por la dificultad de la canción, fueron muchimas tomas de grabación de voz que tuve que hacer porque siempre me equivocaba con la letra y como no me gusta hacer Playback en mis videos, tenía que volver a grabar todo desde el principio incluyendo el video, hasta que por fin salió, además de ello, la canción tiene armonías un tanto difíciles, sobre todo en las partes más agudas, pero por fin la traje para ustedes. Es el opening del anime Tokyo Ghoul, el cual lleva por nombre "Unravel", pero interpretado en su versión en español, guiándome por la versión de la youtuber ilonqueen, y pues, utilizando inteligencia artificial pude remover la voz de la pista para interpretarla a mi estilo. Espero les guste y nos vemos en una próxima oportunidad amigos.
Hello, good afternoon friends of #HIVE and the #MUSIC community in general, I hope you are having a great week. After a few days absent without being able to upload content for the platform, today I bring you with great affection a topic that I have been wanting to share with you for months.

This has been one of the hardest jobs I've had to do, starting with the difficulty of the song, there were a lot of voice recording takes that I had to do because I always made mistakes with the lyrics and since I don't like to do Playback on my videos, I had to re-record everything from the beginning including the video, until it finally came out, in addition to that, the song has somewhat difficult harmonies, especially in the highest parts, but I finally brought it for you. It is the opening of the anime Tokyo Ghoul, which is called "Unravel", but interpreted in its Spanish version, guiding me by the version of the youtuber ilonqueen, and well, using artificial intelligence I was able to remove the voice of the track to interpret it in my style. I hope you like it and see you in a next opportunity friends.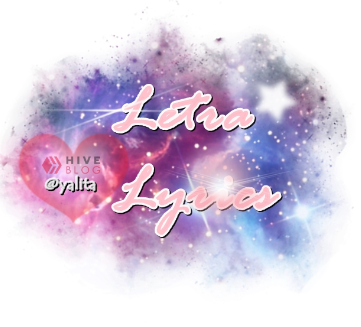 ¿Cómo funciona todo esto?
Ven a decírmelo
Hay alguien justo aquí, viviendo en mi interior
En este mundo ya estoy muerta y no renaceré
Así no puedo ver que te ríes de mí
Sin respirar, tengo que aguantar
El caos que formé
No puedo más, ya no puedo más
Con esta confusión
Freeze
Destrúyelo o frenate
Alócate, relájate
Encuéntrate o cálmate
Lo malo del mundo lo está distorsionando
Y yo me quedo sin hacer nada
Hay tantas cosas que ya no puedo ver
Las he perdido
En este mundo que ha dibujado alguien
Tan solo sé que no quiero hacerte daño
Lo recordaré por siempre sin dudar
Viviendo seguirás
La soledad no tiene fin, me atará en esta cruz
Mi mente apuñalará, ya no podré reírme
Te frenarás, te atarás
Te frenarás, te atarás
Te frenarás, te frenarás hoy
Así nuestras almas, perdidas se cambian
Personas que se morirán atadas a la soledad
Destrúyelo o frénate
Alócate, relájate
Y tú serás quien me despierte
Lo malo del mundo me está distorsionando
Y yo me quedo sin hacer nada
Hay tantas cosas que ya no puedo ver
Las he perdido
En esta trampa absurda me siento sola
Y nada más recordaré en el futuro
Que se deshace en esta confusión
Continuarás viviendo
¿No lo olvidaste? ¿No lo olvidaste?
¿No lo olvidaste? ¿No lo olvidaste?
El mundo que sin más se ha paralizado
Es un paraíso que no ha cambiado
Lo recordaré por siempre sin dudar
Dime, ¿por qué? Dime, ¿por qué?
Hay alguien justo aquí
Viviendo en mi interior

ENGLISH LYRICS

How does all this work?
come tell me
There's someone right here, living inside of me
In this world I am already dead and I will not be reborn
So I can't see you laughing at me

Without breathing, I have to hold on
The chaos that I created
I can't anymore, I can't anymore
with this confusion
freeze

Destroy it or stop
relax, relax
find yourself or calm down

The evil of the world is distorting it
And I'm left doing nothing
There are so many things that I can't see anymore
I have lost them

In this world that someone has drawn
I just know that I don't want to hurt you
I will remember forever without hesitation

living you will continue

Loneliness has no end, it will bind me on this cross
My mind will stab, I won't be able to laugh anymore

You'll slow down, you'll tie down
You'll slow down, you'll tie down
You'll stop, you'll stop today

So our souls, lost are changed
People who will die tied to loneliness
Destroy it or stop
relax, relax
And you will be the one to wake me up

The evil of the world is distorting me
And I'm left doing nothing
There are so many things that I can't see anymore
I have lost them

In this absurd trap I feel alone
And nothing else I will remember in the future
that unravels in this confusion
you will continue to live

Didn't you forget? Didn't you forget?
Didn't you forget? Didn't you forget?

The world that without more has been paralyzed
It's a paradise that hasn't changed
I will remember forever without hesitation

Tell me why? Tell me why?
is there someone right here
living inside me




Original lyric source



ORIGINAL COVER by ilonqueen (INSPIRATED)

---
▶️ 3Speak