here are some of this weekends dollar bin finds! i found a few freestyle records and some 90s hip hop🎧🎛🎚💿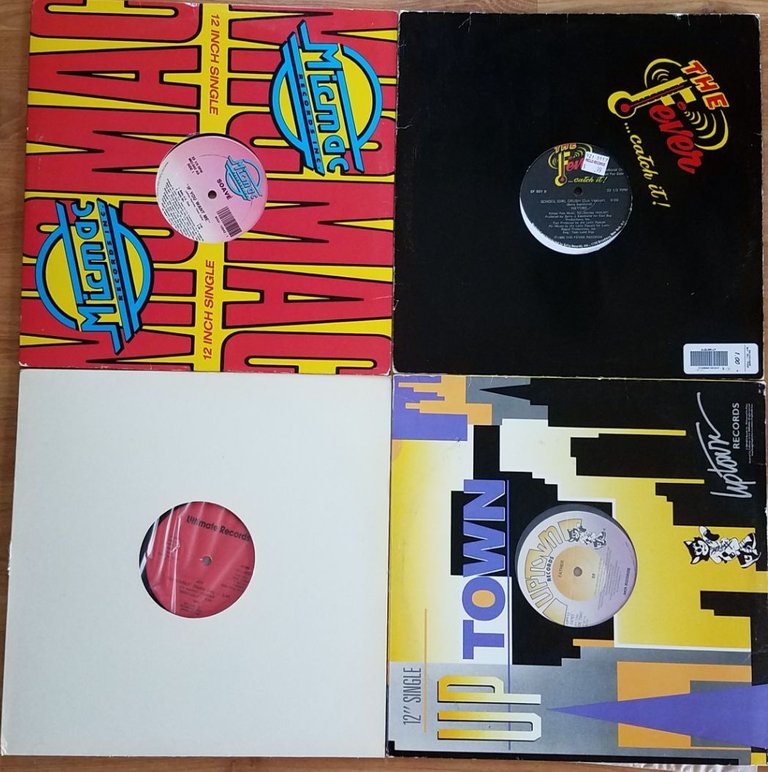 Soave
"If you want me"
1990

Here is some early 90s freestyle on the great Micmac label. Soave had a big hit with "crying over you" and this is one of the follow up singles.
Nayobe
"School girl crush"
1985

Nayobe had a great freestyle song "please dont go" and here is the follow up single....definitely not as classic of a song but i grabbed it anyway, i do like lots of the fever records stuff for the early 80s new york hip hop and club sounds.
Joy
"Seriously"
1985

i was unfamiliar with this artist but it was from 1985 and i like that era for electro funk and it has an instrumental version and looked like a private press or super underground label.
Father
"69"
1993

i can't say that i know too much aboit father mc, although I've heard his name a bunch and probably have a record or two with him laying around here somewhere. seems like hes on the label UPTOWN, which is i think more of a r and b/poppy label for 90s hip hop? Here he comes back as just, FATHER, a la HAMMER...was it not hard to have MC in yr name back in '93? i think he's maybe trying to come back with a dirty "i like big butts/2 live crew kinda thing?" a few years later, he would grace the pages of PLAYGIRL magazine🤑🤔
thanks for teasing, i hope you liked my post!