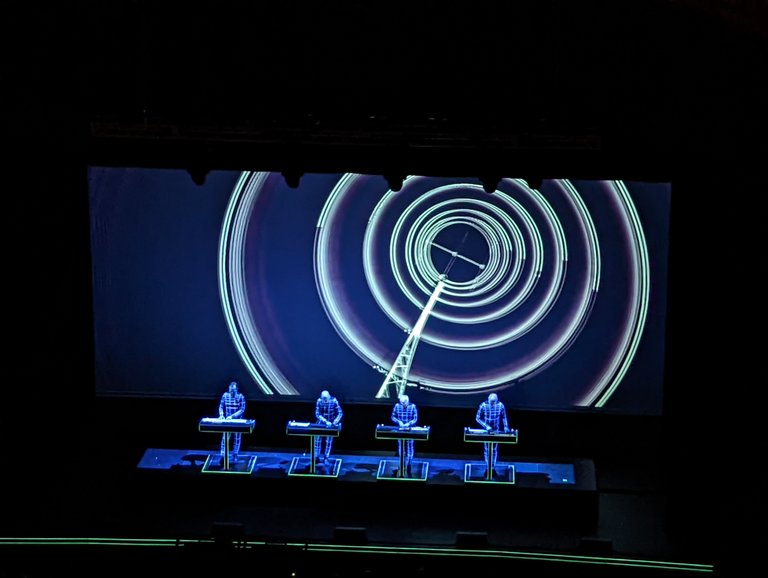 ---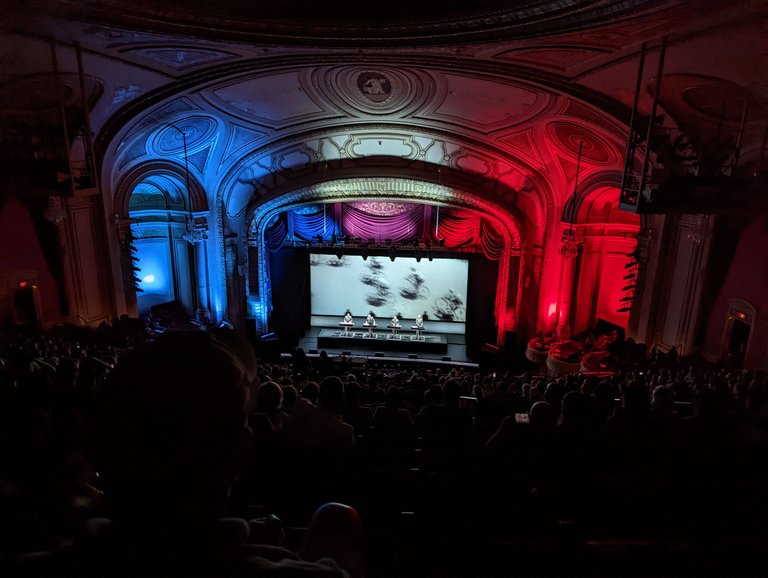 This weekend i had the pleasure of seeing legendary electronic band, Kraftwerk....or at least one of the original members of the band (Ralf and 3 German guys as I joked).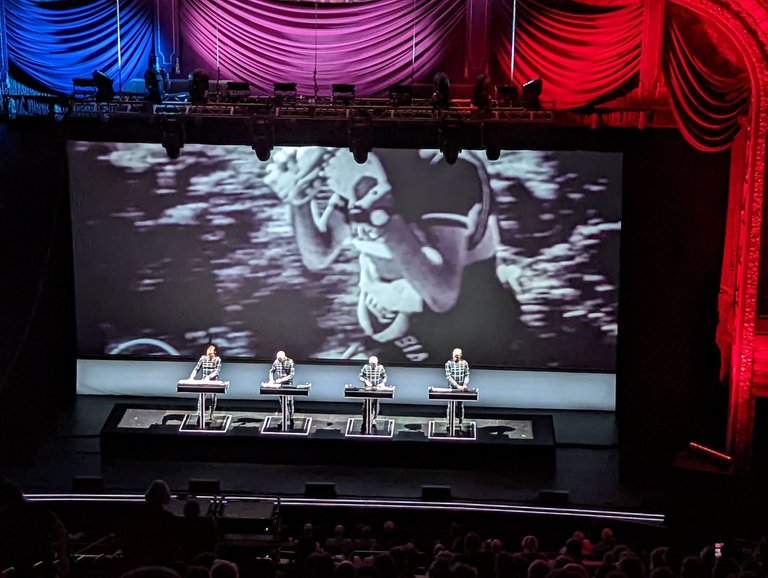 While it was very much what I expected, a collection of the hits(the early Kraftwerk records we're not represented, as they are no longer considered canon after Disney bought rights to the Kraftwerk I.P.). The 3-D video was a rather nice addition to the Kraftwerk experience... but don't worry, they brought out the robots for the encore!
While you pretty much can't tell if anyone was doing much at their glow podium as far as gizmos were concerned, Ralf had a synth and was obviously playing the keyboard parts. You have to assume that much of the music is made from just backing tracks synced to the video, but it was certainly an experience and I would highly recommend anyone that has the opportunity to try and see these guys before they are retired for good...i can't imagine them touring many more times. but who knows, maybe they will be like the sun ra arkestra and be able to tour after their leader passes!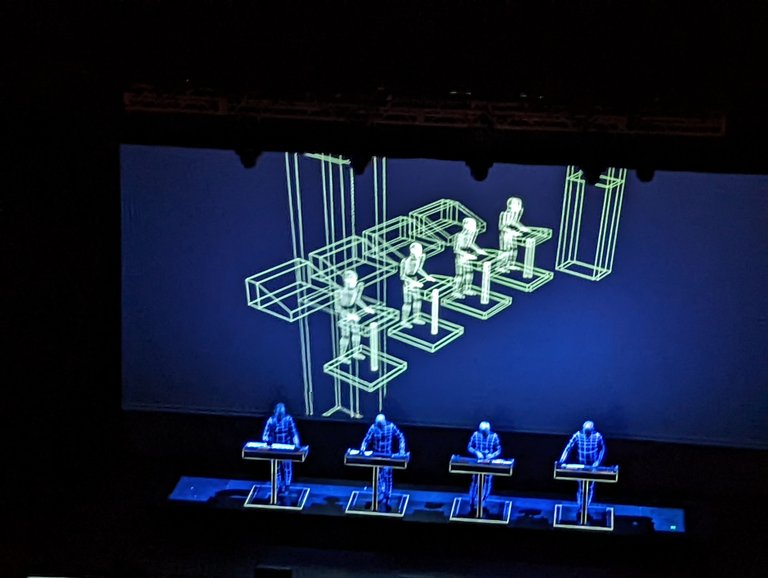 I mean, I was joking about the disney purchase...but I could see a Kraftwerk ride at disney world being a real possibility now that i think about it!
enjoy the short clips from the concert!...I can't replicate the 3-D glasses experience, but I think it will re-create most of the evenings vibe!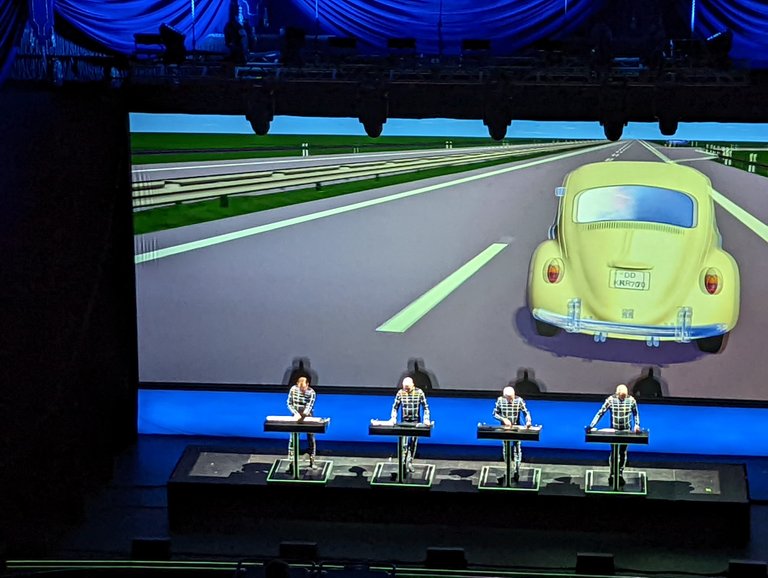 ---
▶️ 3Speak