The Headhunters: Bennie Maupin (tenor and soprano sax, saxello, alto flute and bass clarinet), Herbie Hancock (Fender Rhodes, clavinet, ARP Odyssey synthesizer, ARP Soloist), Paul Jackson (electric bass, guitar, marímbula), Harvey Mason (drums) and Bill Summers (agogo, balafon, beer bottle, cabasa, congas, gankogui, hindewhu, log drum, shekere, surdo, tambourine). From the album Head Hunters (1973).
Paul Jackson is an American jazz and jazz-funk guitarist, double bassist, electric bassist and composer. Born in the city of Oakland, he began playing double bass at the age of nine, and at fourteen joined the Oackland Symphony Orchestra. At the same time he enrolled in the San Francisco Conservatory of Music and also studied piano and bassoon. He later taught at the University of California Santa Cruz, the A.N. Contemporary of Music in Tokyo and the Berklee College of Music in Boston.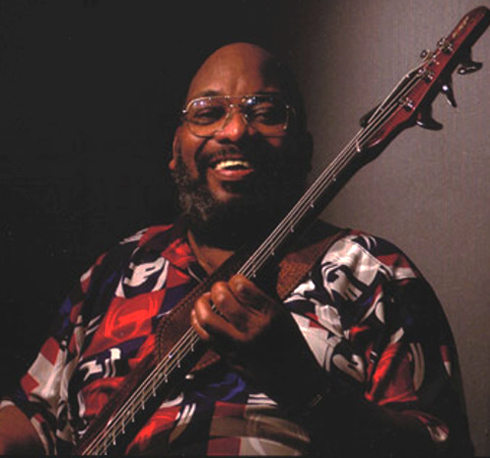 As a studio musician Jackson has recorded with such important artists as Miles Davis, Sonny Rollins, Oscar Peterson, Freddie Hubbard, Stanley Turrentine, Stevie Wonder, Al Jarreau, George Benson, John McLaughlin, Tony Williams, Carlos Santana, Wayne Shorter, Al DiMeola, Chick Corea, Larry Coryel and Lee Ritenour among many others. He started his career playing with jazz musicians like trumpeter Woody Shaw, vibraphonist Bobby Hutcherson or the Anthony & the Imperials and collaborating in Azteca (1972) by the Latin rock Azteca group.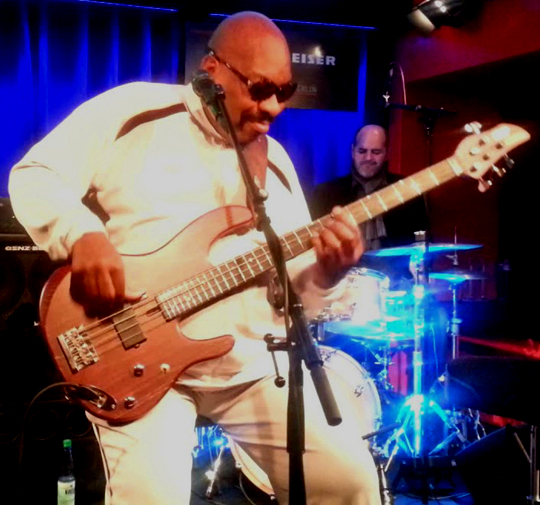 In 1973 acclaimed keyboardist Herbie Hancock founded The Headhunters including him along with Bennie Maupin on alto, tenor and soprano saxophones, flute and bass clarinet, Harvey Mason on drums and Bill Summers on percussion. Then they released Head Hunters (1973) of jazz junk with elements of Afro-Caribbean and African music, and Hancock playing electric pianos and synthesizers, making it the best-selling jazz album to date. Jackson participated in the composition of the popular "Chamaleon" and continued with The Headhunters, appearing in five more of their albums from 1975 to 2008, and in eleven from 1973 to 1980 by Herbie Hancock. In 1978 he issued Black Octopus with The Headhunters while touring Japan. In addition, he wrote the soundtrack for several movies, such as Michael Winner's Death Wish, and toured with different bands. In 1985 he moved to Tokyo and in 1992 launched with drummer Mike Clark The Funk Stops Here, inviting renowned alto saxophonist Kenny Garrett. In 2005 he brought together Hancock and other musicians to publish Funk on a Stick, and in 2014 recorded Groove or Die in a trio.