Stanley Turrentine (saxo tenor), Kenny Burrell (guitarra eléctrica), Major Holley (contrabajo), Bill English (batería) y Ray Barretto (congas). Extraído del álbum Midnight Blue (1963) de Kenny Burrell.
Este es el mejor de los álbums del guitarrista Kenny Burrell, con cinco composiciones propias, en el que encontramos una relajada combinación de blues y bebop, pero también con temas a tiempo medio e incluso uno a ritmo de vals. Aunque grabado en 1963, todavía suena suave y fresco. Es un ejemplo perfecto de buen gusto y ejecución moderada, recordándonos que «menos es más» es una verdad ignorada por muchos músicos de hoy en día. El álbum fluye sin esfuerzo, Burrell es virtuoso, discreto y minimalista, con una sutil exuberancia, el contrapunto perfecto al poderoso saxofón tenor de Stanley Turrentine, que brilla como un fuego ardiente. La guitarra de Burrell es cálida tocando melodías simples y limpias, el contrabajo suena grave y natural, y la presencia de la batería y la conga manteniendo el ritmo juntos es evocador.
This is the best of guitarist Kenny Burrell's albums, with five of his own compositions, in which we find a relaxed combination of blues and bebop, but also with mid-tempo tunes and even one with a waltz rhythm. Although recorded in 1963, it still sounds smooth and fresh. It's a perfect example of good taste and restrained execution, reminding us that "less is more" is a truth ignored by many musicians today. The album flows effortlessly, Burrell is virtuosic, discrete and minimalist, with a subtle exuberance, the perfect counterpoint to Stanley Turrentine's powerful tenor saxophone, which glows like a blazing fire. Burrell's guitar is warm playing simple and clean melodies, the double bass sounds deep and natural, and the presence of drums and conga holding the groove together is evocative.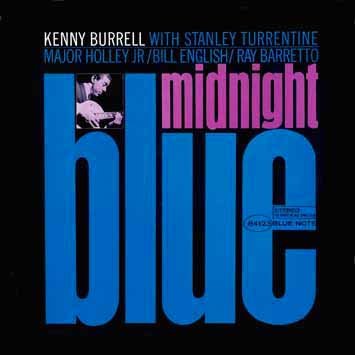 Cubierta del álbum
Cuando Burrell sugirió al cofundador del sello Blue Note Alfred Lion grabar un álbum de blues, éste no se sorprendió, puesto que otros músicos de jazz, como el organista y padre del soul jazz Jimmy Smith, ya habían tenido éxito aplicando las armonías del blues al bebop. La carencia de un piano u órgano y la contribución de Barreto a la conga dan como resultado un ambiente especial. El ingeniero de sonido Rudy Van Gelder realizó un trabajo excepcional: se pueden escuchar el silbido del aire a través del saxofón, la púa punteando las cuerdas de la guitarra, las baquetas percutiendo la batería, los golpes sobre la piel de la conga y la sensación de espacio alrededor de los músicos. En resumen, este es uno de los álbums de guitarra más admirados y alabados de la historia del jazz.
When Burrell suggested to Blue Note label co-founder Alfred Lion to record a blues album, Lion was not surprised, since other jazz musicians, such as organist and father of soul jazz Jimmy Smith, had already had success applying blues harmonies to bebop. The lack of a piano or organ and the contribution of Barreto on the conga resulted in a special atmosphere. Sound engineer Rudy Van Gelder did an exceptional job: you can hear the air hissing through the saxophone, the plick plucking the guitar strings, the drumsticks percussing the drums, the hits on the conga skin and the sense of space around the musicians. In short, this is one of the most admired and praised guitar albums in the history of jazz.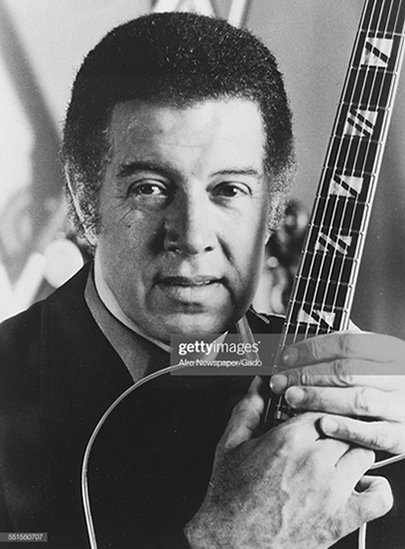 Kenny Burrell
Este es un blues menor latino basado en el soul jazz. Holley, English y Barretto hacen una pequeña introducción, y luego llegan Turrentine y Burrell exponiendo el tema al unísono. Escuchando esta melodía parece que estés en una tumbona debajo de una sombrilla en una playa de los mares del sur. Burrel entra a hacer un solo relajado, pero decidido, alternando melodías con acordes. De repente acelera momentáneamente el discurso, pero luego vuelve al redil. Le sigue Turrentine tocando frases muy bluesy que te desgarran el corazón. Luego él y Burrell intercambian solos de dos compases que terminan convirtiéndose en un diálogo que continúa hasta que reexponen el tema desvaneciéndose.
This is a Latin minor blues based on soul jazz. Holley, English and Barretto give a short introduction, and then Turrentine and Burrell arrive laying out the theme in unison. Listening to the melody it seems like you're on a deck chair under an umbrella on a South Seas beach. Burrel enters to take a relaxed, but determined solo, alternating melodies with chords. All of a sudden he speeds up the discourse momentarily, but then returns to the fold. Turrentine follows playing very bluesy phrases that break your heart. Then he and Burrell trade two-bar solos that end up becoming a dialogue that continues until they re-exposition of the theme fading out.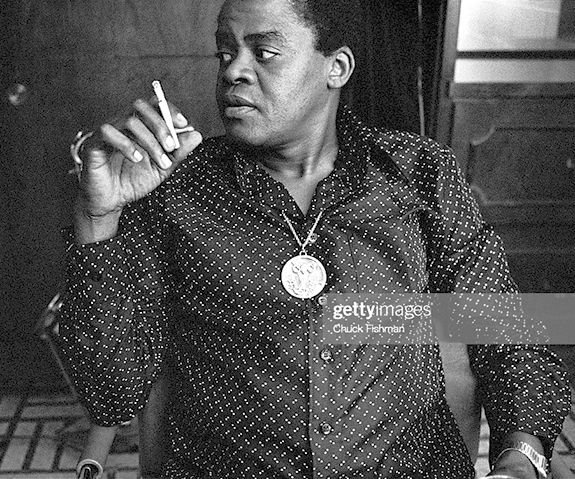 Stanley Turrentine
Translated with the help of DeepL