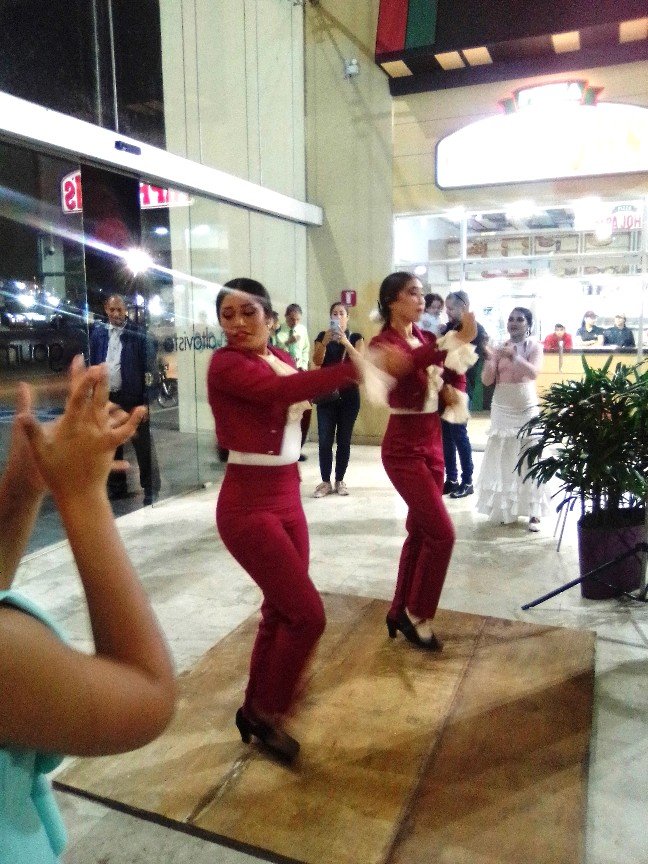 Hello dear Hivers, welcome everyone! I hope you are all feeling great.
Today I want to share with you my experience at last Saturday's event in which I had the honor of participating.
A gala dinner to benefit the Larry Salinas Foundation, which is in charge of the integrated choir where children with some kind of disability, special condition or even cancer patients participate. This children's choir brings a message of light and love every time they perform in any place in our city.
Also part of the proceeds from the dinner will go to benefit a patient recently diagnosed with cancer to help her pay for her treatments.
I am very happy to be able to participate in this kind of events as a way to contribute through my gifts, leaving my grain of sand to make this world a little better.
However, I confess that physically I did not feel optimal to participate in the event.
During those days I had a lot of abdominal distension and I felt quite unwell and unwell.
Apart from that situation at the beginning we were a group of three musicians, the guitarist, the violinist and percussionist of flamenco box and I in the singing and at the last minute the violinist decided to quit, because the activity would not be paid so we were short in the repertoire and without percussion.
The situation was a bit uphill. Esteban, the guitarist, had had setbacks in the previous weeks and it had been difficult for us to rehearse enough, but in the end we managed to put the songs together and we decided to perform despite the difficulties to fulfill our commitment.
The day of the event arrived and it was our turn to make the entrance to the event. The first songs we played were of Venezuelan music to honor our land.
We chose light, waltz-like songs to give atmosphere to the evening: Viajera del Rio, Quinta Anauco and Criollisima.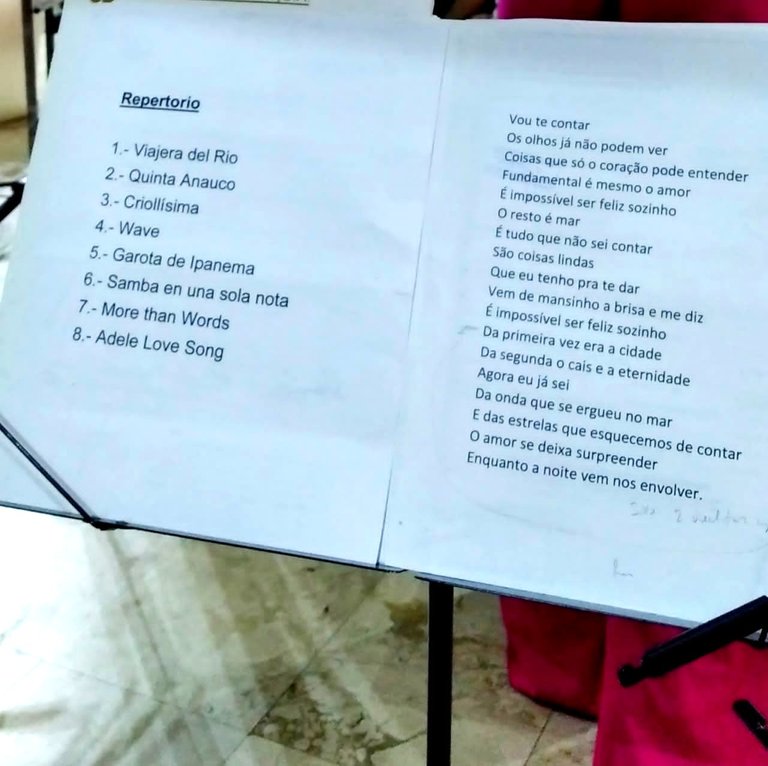 After that, specialist speakers talked about the prevention of breast cancer and how to act when faced with a diagnosis.
The speakers were Plastic Surgeon Milagros Rodriguez and a doctor specialized in Oncology.
Finally, psychologist Yamileth Pinto gave an emotional talk on resilience and hope and invited a happy cancer survivor who was treated in time to cure the disease.
After that a Flamenco school delighted us with the performance of their dancers chanting phrases like "guapa", "venga'', giving a colorful touch to the evening.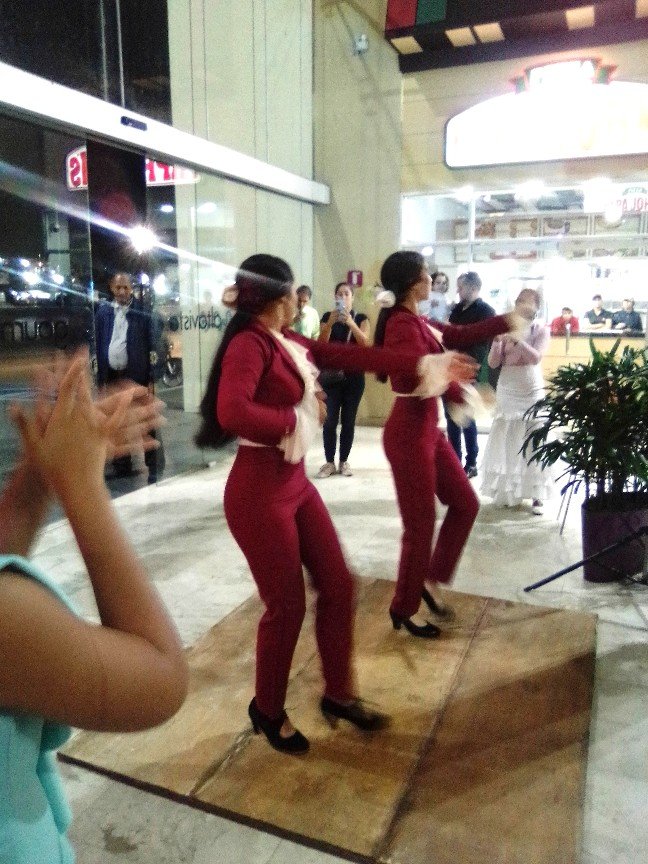 I enjoyed their presentation very much, it was energetic and joyful.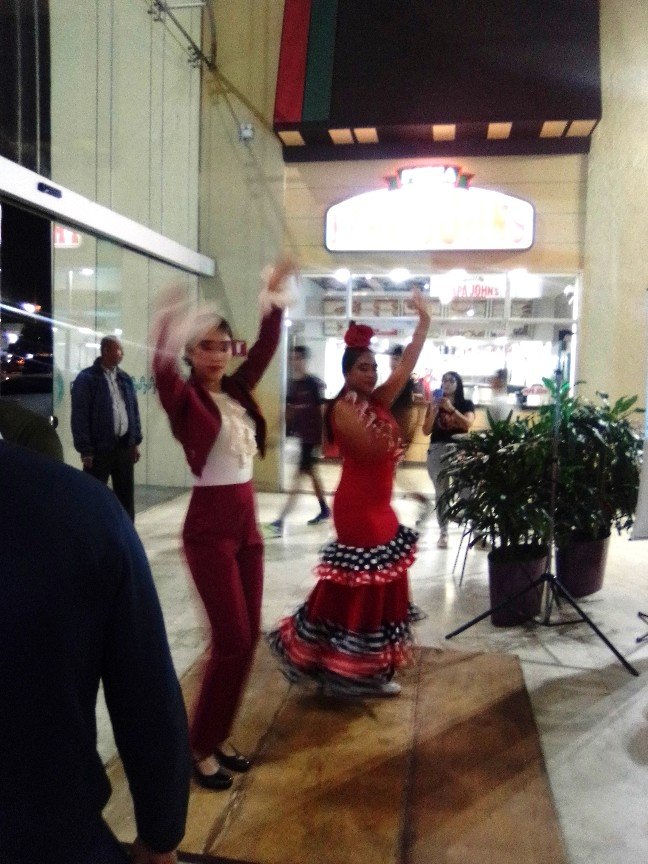 By that time I was feeling a little better, calmer and in better spirits.
Dinner was exquisite. Four dishes to choose from: Christmas dish, chicken, tenderloin and shrimp strogonoff.
The appetizer was a cream of pumpkin soup in a beautiful presentation, accompanied by a glass of white or red wine.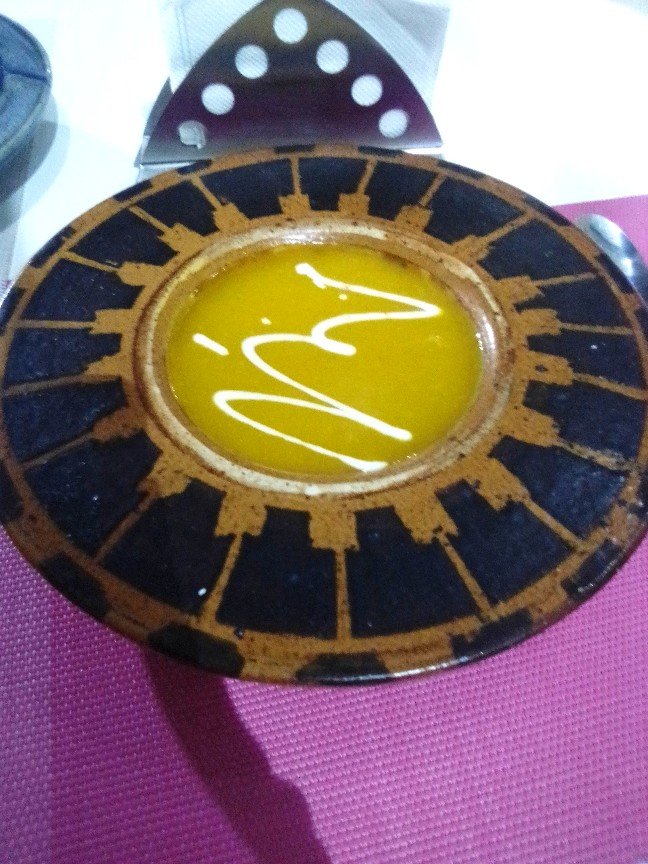 At first I was a little hesitant due to my abdominal swelling, but the truth is that I felt a little more relaxed during the event, so I ordered the shrimp strogonoff to try it, besides it seemed a little lighter than the traditional Venezuelan Christmas dish and the lomito and less common than the chicken I usually eat every week.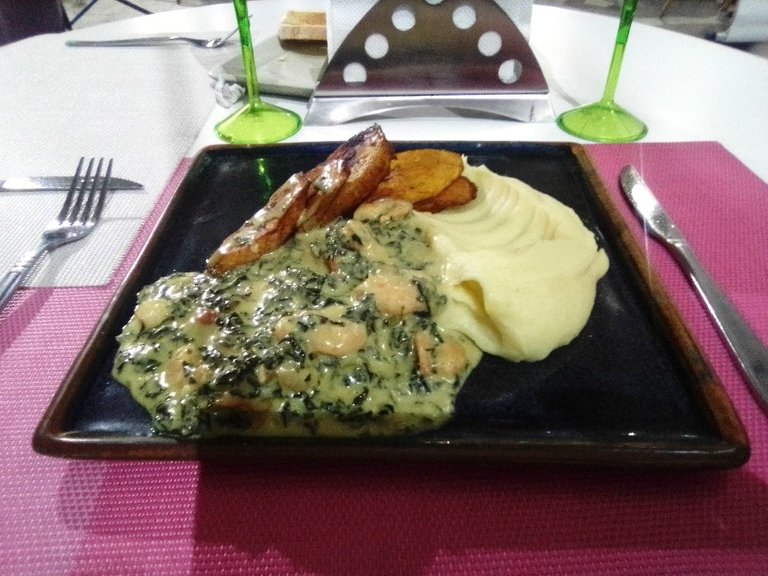 Truth be told, I could not complain at all. Esteban and I enjoyed a delicious dinner, a nice evening and we were able to contribute with our talents for a good cause.
To finish we closed with the Bossa Nova Wave songs, *The Girl from Ipanema" and "Samba de una sola nota".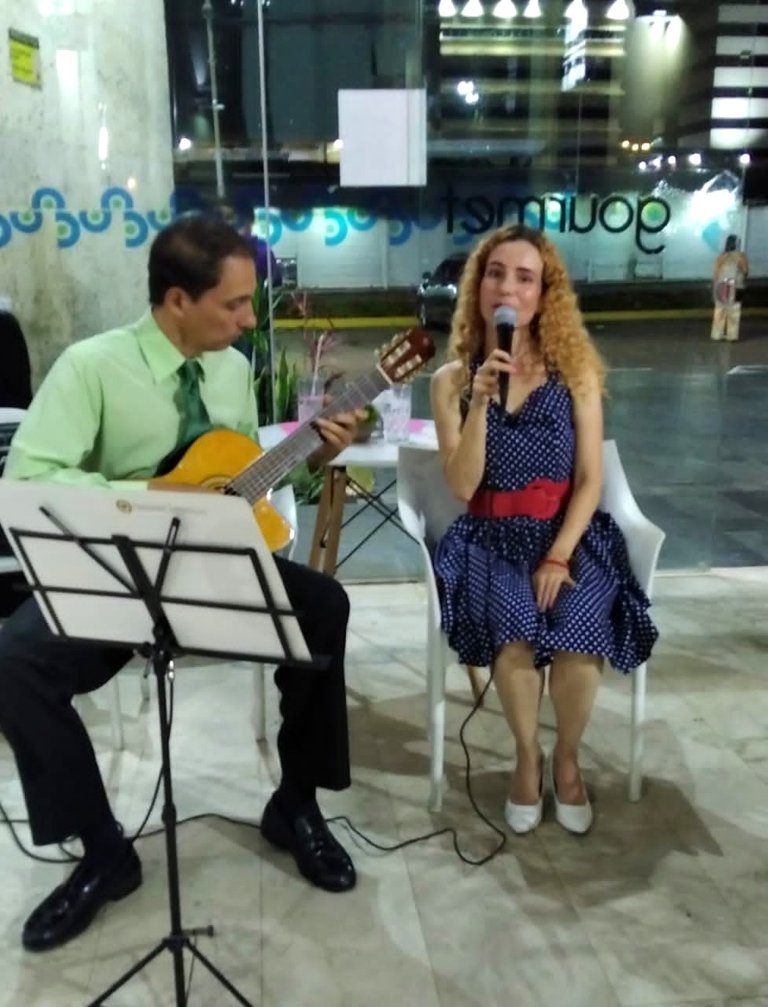 It so happens that the place where we played Oporto Café belongs to some Portuguese people and they really liked our interpretation of Bossa Nova, so they wrote down our numbers to call us for another occasion.
It was a different night, the event was well organized and successful. Everything flowed perfectly. A full house, as all the stalls were sold out.
I hope you enjoyed my post. I send you a hug and full good vibes.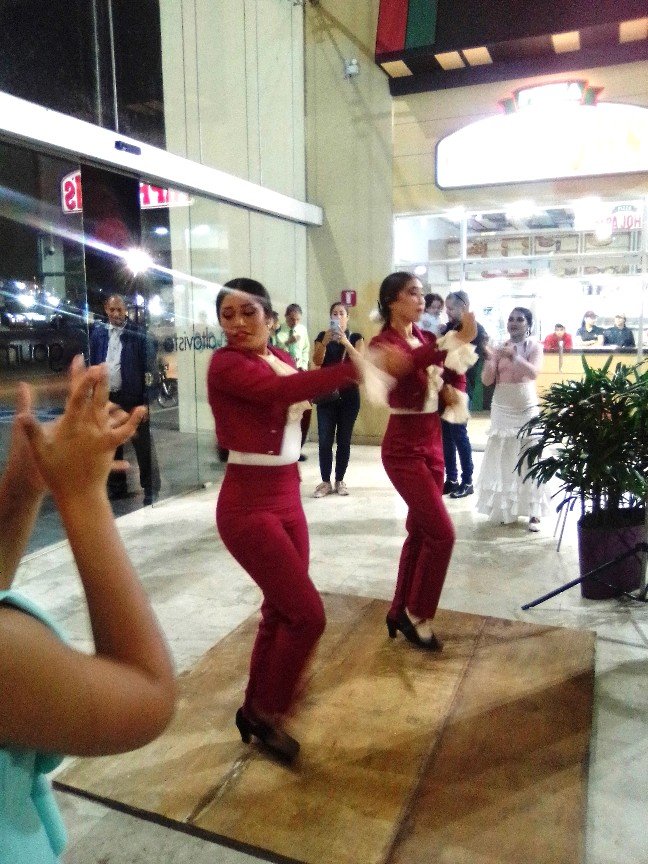 Hola queridos Hivers, ¡bienvenidos sean todos! Espero que se encuentren muy bien.
Hoy quiero compartir con ustedes mi experiencia en el evento del sábado pasado en el que tuve el honor de participar.
Una cena de gala a beneficio de la fundación Larry Salinas, el cual está a cargo de la coral integrada donde participan niños con algún tipo de discapacidad, condición especial o incluso enfermos de cáncer. Esta coral infantil lleva un mensaje de luz y amor cada vez que se presenta en algún espacio de nuestra ciudad.
También parte de lo recaudado en la cena irá a beneficio de una paciente recién diagnosticada con Cáncer para ayudarla a costear sus tratamientos.
Me siento muy feliz de poder participar en este tipo de eventos como una forma de contribuir a través de mis dones, dejando mi granito de arena para hacer este mundo un poco mejor.
Sin embargo, les confieso que físicamente no me sentía óptima para participar en el evento.
Para esos días tenía mucha distensión abdominal y me sentía bastante indispuesta y con malestar.
Aparte de esa situación al principio éramos un grupo de tres músicos, el guitarrista, el violinista y percusionista de caja flamenca y yo en el canto y a última hora decidió renunciar el violinista, debido a que la actividad no sería remunerada así que nos quedamos cortos en el repertorio y sin percusión.
La situación estaba un poco cuesta arriba. Esteban, el guitarrista, había tenido contratiempos las semanas anteriores y se nos había dificultado ensayar lo suficiente, sin embargo al final logramos montar los temas y decidimos presentarnos a pesar de las dificultades para cumplir nuestro compromiso.
El día del evento llegó y nos tocó realizar la entrada al evento. Los primeros temas que tocamos fueron de música venezolana para honrar nuestra tierra.
Escogimos temas ligeros, tipo vals para dar ambiente a la velada: Viajera del Río, Quinta Anauco y Criollisima.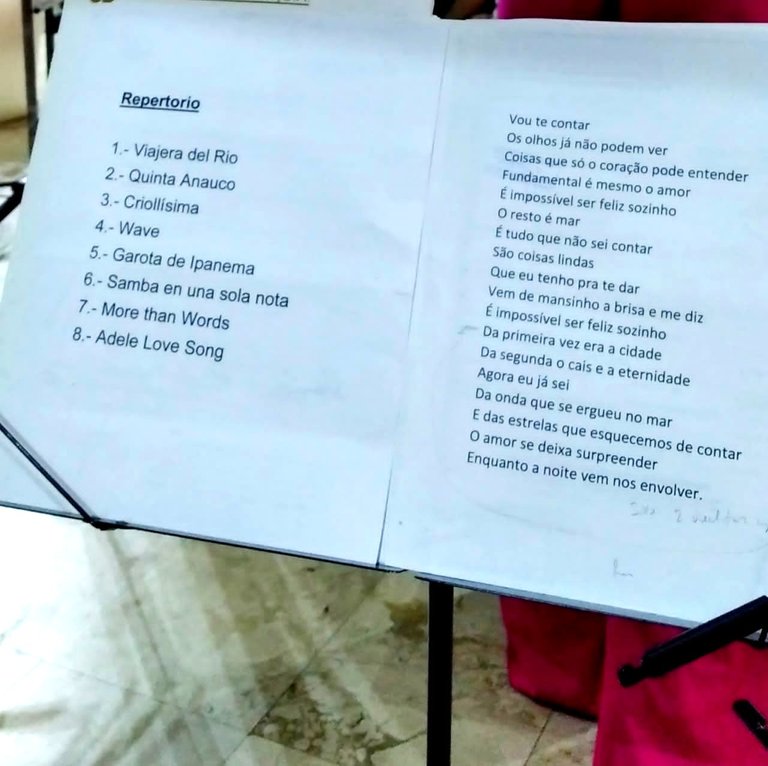 Luego de eso ponentes especialistas hablaron sobre la prevención del cáncer de mamá y cómo actuar frente a un diagnóstico.
Las ponentes fueron la Cirujana Plástica Milagros Rodríguez y una doctora especialista en Oncología.
Para finalizar la psicóloga Yamileth Pinto hizo una emotiva charla sobre resiliencia y esperanza e invitó a una feliz sobreviviente de cáncer que tuvo tratamiento a tiempo para curar esa enfermedad.
Luego de eso una escuela de Flamenco nos deleitó con el performance de sus bailadoras entonando a su vez frases como "guapa", "venga'', dándole un toque pintoresco a la velada.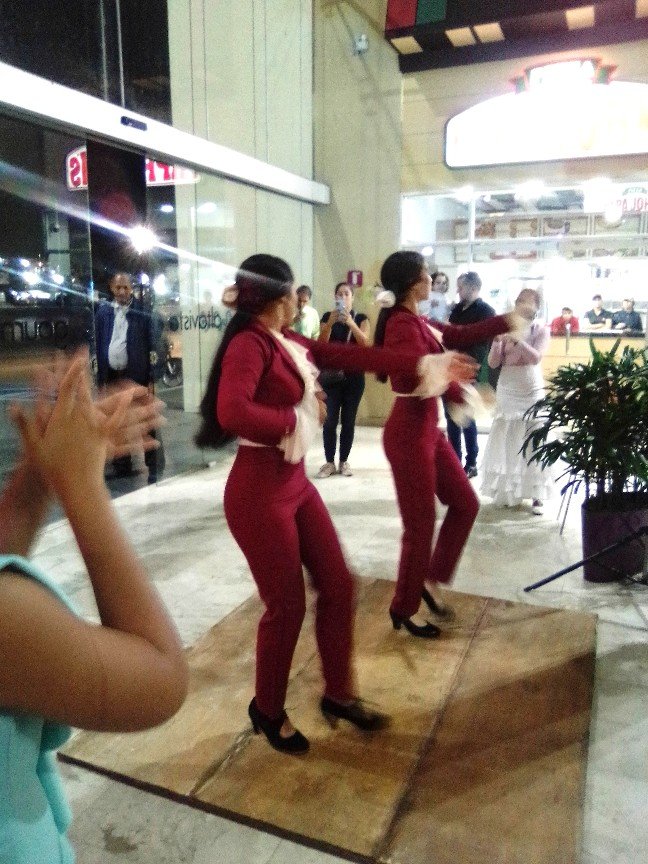 Disfruté mucho de su presentación fue enérgica y alegre.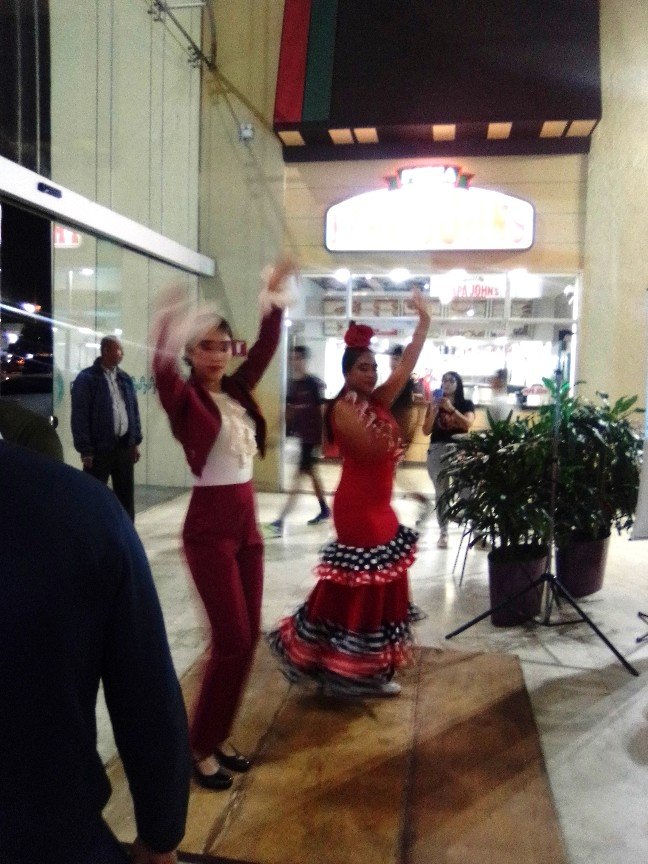 Para ese momento me sentía un poco mejor, más tranquila y con más ánimo.
La cena estuvo exquisita. Cuatro platillos para escoger: plato navideño, pollo, lomito y strogonoff de camarones.
La entrada fue una crema de auyama en una bonita presentación, acompañada de una copa de vino blanco o tinto.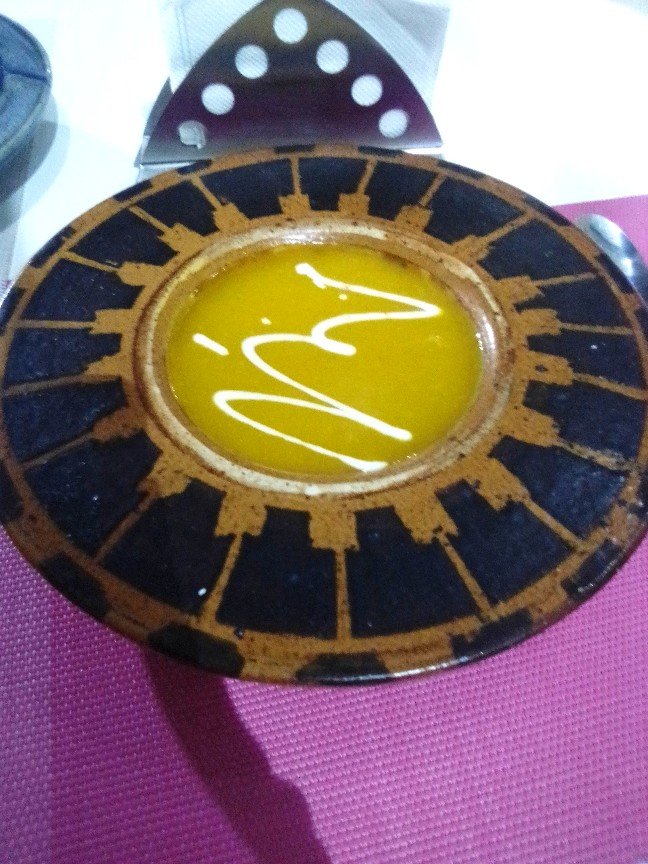 Al principio tuve un poco de dudas debido a mi hinchazón abdominal, pero la verdad me sentía un poco más relajada durante el evento, así que pedí el strogonoff de camarones para probarlo, aparte que me pareció un poco más ligero que el tradicional plato navideño venezolano y que el lomito y menos común que el pollo que suelo comer todas las semanas.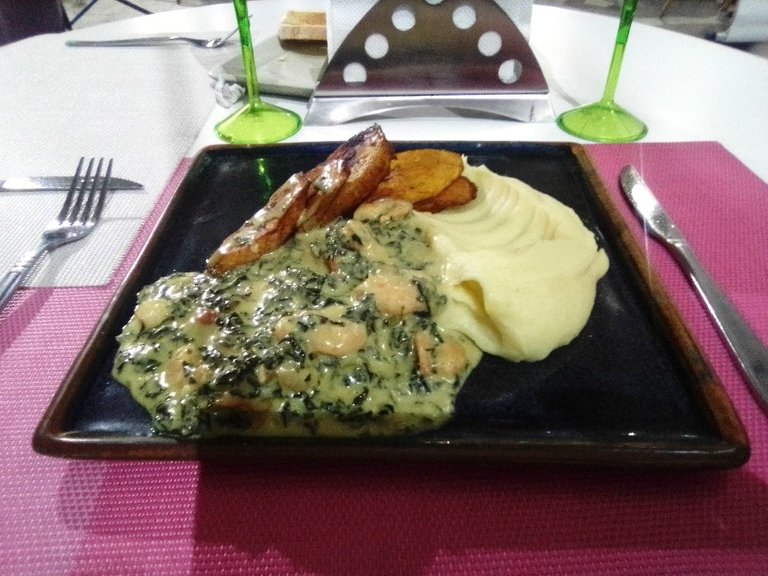 La verdad, no pude quejarme en lo absoluto. Esteban y yo disfrutamos de una rica cena, de una bonita velada y pudimos contribuir con nuestros talentos por una buena causa
Para terminar cerramos con los temas de Bossa Nova Wave, *La Chica de Ipanema" y "Samba de una sola nota".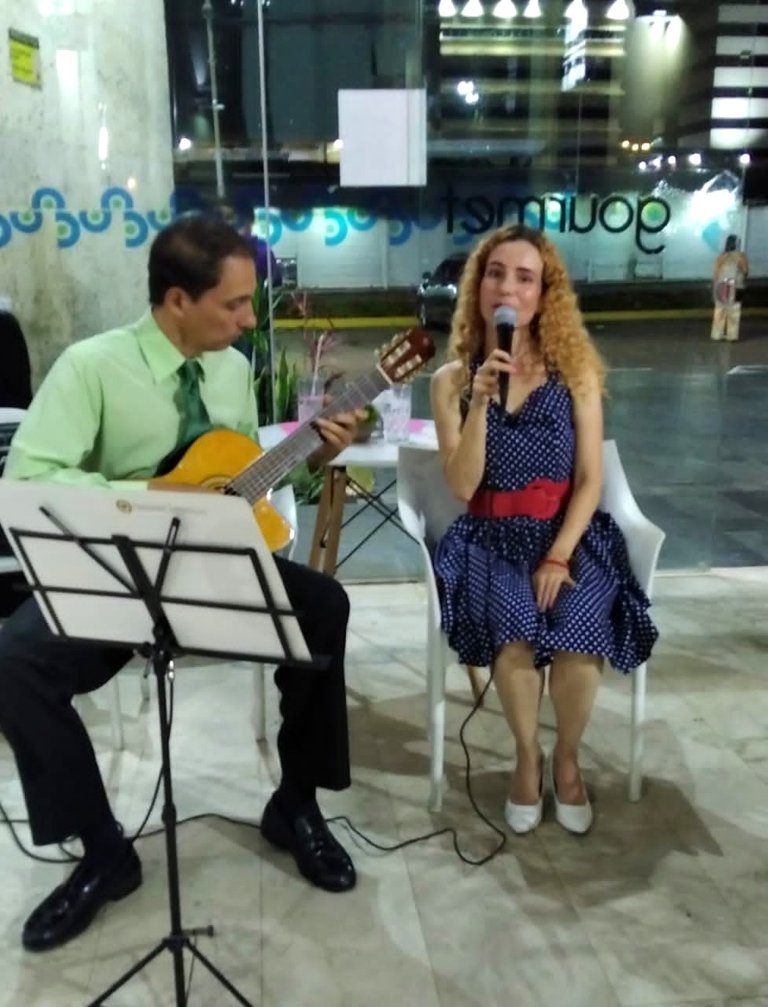 Da la casualidad que el lugar donde tocamos Oporto Café pertenece a unos portugueses y le gustó mucho nuestra interpretación del Bossa Nova, así que anotaron nuestros números para llamarnos para una nueva ocasión.
Fue una noche diferente, el evento estuvo bien organizado y exitoso. Todo fluyó de manera perfecta. A casa llena, ya que se vendieron todos los puestos
Espero que hayan disfrutado mi post. Les mando un abrazo y full buena vibra.
---
Translated with www.DeepL.com/Translator