---
Once again I send a warm greeting to the entire Hive Blog platform, especially to the members of the Q-Inspired community. As some of you may already know, I am part of one of the most impactful choral groups in the world, modesty aside, the Simon Bolivar National Choir of Venezuela. I have never hidden my love for my work, which I worked for years to enter and enjoy the joy that I have today.
Nuevamente envío un saludo con mucho cariño a toda la plataforma de Hive Blog, especialmente a los miembros de la comunidad Q-Inspired. Como algunos ya sabrán, formo parte de una de las agrupaciones corales de mas impacto en el mundo, modestia aparte, la Coral Nacional Simón Bolívar de Venezuela. Nunca he ocultado el amor hacia mi trabajo, el cual trabaje por años para ingresar y gozar la dicha que hoy me embarga.
After almost two years of quarantine the work has been arduous to recover what has been built during more than 10 years with several tours where our art has been heard in important venues in New York, Germany, United Kingdom, Austria, France, Portugal and our greatest success, a season of the Opera La Bohème at the famous Teatro Alla Scala in Milan, Italy.
Luego de casi dos años de cuarentena el trabajo ha sido arduo para recuperar lo que se ha construido durante mas de 10 años con diversas giras donde nuestro arte ha sido escuchado en importantes salas de Nueva York, Alemania, Reino Unido, Austria, Francia, Portugal y nuestro éxito mas grande, una temporada de la Opera La Bohème en el famoso Teatro Alla Scala en Milán, Italia.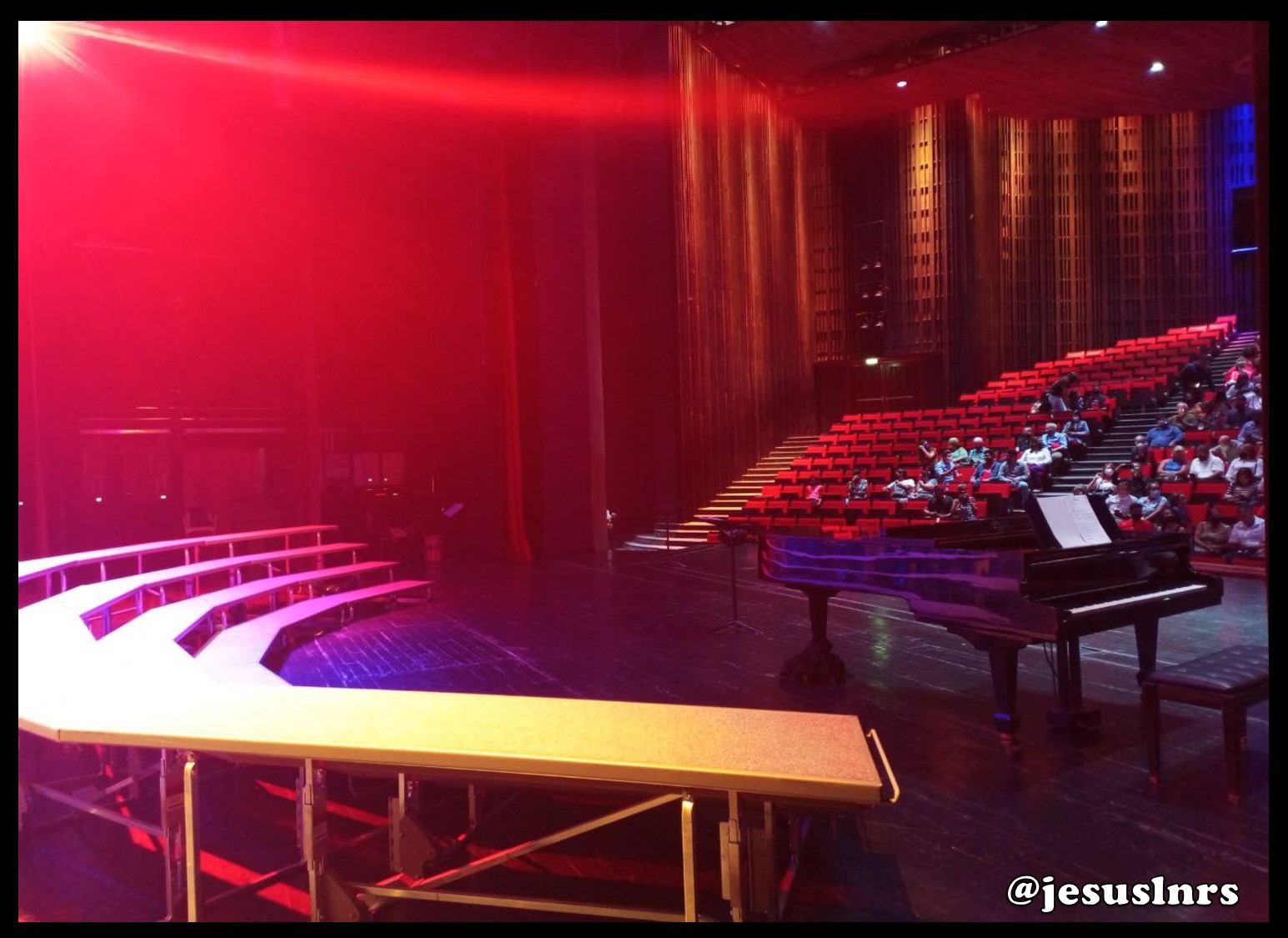 Teatro de la Opera de Maracay, Venezuela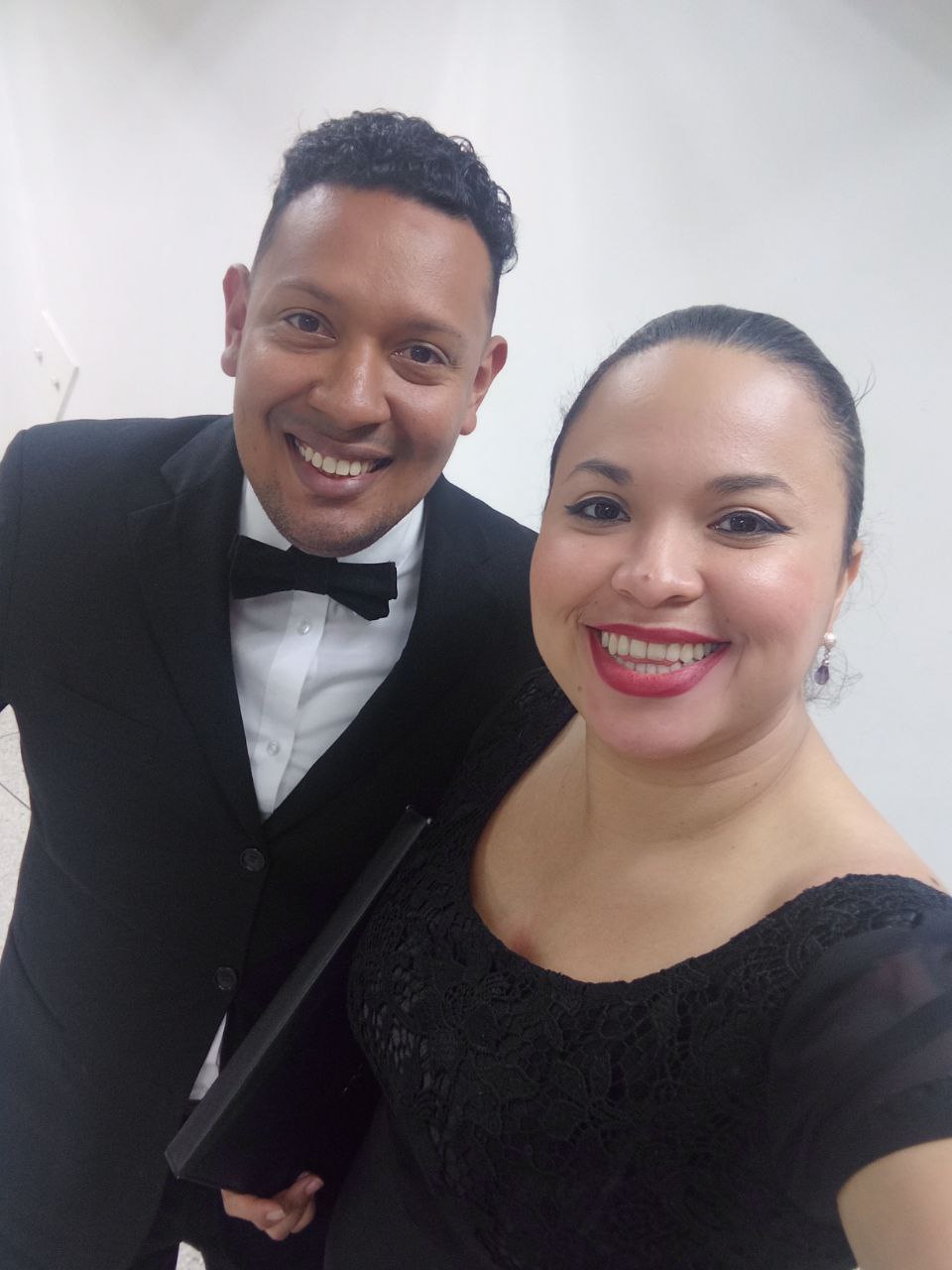 On the way to try to break a second world record in Venezuela, but this time of wanting to achieve the largest choir in the world, we undertook a first national tour to show the national choral group and inspire the rest of young people who like me aspire to grow in singing and professionalization. The beautiful thing about the system of orchestras and choirs is to see how dreams can be realized, since I started like @jhoxiris from my core in the headquarters of the city of Maracay and today we are in the professional singing group in our country.
Rumbo a intentar romper un segundo récord mundial en Venezuela, pero esta vez de querer lograr el Coro mas grande del mundo, emprendimos una primera gira nacional para mostrar a la agrupación coral nacional e inspirar al resto de jóvenes que al igual que yo aspiran crecer en el canto y la profesionalización. Lo hermoso del sistema de orquestas y coros es ver como se pueden realizar los sueños, ya que comencé al igual que @jhoxiris desde mi núcleo en la sede de la ciudad de Maracay y hoy nos encontramos en la agrupación profesional de canto en nuestro país.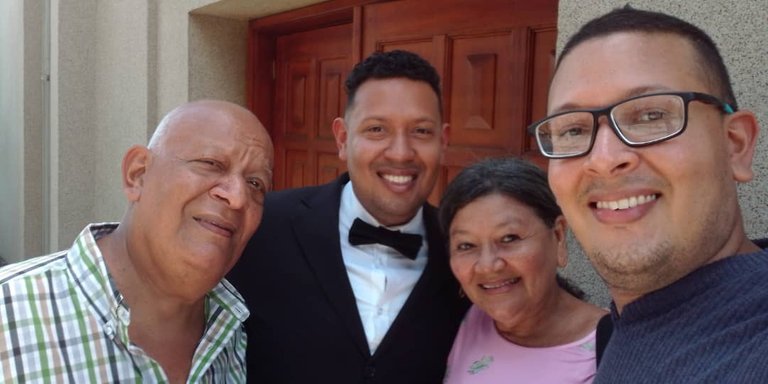 It was precisely in my hometown where this National Tour began, a reason of great happiness for me. After so many years, my brother and my parents were part of the audience listening to us and considering my father's accident just the day after we returned to Caracas, this memory has become unforgettable and special for me. I know my friend @daniel2001 was in the audience, but we could not meet, but I had the joy of meeting in person @stefy.music, another great artist who has performed in this impressive theater on several occasions.
Precisamente fue en mi ciudad natal donde inició esta Gira Nacional, motivo de mucha felicidad para mí. Después de tantos años, mi hermano y mis papás fueron parte del público que nos escucha y considerando el accidente de mi padre justo el día después que regresamos a Caracas, este recuerdo se ha vuelto inolvidable y especial para mí. Sé que estuvo mi amigo @daniel2001 en el público, pero nonos pudimos encontrar, pero tuve la dicha de conocer en persona a @stefy.music, otra gran artista que se ha presentado en este imponente teatro en varias ocasiones.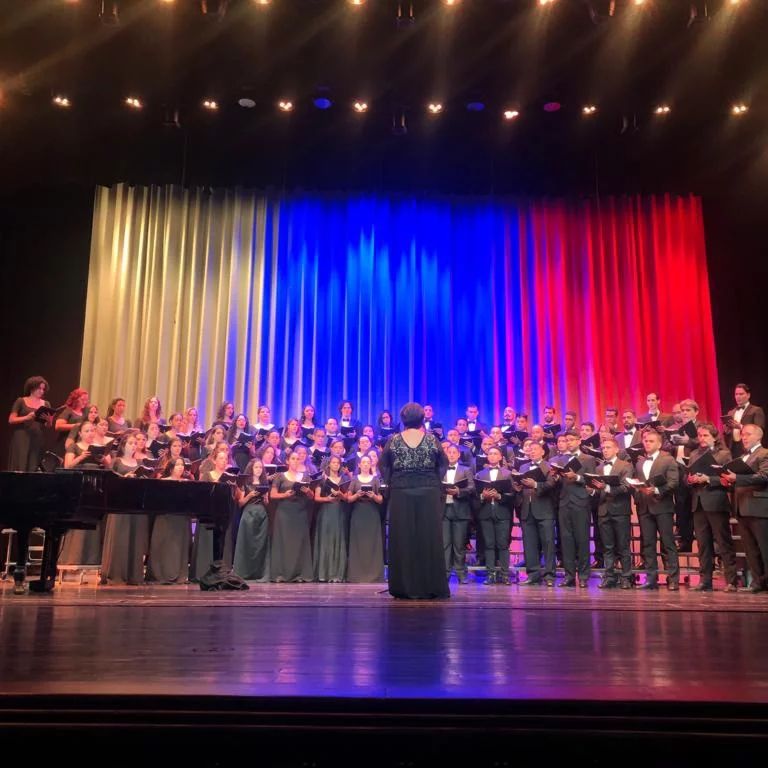 Soy el tercero a la derecha de la directora 😅 Primera fila

This first concert of the national tour took place on Saturday July 16th. The video above and some of the images that I obviously did not take were captured by my brother @alinares, although I have done the editing. The pieces I have shared in the video are Dies Irae by Zdenek Lukas and Golosinas Criollas by Luis Laguna, plus a little piece of the common song that the national choir performed together with the young people of the Coro Sinfónico de Maracay, also from the system of orchestras and choirs.
Este primer concierto de la gira nacional se realizó el sábado 16 de Julio. El video d arriba y algunas de las imágenes que obviamente no tomé yo las capturó mi hermano @alinares, aunque yo he realizado la edición. Las piezas que he compartido en el video son el Dies Irae de Zdenek Lukas y Golosinas Criollas de Luis Laguna, además de un pedacito del canto común que la coral nacional interpretó junto a los jóvenes del Coro Sinfónico de Maracay, también del sistema de orquestas y coros.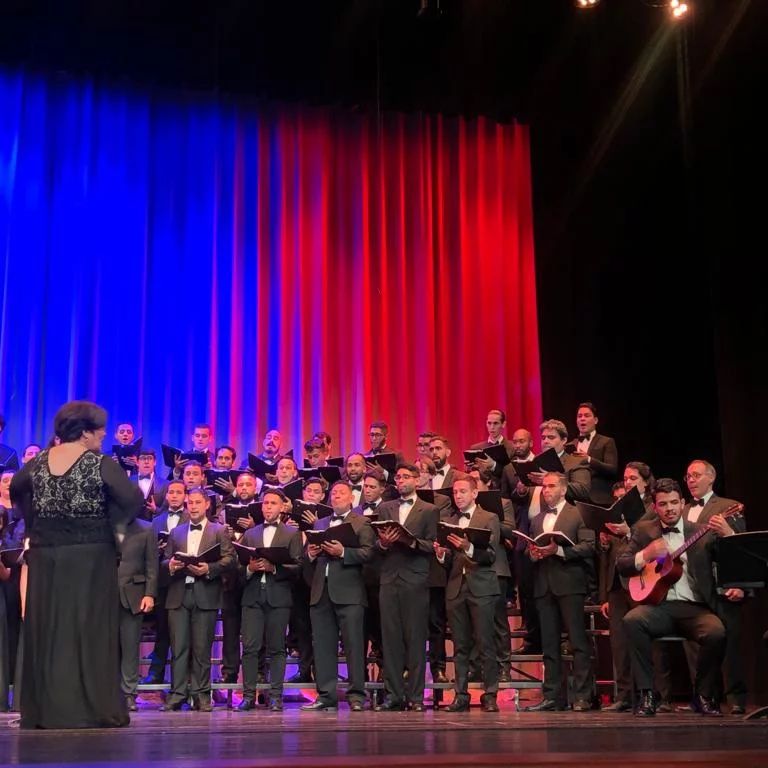 Las Voces Oscuras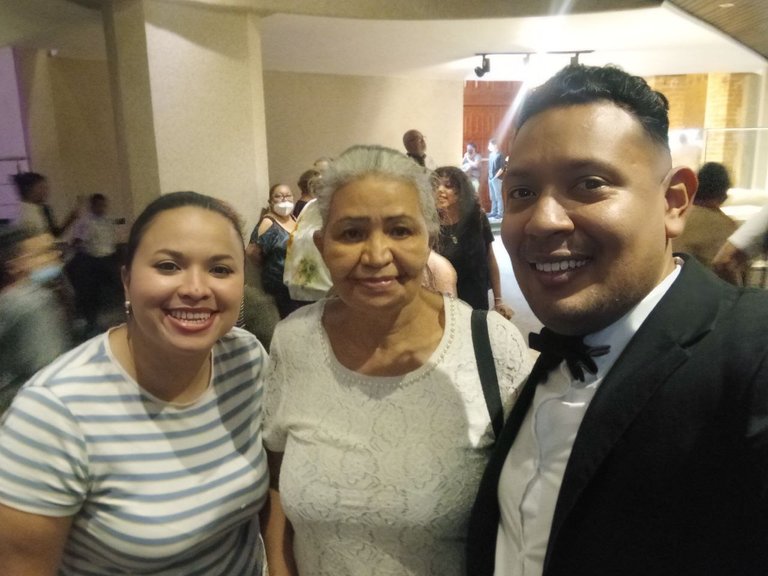 Junto a la mamá de Jhoxiris 💖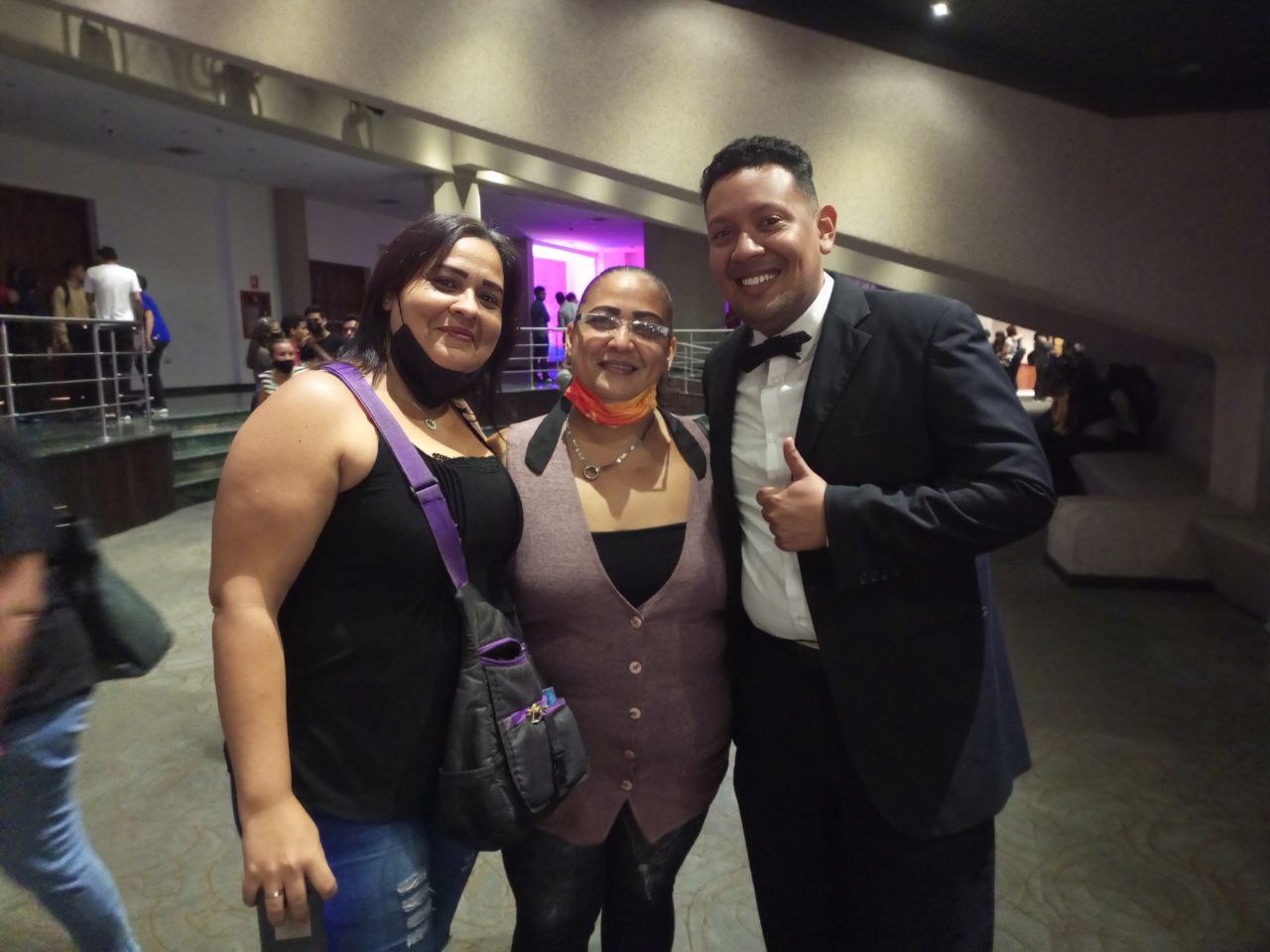 Mis amadas primas @milasalazar y @yosoyla72
I have little material to share from this day because there were so many people I knew that I had to take the opportunity to say hello, but without a doubt, the occasional hours that the National Chorale was in my hometown are unforgettable for me. Thanks to all the hivers who attended. I hope you liked this posts, I will continue to make some publications of these musical presentations to continue raising funds for the recovery of my father. Thanks to all of you who have made it this far, I hope you liked it. I wish you a great day...
Tengo poco material que compartir de este día porque había tanta gente conocida que tenía que provechar de saludar, pero sin duda alguna, las ocas horas que la Coral Nacional estuvo en mi ciudad natal son inolvidables para mí. Gracias a todos los hivers que asistieron. Espero les haya gustado este posts, seguiré realizando algunas publicaciones de estas presentaciones musicales para seguir recaudando fondos para la recuperación de mi padre. Gracias a todos los que han llegado hasta aquí, espero les haya gustado. Les deseo excelente día...






---
▶️ 3Speak