Like most on the Hive blockchain, I've been in a bit of a "rut" when it comes to posting regularly, especially when it comes to finding something to write about. That's all the more reason that this song by Koffee is a welcoming one and why I've decided to write a A Picture & A Reggae Tune post.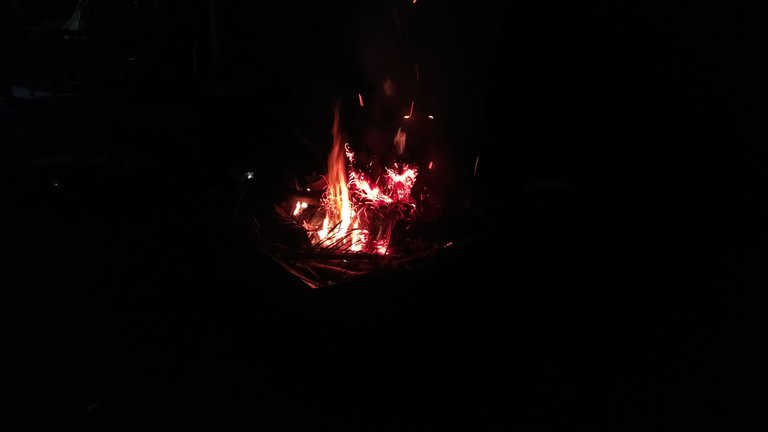 In her song called Burning Koffee sings about not letting her fire - her talent and reasons for living - be extinguished, even though that's what the evil would want us to do and that's to give up. Life will have its hurdles, but we have to keep on going and be grateful of the time we have been blessed with. The Most High will lead us and get us through those stumbling blocks.
And though the picture I've chosen is one that'll burn out eventually - because it's only a campfire that needs to be fed wood constantly, if we don't want it to die out - the flame of our soul will keep on burning if we keep the faith, keep on going and learning from life itself.

Well, this is how I'm trying to get back into some form of structure, which I've enjoyed to some extend. The looking through some old pictures in my phone and looking for a fitting song. How about you? Are you also trying to get back on the horse on Hive? Let me know in the comments below or better yet write an APART (A Picture & Reggae Tune) post 🤓.


Chasse into the backstage! 💃


Click to learn more about #APART