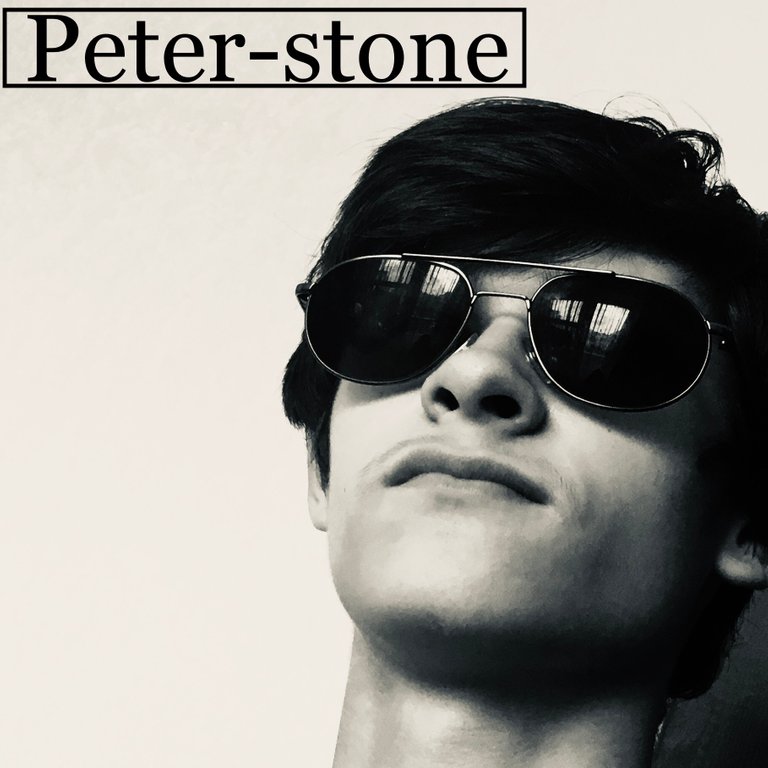 EN
Good Morning Beehive World Jamaica!
I hope that in Jamaica, the government serves its people, and does not try to eradicate them, in Ukraine, everything is complicated.
Yesterday, the government began to consider a law that could deprive parents of parental rights. who refuse to vaccinate their children.
They want to deprive children of the right to choose their future, all this gives cause for thought.
Governments can create obstacles for us, but we remain free in Jesus Christ.
Grace is the most powerful dynamite that can destroy any walls that block our path.
My president is eternal, and this, Jesus Christ, who died, even for those who today want to reduce the population of our once wonderful planet.
I put such thoughts into a new gaspel rap, which I suggest you to listen to.
Let's. together, let's break this darkness!
Blessed day and pleasant listening!
RU
Доброе утро Улей, Мир, Ямайка!
Я надеюсь, что на Ямайке, правительство служит своему народу, а не пытается его искоренить, в Украине, всё сложно.
Вчера правительство начало рассматривать закон, который может лишить родительских прав родителей. которые откажутся вакцинировать их детей.
Они хотят лишить детей права выбора своего будущего, всё, это, дает повод для размышлений.
Правительства могут создавать для нас препоны, но, мы остаемся свободными в Иисусе Христе.
Благодать, это самый мощный динамит, который может разрушить любые стены, которые преграждают нам путь.
Мой президент, вечен, и это, Иисус Христос, который умер, даже, за тех, кто сегодня хочет сократить численность населения нашей, некогда, замечательной планеты.
Такие мысли я вложил в новый гаспел реп, который, я предлагаю вам к прослушиванию.
Давайте. вместе, разобьём эту тьму!
Благословенного вам дня и приятного прослушивания!
EN
Lyrics:
Faith is dynamite of grace!
Broke the shackles, tore them apart
I am free in Jesus Christ.
The Bible is constitution number one for me
I am a Heavenly Citizen.
Jesus is my president and He is not corrupt
I am nothing without Jesus, only brave with Him,
Yes, I am God's instrument, I carry His word,
If one does not accept, I will find another.
I bring the word to the streets, I have a messege,
By the word of God I destroy all heresy about God,
If God gave me talents, I will use them,
To glorify holy Jesus.
I want to protest, sin is not an authority,
New verse here, Jesus driving the gaspel gang
Winter is on the nose but we'll make it hot
Kindling the light of faith, we break the darkness.
I raise my hands to Heaven, not a white flag.
I will not give up, because I know everything is in God's hands.
I'm not afraid to go out into the water, take the first step, Life with Jesus is endless is a fact.
"Grace and peace will be multiplied on you through the knowledge of God and Jesus, our Lord" (2 Peter 1: 2: 2) Amen!
RU
Текст:
Вера динамит благодати!
Подорвал оковы, разорвал их,
Я свободен в Иисусе Христе.
Для меня Библия - конституция номер один,
Я Небесный гражданин.
Иисус мой президент, и Он не продажный,
Без Иисуса я никто, только с Ним отважный,
Да, я Божий инструмент, несу Его слово,
Если не возьмёт один, я найду другого.
Слово улицам несу, у меня есть messegе,
Словом Божьим разрушаю, всю о Боге ересь,
Если Бог мне дал таланты, я их буду юзать,
Для того чтобы прославить святого Иисуса.
Хочу выразить протест, грех не авторитет,
Новый здесь куплет, Иисус рулит гаспел гэнг,
На носу зима но мы сделаем жару,
Зажигая веры свет разбиваем тьму.
Поднимаю к Небу руки, а не белый флаг.
Я не сдамся, ведь я знаю, все в Божьих руках.
Не боюсь выходить в воду, делать первый шаг, Жизнь с Иисусом бесконечна это факт.
"Благодать и мир будут умножены на вас через познание Бога и Иисуса, Господа нашего" (2 Петра 1: 2: 2) Аминь!
Original song by @Peter-Stone.
---
Posted via ReggaeJahm | Reggae Culture Rewarded