Happy Irie Friday Everyone... 😎 Get yourself ready for the up-coming Weekend with some music themed entertainment. My amusing "sound and vision" post for Today.
This publication contains an original Photo (taken by me) with a complimenting Reggae themed Song. My latest contribution to the awesome #APART Reggae Themed Music Challenge ✅ Which is expressed in Music with a Song from ©YouTube that relates to my picture (below) somehow.
Exactly how, will be revealed as you read through my post. Which will hopefully make you believe that there is truly a Reggae Utopia after all ( A BIG smile... 😎 ).
Always remember: That "YOU TOO" can submit your own unique creation to the "Reggae Themed" Music challenge. Simply use the #APART "Hash Tag" in the very friendly [ ReggaeJAHM Community ] on the Hive Blockchain.
That's it Guys and Girls, now please read on...
APART = A Picture 🖼 And Reggae Tune 🎶
For more INFO: Please read the "Challenge Instructions" [here]
So let's begin first with my latest APART Picture...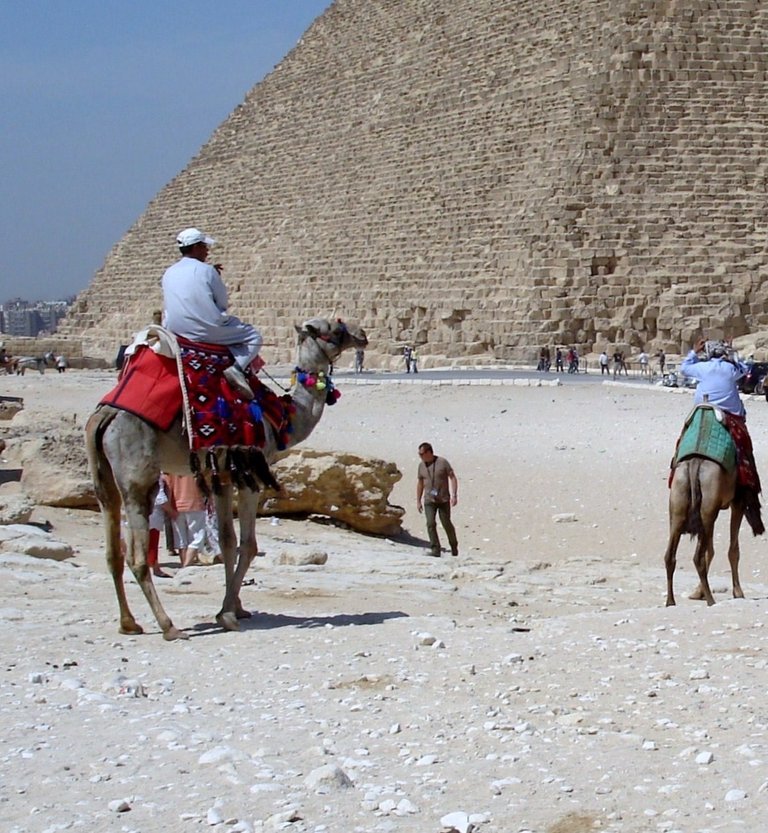 The above Photo was taken on a "one day" excursion visit to Giza, Cairo, while being a passenger of the "Ocean Village" Cruise Liner in 2010. I have been on a Camel, but not at the Pyramids (above) as there is a "High Premium" cost there for tourist Camel Rides. You also have to watch out for the locals trying to trick you into thinking they are important "Pyramid Officials" offering you access to where you are not allowed to enter 😂 For a small FEE of course 🤑
Now for a song to compliment my picture. I can't believe that I actually found something related to Camels, but I did LOL ~ In fact, a whole album compilation of Reggae songs by the band Camel. Enjoy, but don't hurt your ears though!
Uploaded to ©YouTube by the User: ©Pama Records (1.64K subscribers).
Pama Records is pleased to present the official audio for the album, 'Camel and the Oasis of Reggae' by Various Artists. 'Camel and the Oasis of Reggae' features reggae and rocksteady classics from some of Pama's greatest Music artists.
Video Sourced from ©YouTube [here]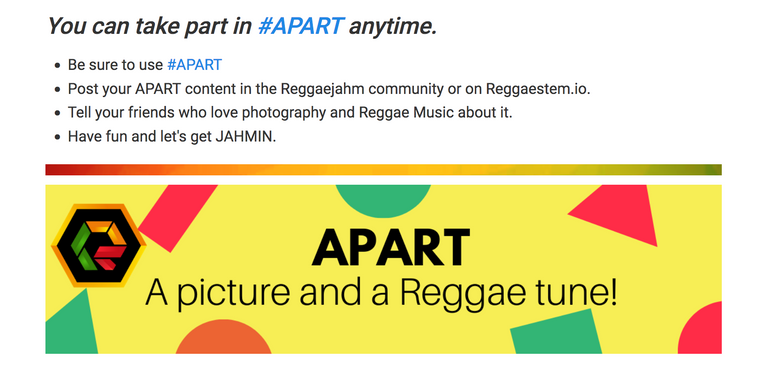 Above "Screen Shot" Sourced from the #APART Challenge Post [here]
Many Thanks for reading and listening,
and please come again soon to the #ReggaeJAHM Community.
This is meant to be a FUN Music Challenge... So just enjoy... 🙋‍♂️
Please Note: That I now have a brand new account @andy-jahm (only for #JAHM Token Curation) ~ It should be rewarding quality posts very soon in the ReggaeJAHM Community.
---
Posted via ReggaeJahm | Reggae Culture Rewarded