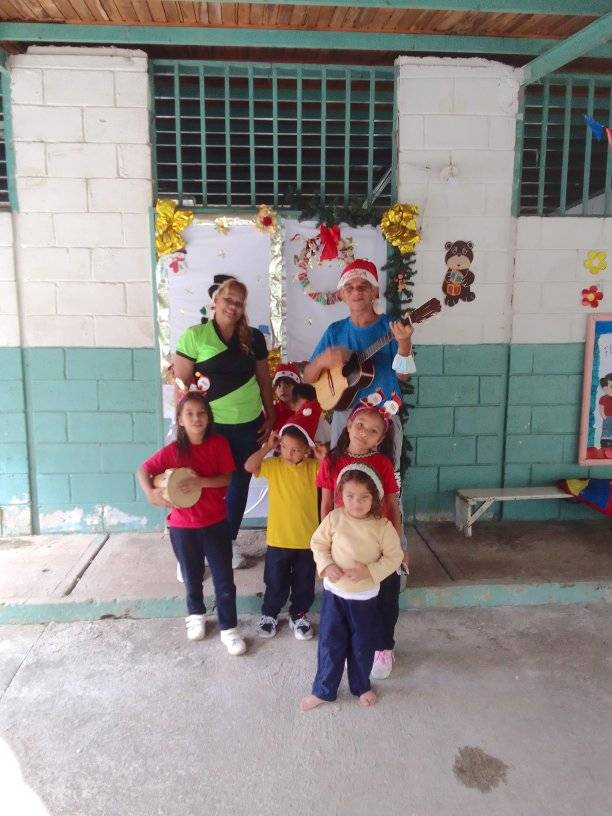 22 de noviembre Día del músico.
En Venezuela estamos celebrando hoy, 22 de noviembre de 2022, como cada año, el Día del Músico
y en esta fecha los músicos realizan reuniones en las que comparten con sus instrumentos de diversas características.
El motivo fundamental es la muerte de santa Cecilia que en la religión católica, y de acuerdo con la tradición, es patrona de los músicos y también de los poetas.
En tributo a ella se formó un movimiento de nombre cecilismo y es de música sacra cristiana.
En cuanto al término, músico es una palabra que puede aplicarse en calidad de sustantivo y también como adjetivo, por tanto, se habla de el músico y la música para quienes ejecutan algún instrumentos. Para evitar confusiones, la mayoría emplea la músico.
Existen el músico académico y el músico popular, el primero es persona que ha realizado estudios de especialización en instituciones dirigidas para tal fin como conservatorios, escuelas de música o academias, en tanto los músicos populares aprenden viendo o nutriéndose con libros y manuales, y en los últimos tiempos a través de internet.
Mi vida como músico comenzó desde muy niño en mi pueblo Las Mercedes del Llano en la década de 1960, cuando me motivó ver y seguir a mi hermano mayor que era arpista, cuatrista y bajista, y fue quien me enseñó las primera nota (exactamente re menor en el cuatro), y de allí en adelante buscaba con afán los buenos cuatristas que había.
Aunque mi primer instrumento me lo procuré yo mismo al elaborar un cuatro con un diapasón con clavijas que me hallé en un basurero, y le instalé una lata de aceite y cuerdas de nailon, pero en realidad mi primer cuatro fue hecho con una tabla, clavijas de clavos y cuerdas de nailon.
Pero no me sirvió más que para despertar en mi hermano el interés, y regalarme un cuatro pues el sonido del que tenía era casi inaudible. Nada de afinación ni melodía.
Duré muchos años con el cuatro nada más, hasta que tal vez a los 20 años compré una guitarra en 5 bolívares, pero no tenía mucha calidad porque el puente era movible para subir o bajar tonos. Creo que ya no salen esas guitarras así.
En cuanto a lo que es la música, ha sido el medio por el cual he sobrevivido como docente o instructor de educación musical desde 1981 en San Juan de los Morros hasta el presente que, aunque estoy jubilado, nunca dejo de estar activo.
Casualidad sería que mi madre llevaba el nombre de Cecilia aunque nunca llegó a tocar ningún instrumento. Mi padre Juan Antonio sí le daba al cautro pero unas 4 o 5 canciones pese a saberse todos los tonos.
En la actualidad estoy laborando en calidad de colaborardor en el Centro Preescolar Primero de Mayo, y desde hace una semana comencé a ensayar un conjunto navideño en mi urbanización Pariapán que es una zona de habitantes de escasos recursos económicos.
Mi propósito es darles clases de canto y en enero iniciarlos en clases de cuatro.
A Dios agradezco por ser músico aunque a veces me atrae más decir que soy tocador de cuatro.
Felicitaciones a todos los músicos, y en especial, a los de las comunidades @openmic, @soundmusic y @music, que los hay... ¡¡¡y buenísimos!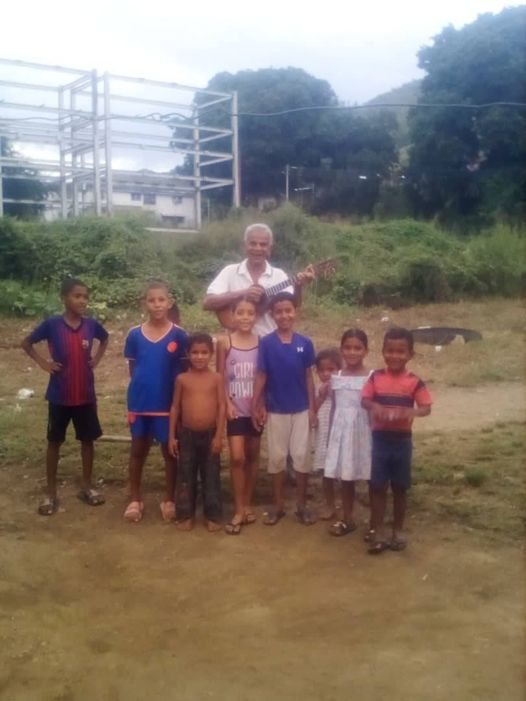 Imagen propia.
November 22 Musician's Day.
In Venezuela we are celebrating today, November 22, 2022, as every year, the Musician's Day.
and on this date the musicians hold meetings in which they share with their instruments of different characteristics.
The main reason is the death of Saint Cecilia, who in the Catholic religion, and according to tradition, is the patron saint of musicians and also of poets.
In tribute to her a movement called cecilismo was formed and it is of Christian sacred music.
As for the term, musician is a word that can be applied as a noun and also as an adjective, therefore, we speak of the musician and music for those who play some instruments. To avoid confusion, most people use musician.
There is the academic musician and the popular musician, the former is a person who has completed specialized studies in institutions directed for that purpose as conservatories, music schools or academies, while the popular musicians learn by watching or nourishing themselves with books and manuals, and in recent times through the Internet.
My life as a musician began as a child in my town Las Mercedes del Llano in the 1960s, when I was motivated by seeing and following my older brother who was a harpist, cuatrist and bass player, and who taught me the first note (exactly D minor on the cuatro), and from then on I eagerly searched for good cuatrists.
Although I made my first instrument myself by making a cuatro with a tuning fork with pegs that I found in a garbage can, and I installed an oil can and nylon strings, but in reality my first cuatro was made with a board, pegs and nylon strings.
But it only served to awaken my brother's interest, and he gave me a cuatro because the sound of the one I had was almost inaudible. No tuning or melody.
I lasted many years with the cuatro, until perhaps at the age of 20 I bought a guitar for 5 bolivars, but it did not have much quality because the bridge was movable to raise or lower tones. I don't think they make guitars like that anymore.
As for music, it has been the means by which I have survived as a teacher or music education instructor since 1981 in San Juan de los Morros until the present, although I am retired, I never stop being active.
It is a coincidence that my mother was named Cecilia although she never played an instrument. My father Juan Antonio did play the cautro, but only 4 or 5 songs despite knowing all the tones.
At present I am working as a collaborator at the Primero de Mayo Preschool, and a week ago I began to rehearse a Christmas group in my Pariapan neighborhood, which is an area of low-income inhabitants.
My purpose is to give them singing lessons and in January to initiate them in four-step classes.
I thank God for being a musician although sometimes I am more attracted to say that I am a cuatro player.
Congratulations to all the musicians, and especially to those in the @openmic, @soundmusic and @music communities, there are some... and very good ones! and very good ones!
Translated with www.DeepL.com/Translator (free version)