---
Greetings pukumundo brothers!
Cerati has been my idol for some time now, and for me it's always a pleasure to commemorate his music with a very energetic cover!
I was about to participate with the song "karaoke", but it was a little difficult to remember the lyrics, so, in the middle of my static breaks to remember a song, the song "entre caníbales" came to my mind; well, a song written by Gustavo during his time in soda stereo.
There are a few live versions of this song, all of them are different from each other, so I decided to merge a couple of these versions. The first part of the song, its intro, I start it like in a soda unplugged that I saw once on the internet, while the second part is more like an acoustic version of Gustavo in a TV show.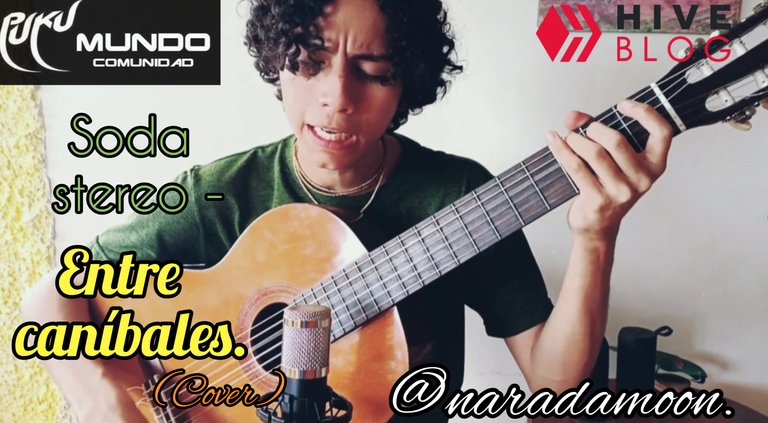 Saludos hermanos del pukumundo!
Cerati ha sido mi ídolo desde hace algún tiempo, y para mí siempre es un placer conmemorar su música con un cover bien enérgico! espectáculo efímero es el que genera esta amada canción.
Estaba por participar con la canción "karaoke", pero se me dificulto un poco recordar la letra, así que, en medio de mis estáticos descansos para poder recordar una canción, se me pasó por la mente la canción "entre caníbales"; bueno, una canción escrita por Gustavo en su época de soda stereo.
Hay algunas versiones en vivo de esta canción, todas son distintas entre sí, así que decidí fusionar un par de estas versiones. La primera parte de la canción, su intro, la inicio como en un unplugged de soda que vi una vez en internet, mientras que la segunda parte es mas parecida a una versión acústica de Gustavo en un programa de televisión.

Lyrics.
An eternity
I waited for this moment
And I won't let it slip
In still memories
Nor in grazing bullets
That kill
Ah, eat of me, eat of my flesh
Ah, among cannibals
Ah, take the time to tear me to shreds
Ah, among cannibals
Among cannibals
Pain is poison, baby
And you won't feel it till the end
As long as you move slow, mmmm slow
And gasp the name
That kills
Ah, eat from me
Hey and hey
Ah, eat me
Ah
An eternity
Wait for this instant
Letra.
Una eternidad
Esperé este instante
Y no lo dejaré deslizar
En recuerdos quietos
Ni en balas rasantes
Que matan
Ah, come de mí, come de mi carne
Ah, entre caníbales
Ah, tomate el tiempo en desmenuzarme
Ah, entre caníbales
Entre caníbales
El dolor es veneno, nena
Y no lo sentirás hasta el fin
Mientras te muevas lento, mmmm lento
Y jadees el nombre
Que mata
Ah, come de mí
Eh y eh
Ah, come de mí
Ah
Una eternidad
Espere este instante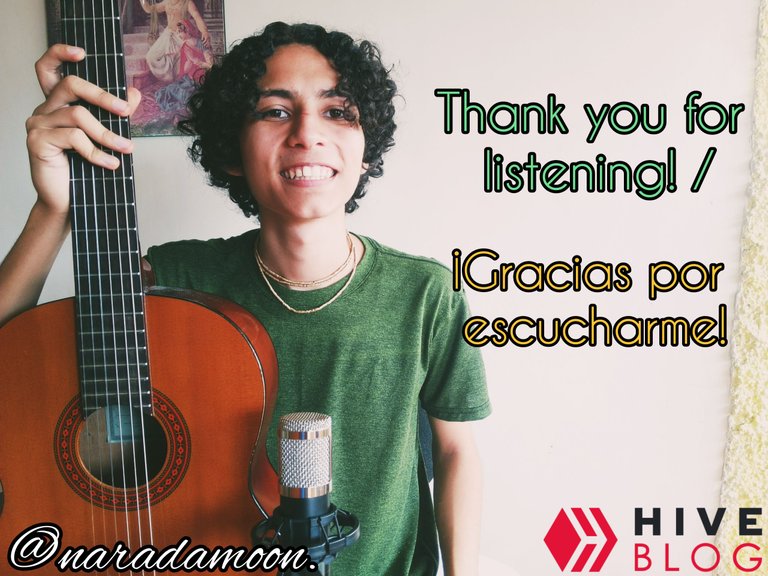 ---
▶️ 3Speak