---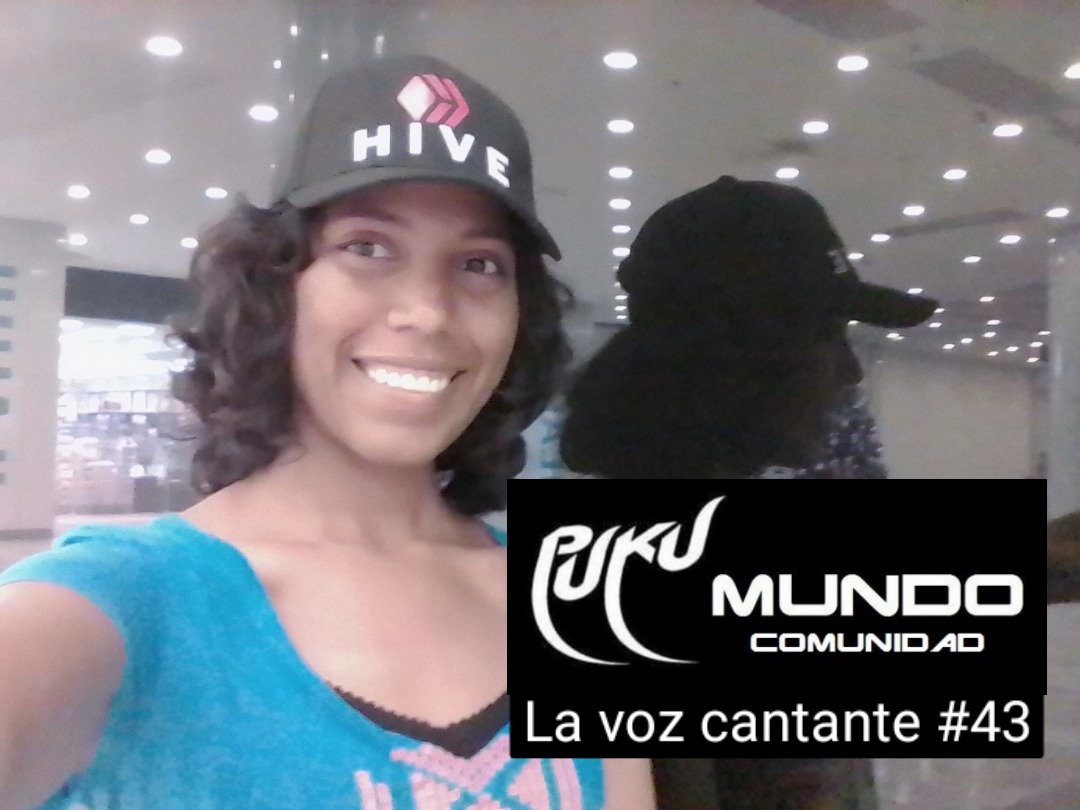 Accidentalmente salí de mi zona de confort.
Los domingos para mi es un día para estar en casa en contacto con la naturaleza. Hasta que vi una historia en Facebook que cambió mi día. Una noche casual viendo lo que acontecía en las redes sociales vi un flayer que decía "Expo Hive Sucre 2022" en la Historia de un amigo que hace vida en esta plataforma y además es líder de esta hermosa comunidad: #Pukumuendo. Me llené de mucha emoción cuando leí que @nahupuku y @orimusic venían a Cumaná.
I accidentally stepped out of my comfort zone.
Sundays for me is a day to be at home in contact with nature. Until I saw a story on Facebook that changed my day. One casual night watching what was happening on social networks I saw a flyer that said "Expo Hive Sucre 2022" in the Story of a friend who lives on this platform and is also a leader of this beautiful community: #Pukumuendo. I was filled with great emotion when I read that @nahupuku and @orimusic were coming to Cumaná.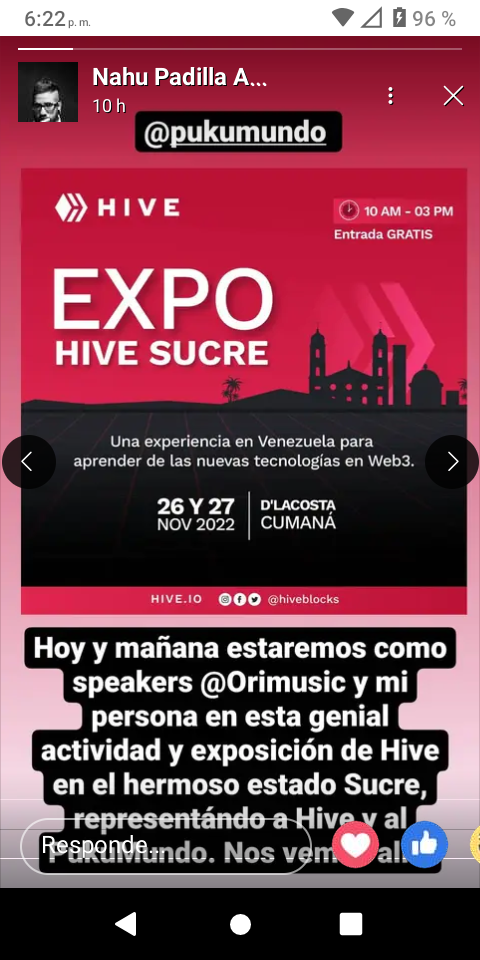 En principio, no tenía intenciones de ir sola y me así que invité a mi amigo @eudarcabello, le dimos muchas vueltas hasta que en el último minuto la sacamos de home round jajajajaja (por así decirlo) Lo más grandioso de esta experiencia es que los conocí en persona y son tan geniales, transmiten una energía brutal, que provocaba sentarse a conversar con una taza de café y compartiendo letras (canciones).
At first I had, no intention of going alone and so I invited my friend @eudarcabello, we thought about it a lot until at the last minute we took her out of home round hahahahaha (so to speak) The greatest thing about this experience is that I met them in person and they are so great, they transmit a brutal energy, which caused us to sit down and talk over a cup of coffee and share lyrics (songs)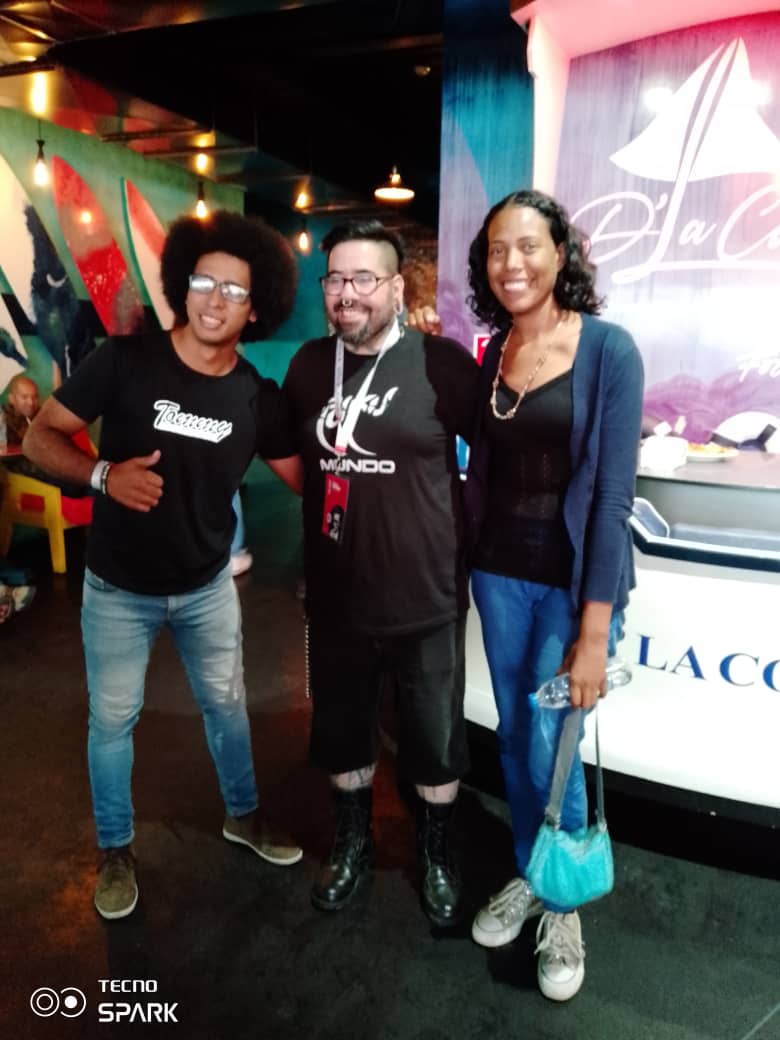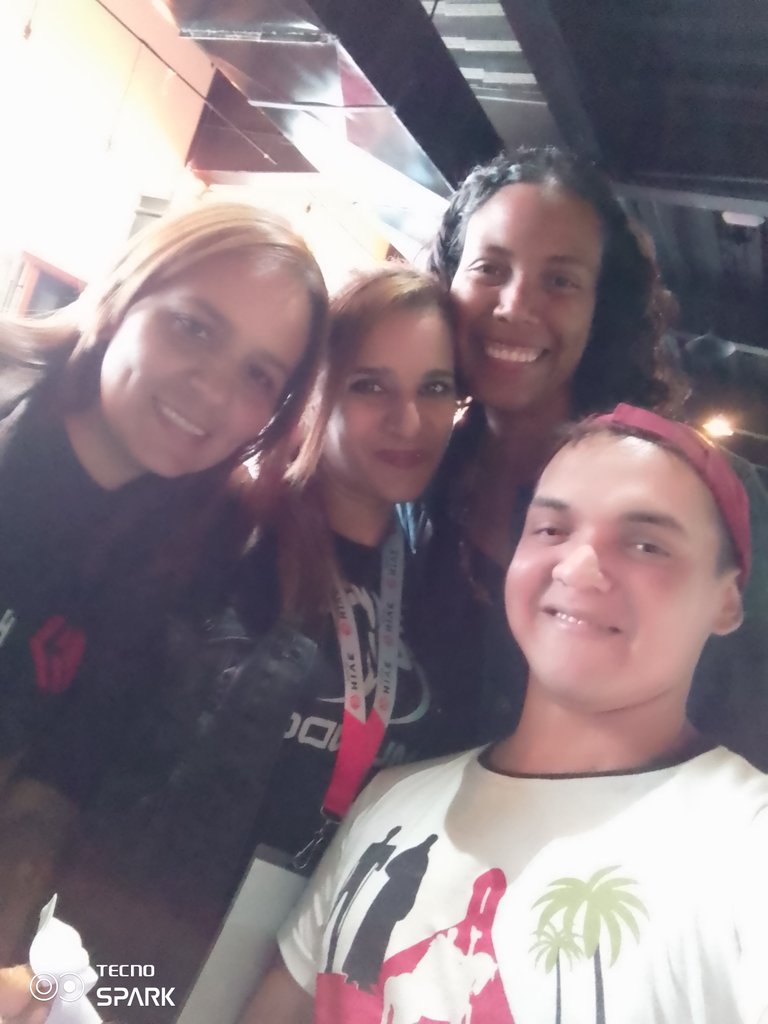 Fotografías tomadas por mi amigo @eudarcabello desde su dispositivo móvil Tecno Spark
Amigos, me dio mucho gusto darle el pukuabrazo en persona, espero que nos volvamos a ver para recordar esta experiencia.
Friends, it gave me great pleasure to give you the puku hug in person, I hope we meet again to remember this experience.

Bueno... ¡Ahora sí! Les dejo a continuación esta hermosa canción para la semana número 43 que se titula: En el Muelle de San Blas, de la banda Mexicana, Maná. Recuerdo que al momento de buscar la raíz de esa canción para un ponencia en la Universidad de Oriente se me partió el corazón. Por aquella mujer demostró una infinita fidelidad hacia su amado de la manera más dolorosa que pudo existir. Esta historia es la esencia del amor verdadero, al leerla, no pude evitar llorar.
Ok, now yes! Here is this beautiful song for week number 43 entitled: At the San Blas Pier, by the Mexican band, Maná. I remember that when I was looking for the root of that song for a presentation at the Universidad de Oriente, my heart broke. For that woman, she demonstrated infinite fidelity to her beloved in the most painful way that could exist. This story is the essence of true love, reading it, I couldn't help but cry.
Cuenta la historia de una pareja de enamorados que se iban a casar, pero el novio se fue a trabajar en el barco, pues era pescador. Pasa el tiempo y él no regresa, la novia iba todos los días a esperarlo en el muelle de San Blas con la ilusión de que volvería... Hasta que empezó con sus delirios y en el pueblo la llamaban "La loca de San Blas," la pobrecilla no quería aceptar que lo perdió. Él murió en el trayecto porque hubo una tormenta... es lo que (parafraseando recuerdo de la historia) Si quieren saber la historia más a fondo los invito a leerla: Aquí
It tells the story of a couple in love who were going to get married, but the groom went to work on the boat, as he was a fisherman. Time passes and he does not return, the girlfriend went every day to wait for him at the San Blas pier with the illusion that he would return... Until she began with her delusions and in the town they called her "La loca de San Blas, "The poor thing didn't want to accept that she lost it. He died on the way because there was a storm... that's what (paraphrasing memory of the story) If you want to know the story in more depth, I invite you to read it: Here
Espero que les guste mi participación acapella, con ustedes: En el muelle de San Blas.
I hope you like my acapella participation, with you: At the San Blas pier.
Letra // Fuente
Ella despidió a su amor
Él partió en un barco en el muelle de San Blas
Él juró que volvería
Y, empapada en llanto, ella juró que esperaría
Miles de lunas pasaron
Y siempre ella estaba en el muelle, esperando
Muchas tardes se anidaron
Se anidaron en su pelo y en sus labios
Llevaba el mismo vestido
Y por si él volviera, no se fuera a equivocar
Los cangrejos le mordían
Su ropaje, su tristeza y su ilusión
Y el tiempo se escurrió
Y sus ojos se le llenaron de amaneceres
Y del mar se enamoró
Y su cuerpo se enraizó en el muelle
Sola
Sola en el olvido
Sola
Sola con su espíritu
Sola
Sola con su amor, el mar
Sola
En el muelle de San Blas
Su cabello se blanqueó
Pero ningún barco a su amor le devolvía
Y en el pueblo, le decían
Le decían la loca del muelle de San Blas
Y una tarde de abril
La intentaron trasladar al manicomio
Nadie la pudo arrancar
Y, del mar, nunca jamás la separaron
Sola
Sola en el olvido
Sola
Sola con su espíritu
Sola
Sola con su amor, el mar
Sola
En el muelle de San Blas.
---
---
Letter // Source
she fired her love
He left on a boat at the San Blas pier
he swore he would come back
And, drenched in tears, she swore she would wait
Thousands of moons passed
And always she was on the pier, waiting
Many afternoons they nested
They nested in her hair and on her lips
she wore the same dress
And if he came back, he wouldn't be wrong
The crabs bit him
His clothes, his sadness and his illusion
And time slipped away
And his eyes were filled with sunrises
And he fell in love with the sea
And his body was rooted in the pier
Alone
Alone in the forgetfulness
Alone
Alone with her spirit
Alone
Alone with her love, the sea
Alone
At the San Blas pier
His hair turned white
But no ship returned his love
And in the town, they told him
They called her the crazy woman from the San Blas pier
And one afternoon in April
They tried to transfer her to the asylum
no one could rip it off
And, from the sea, they never separated her
Alone
Alone in the forgetfulness
Alone
Alone with her spirit
Alone
Alone with her love, the sea
Alone
At the San Blas pier.
---
Video Original:
---
Gracias por visitar mi post, nos vemos en otra oportunidad.
---
▶️ 3Speak