---

Greetings to all music lovers! On this occasion, I bring you my second participation in the amazing Retro Music initiative. Today I present you my interpretation of the salsa classic "El Ratón" originally composed and performed by the legendary Cheo Feliciano.
¡Saludos a todos los amantes de la música! En esta ocasión, les traigo mi segunda participación en la increíble iniciativa Retro Music. Hoy les presento mi interpretación del clásico de la salsa "El Ratón" originalmente compuesta e interpretada por el legendario Cheo Feliciano.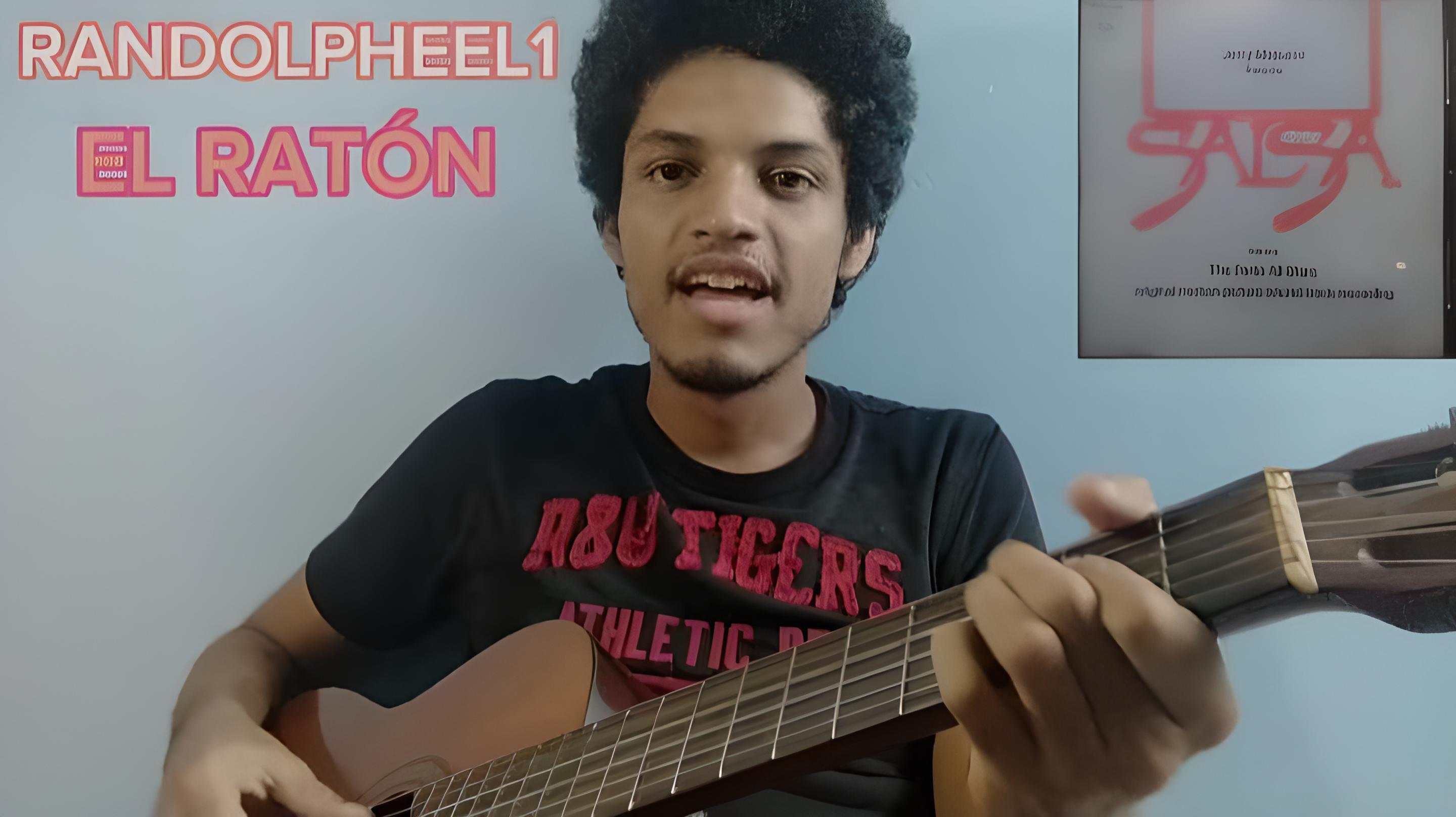 The first version was released in 1964 on an album called "Vagabundeando!" published by Tico Records. It was Cheo's first recorded song. It is curious that it was the most successful of the album, despite being just a filler track, as it was not originally intended for the album. There is another version that was the first one I heard, as I have the album in physical format. This album is a recording of a Fania All Stars live concert called "SALSA" from 1976, released by Fania Records.
La primera versión fue lanzada en 1964 en un álbum llamado "Vagabundeando!" publicado por Tico Records. Fue la primera canción grabada de la autoría de Cheo. Es curioso que haya sido la más exitosa del disco, a pesar de ser solo un tema de relleno, ya que no estaba originalmente prevista para el álbum. Hay otra versión que fue la primera que escuché, ya que tengo el disco en físico. Este álbum es una grabación de un concierto en vivo de Fania All Stars llamado "SALSA" de 1976, publicado por Fania Records.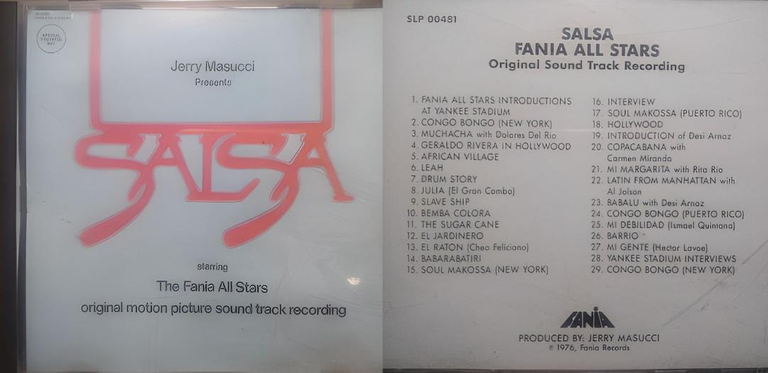 My history with this song goes back to when I was about 11 or 12 years old and I was just taking my first guitar lessons. I remember my dad, when he signed me up for lessons, told me to ask the teacher to teach me a salsa, so he taught me "El Ratón". Not content with that, my dad told me a phrase that I will never forget: "If you play the guitar, you also have to sing". And that's how I learned to play and sing my first song on the guitar.
Mi historia con esta canción se remonta a cuando tenía unos 11 o 12 años y apenas estaba recibiendo mis primeras clases de guitarra. Recuerdo que mi papá, al inscribirme en clases, me dijo que le pidiera al profesor que me enseñara una salsa, así que me enseñó "El Ratón". No contento con eso, mi papá me dijo una frase que nunca olvidaré: "Si tocas la guitarra, también tienes que cantar". Y así fue como aprendí a tocar y cantar mi primera canción en la guitarra.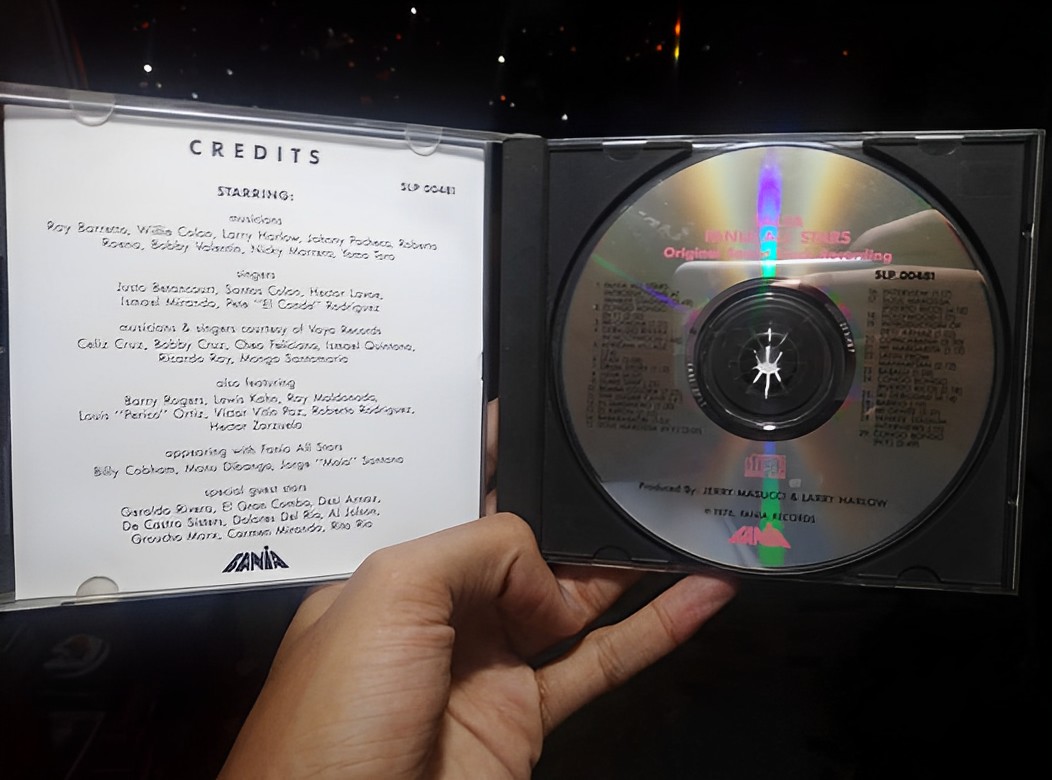 Lyrics
Mi gato se esta quejando
que no puede vacilar
si donde quiera que se mete
su gata lo va a buscar
De noche brinca la verja
que esta detrás de mi casa
a ver si puede fugarse
sin que ella lo pueda ver
Y no tan pronto no tan pronto esta de fiesta
Silvestre felino
tiene que echar a correr
esto si es serio mi amigo
Oye que lio que lio se va a formar
cuando mi gatito sepa
y es es tan simple la razón
El que a su gata le cuenta que el que a su gata le cuenta
no es nada mas que un ratón un ratón
De cualquier maya sale un ratón oye de cualquier maya
como se cuela una rata como se cuela un ratón
yo tenía una libra e' queso y me la comió el ratón
arriero que camina eh
echale semilla a la maraca pa que suene
chacucha cuchu cucha cucha

Fuente


Don't forget to follow me if you want to keep up to date with my future covers and musical projects. Also, I invite you to share this video with friends and salsa lovers that you think might enjoy this performance.
No olviden seguirme si desean estar al tanto de mis futuros covers y proyectos musicales. Además, les invito a compartir este video con amigos y amantes de la salsa que crean que podrían disfrutar de esta interpretación.
---
Gracias por visitar mi blog 🎧 Thanks for visiting my blog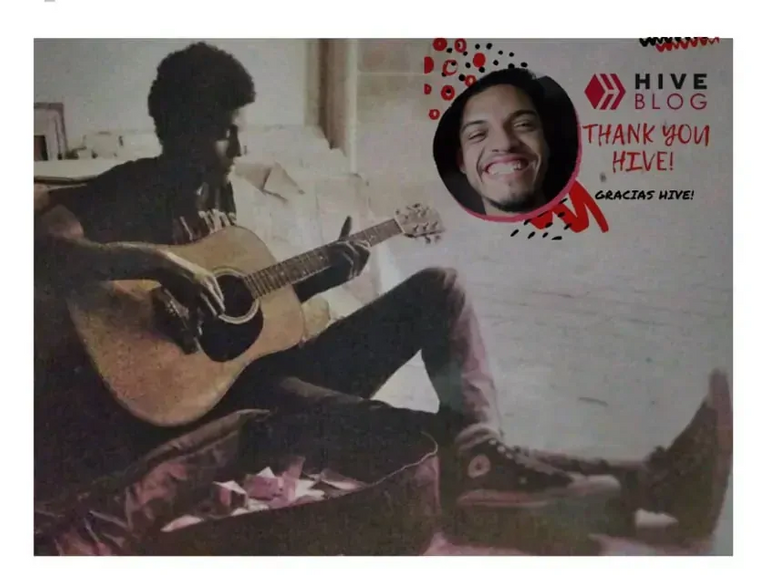 Edición de vídeo en CapCut edición musical en bandlab
---
▶️ 3Speak