---
La Piragua || The pirogue
A few days ago a very important event took place in Venezuela, the reunion of Oscar D' León and Dimensión Latina. More than ten thousand people gathered at the Poliedro de Caracas to celebrate the event and the public gave a clear demonstration of their affection and respect for the so-called "Generals of Salsa".
Oscar is nowadays the sonero with more projection worldwide and his origin was, precisely, in the aforementioned orchestra.
The greatest achievement of this group in its beginnings was to achieve the sound of Venezuelan salsa, with a distinctive seal that is still in force today. This was largely the result of knowing how to combine the sounds of dance music established by orchestras such as Luis Alfonso Larrain, Billo's Caracas Boys and Los Melódicos, among many others.
Likewise, the inclusion of Colombian repertoire stood out, keeping very close to their original rhythms, but with that touch of salsa, which made them a reference.
Although they were not the first or the only ones in the search for the Venezuelan sound, they were the ones who managed to massify and export it.
The song I bring today is a cumbia by José Barros, widely spread in Colombia, but with the sound that Dimensión Latina was able to give it.
The only thing I can add, in relation to the theme of the week, "Pasión por el Arte" (Passion for art), is that it was that duo Oscar D'León and Dimensión Latina, who awakened in me the passion for our Caribbean rhythms, for Cuban music and for salsa.
Therefore, I dedicate this contribution to Hive Open Mic, in its 163rd week, to those extraordinary interpreters of our Venezuelan salsa.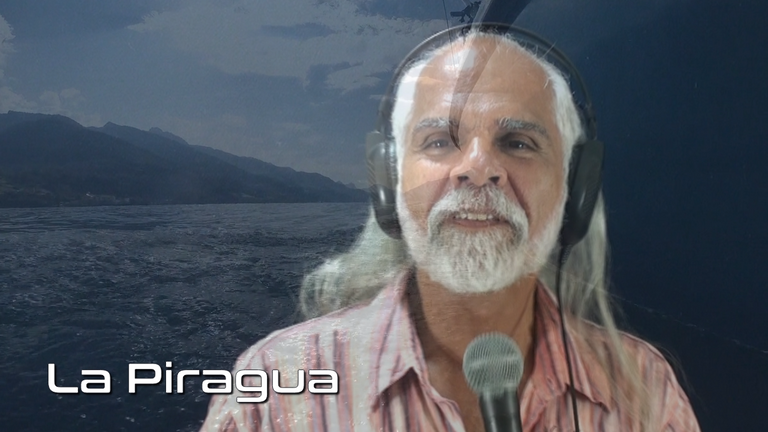 Hace algunos días se produjo en Venezuela un evento importantísimo, el reencuentro de Oscar D' León y la Dimensión Latina. En ese evento se reunieron más de diez mil personas, en el Poliedro de Caracas, para celebrar el acontecimiento y el público dio una clara demostración de su afecto y respeto por los llamados también "Generales de la salsa".
Oscar es hoy en día el sonero con más proyección a nivel mundial y su origen fue, precisamente, en la orquesta antes mencionada.
El mayor logro que obtuvo esta agrupación en sus inicios, fue lograr el sonido de la salsa venezolana, con un sello distintivo que sigue vigente aún hoy en día. Esto fue en gran medida el resultado de saber combinar los sonidos de la música bailable instaurado por orquestas como la de Luis Alfonso Larrain, la Billo's Caracas Boys y la orquesta Los Melódicos, entre muchos otros.
Así mismo, destacó la inclusión de repertorio colombiano, manteniéndose muy cerca de sus ritmos originales, pero con ese toque de salsa, que se los convirtió en referencia.
Aunque no fueron los únicos ni los primeros en esa búsqueda del sonido venezolano, sí fueron los que lograron masificarla y exportarla.
El tema que traigo hoy es una cumbia de José Barros, de extensa difusión en Colombia, pero con el sonido que le supo imprimir la Dimensión Latina.
Lo único que puedo agregar, con relación al tema de la semana, "Pasión por el Arte", es que fue esa dupla de Oscar D'León y la Dimensión Latina, quienes despertaron en mí la pasión por nuestros ritmos caribeños, por la música cubana y por la salsa.
Por lo tanto, dedico este aporte que hago al Hive Open Mic, en su semana 163, a esos extraordinarios intérpretes de nuestra salsa venezolana.

Lyrics || Letra
Me contaron lo abuelos que hace tiempo
Navegaba en el César una piragua
Que partía desde el Banco, viejo puerto
A las playas de amor en Chimichagua

Capoteando el vendaval se estremecía
E impasible, desafiaba la tormenta
Y un ejercito de estrellas le seguía
Tachonándola de luz y de leyenda

Era la piragua de Guillermo Cubillos
(Era la piragua, era la piragua)
Era la piragua de Guillermo Cubillos
(Era la piragua, era la piragua)

Doce bogas con la piel color majagua
Y con ellos el temible Pedro Albundia
Por las noches a los remos le arrancaban
Un melódico crugir de hermosa cumbia
Doce sombras, ahora viejas ya no reman
Ya no cruje el maderamen en el agua
Solo quedan los recuerdos en la arena
Donde yace dormitando la piragua

Era la piragua de Guillermo Cubillos
(Era la piragua, era la piragua)
Era la piragua de Guillermo Cubillos
(Era la piragua, era la piragua)

---




Vote la-colmena for witness
By @ylich
http://ylich.com
Spotify
Buy Ylich's "Pa' los bailadores" NFT at nfttunz.io
---
▶️ 3Speak