---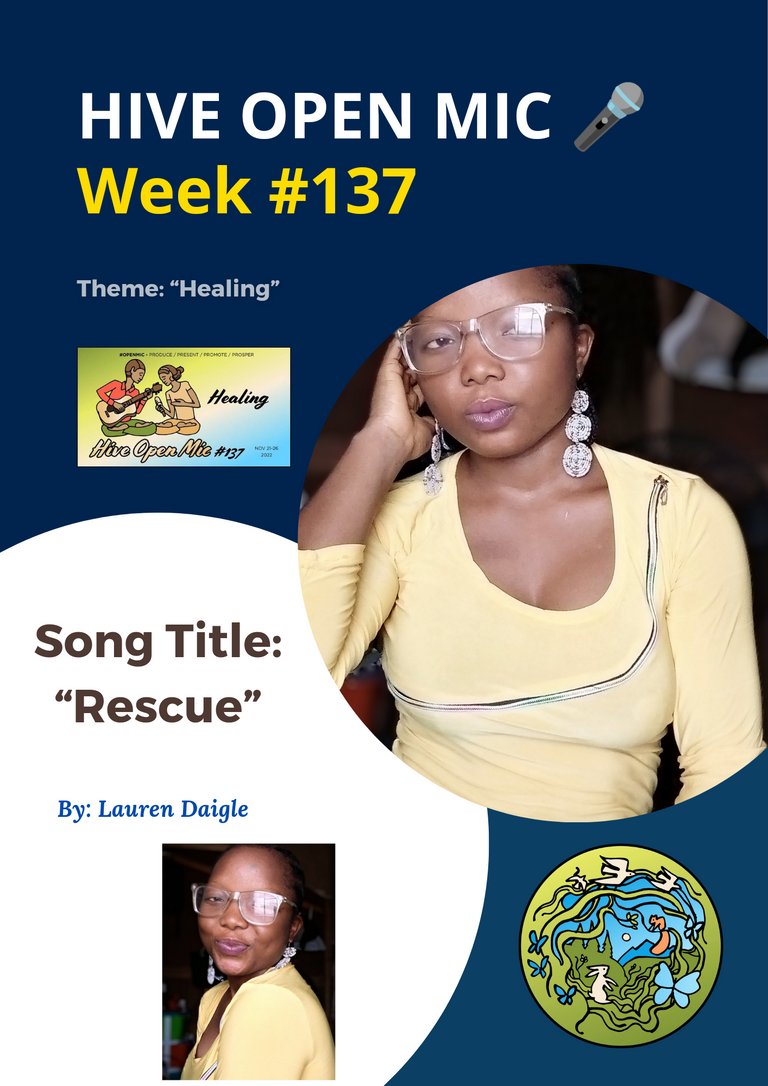 Image designed on Canva.

This is another moment for me to showcase my singing ability in the community and I feel excited doing this. The theme for this week was chosen by our spotlight @jaydr titled "HEALING."
I don't need to start thinking about the song to choose because a particular one dropped in my heart to sing for this theme and I picked it. The artist Lauren Daigle has always been amazing when it comes to singing songs that heal and encourage everyone going through different difficulties in life.
There are many times I have been wounded in my heart especially thinking about my present life and when I listen to any of Lauren's songs, it lifts my soul and takes my worry away and then, I remember where God says He will be with me wherever I am or would be and that I should not be worried at all since He is in control. Songs like this have a way of channelling my focus back to God and this is why I don't underestimate the power of healing songs like this specific one I chose.
The title of the song is Rescue and this is a hopeful song that makes us remember God's promises that no matter what we are going through, He is always there to rescue us by sending His army to find us even in the middle of our darkest night.
The reason for this song was to make people who are going through tough times remember that there are better days ahead and to face the truth that it is only God who is capable of taking us out of the dungeon of life and bringing us into the light through His saving hand.
Some people need healing from heartbreak, depression, disappointment, anxiety, fear and so on. This is one of the songs to inspire and let them realize that God loves them and He will come for them at the right time.
With God, He can heal our infirmities once we trust in Him. There is nothing impossible for Him and so, this is why I chose this song for those going through challenges in their lives that they find it difficult to talk to someone. You can always talk to God and believe in His ever unfailing promises for us.

Lyrics for rescue.
The lyrics of the song can be found here
Thanks for your time on my blog.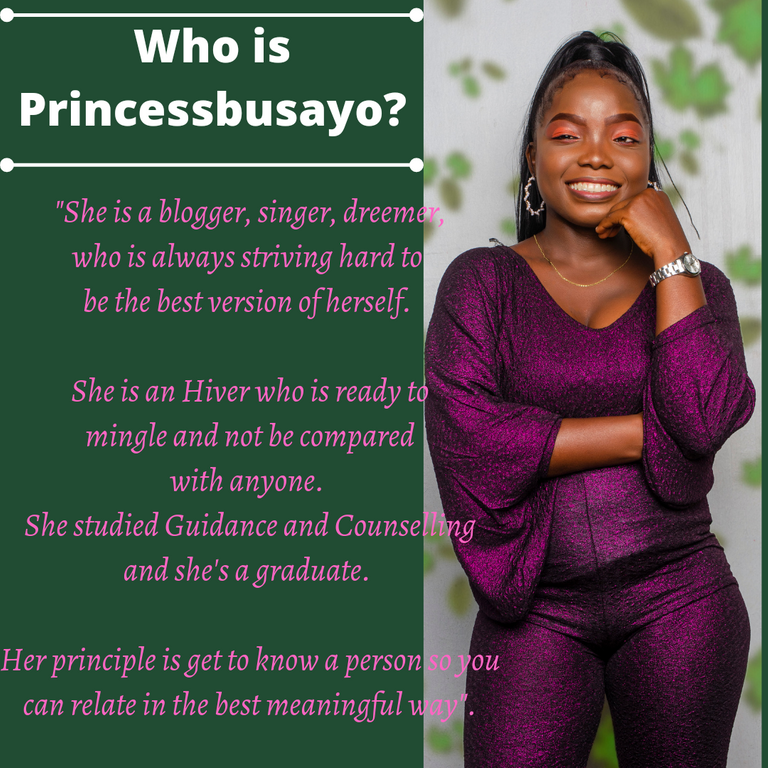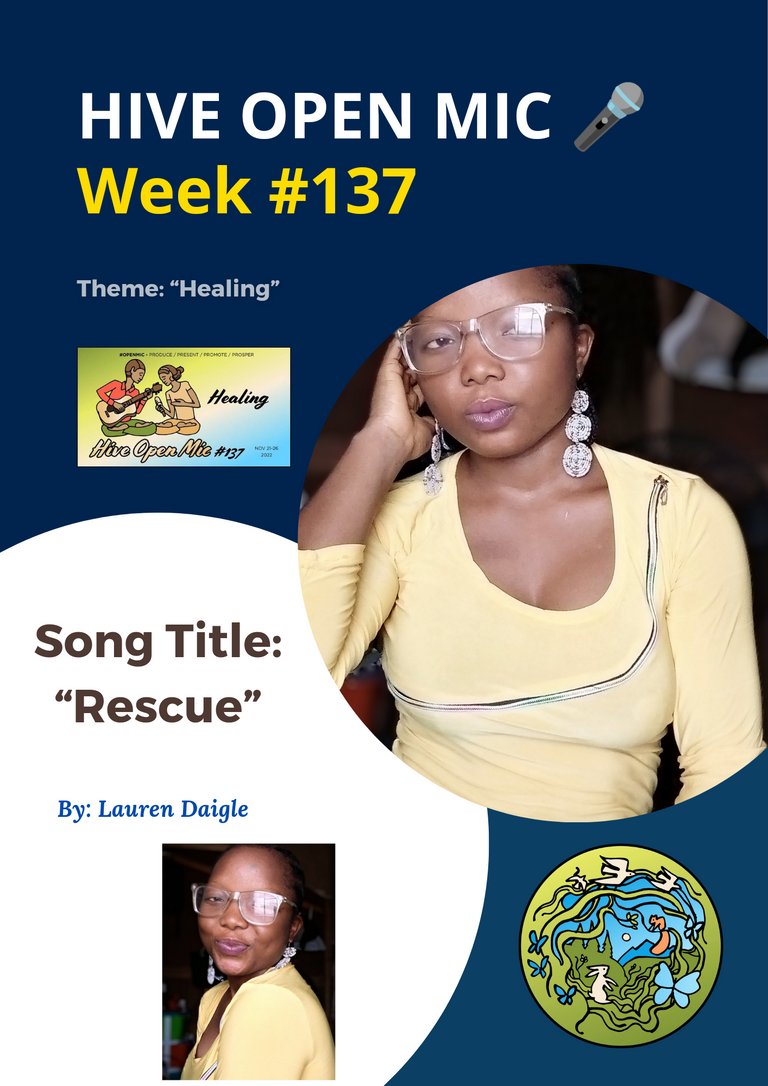 Imagen diseñada en Canva.

Este es otro momento para mostrar mi habilidad para cantar en la comunidad y me siento emocionado de hacerlo. El tema de esta semana fue elegido por nuestro centro de atención @jaydr titulado "CURACIÓN".
No necesito ponerme a pensar en la canción a elegir porque una en particular se me cayó al corazón para cantar para este tema y la elegí. La artista Lauren Daigle siempre ha sido increíble cuando se trata de cantar canciones que curan y alientan a todos los que pasan por diferentes dificultades en la vida.
Hay muchas veces que he sido herida en mi corazón especialmente pensando en mi vida presente y cuando escucho cualquiera de las canciones de Lauren, me levanta el alma y me quita la preocupación y luego recuerdo dónde dice Dios que estará conmigo donde sea. soy o sería y que no debo preocuparme en absoluto ya que Él tiene el control. Canciones como esta tienen una forma de canalizar mi enfoque de regreso a Dios y es por eso que no subestimo el poder de las canciones curativas como esta específica que elegí.
El título de la canción es Rescue y esta es una canción esperanzadora que nos hace recordar las promesas de Dios de que no importa lo que estemos pasando, Él siempre está ahí para rescatarnos enviando Su ejército a buscarnos. incluso en medio de nuestra noche más oscura.
El motivo de esta canción fue hacer recordar a las personas que están pasando por momentos difíciles que vendrán días mejores y enfrentar la verdad de que solo Dios es capaz de sacarnos del calabozo de la vida y traernos a la luz. a través de su mano salvadora.
Algunas personas necesitan curarse de la angustia, la depresión, la decepción, la ansiedad, el miedo, etc. Esta es una de las canciones para inspirarles y que se den cuenta de que Dios los ama y vendrá por ellos en el momento oportuno.
Con Dios, Él puede sanar nuestras enfermedades una vez que confiamos en Él. No hay nada imposible para Él y por eso, es por eso que elegí esta canción para aquellos que están pasando por desafíos en sus vidas que les resulta difícil hablar con alguien. Siempre puedes hablar con Dios y creer en Sus promesas infalibles para nosotros.

Letras de rescate.
La letra de la canción se puede encontrar aquí
Gracias por tu tiempo en mi blog.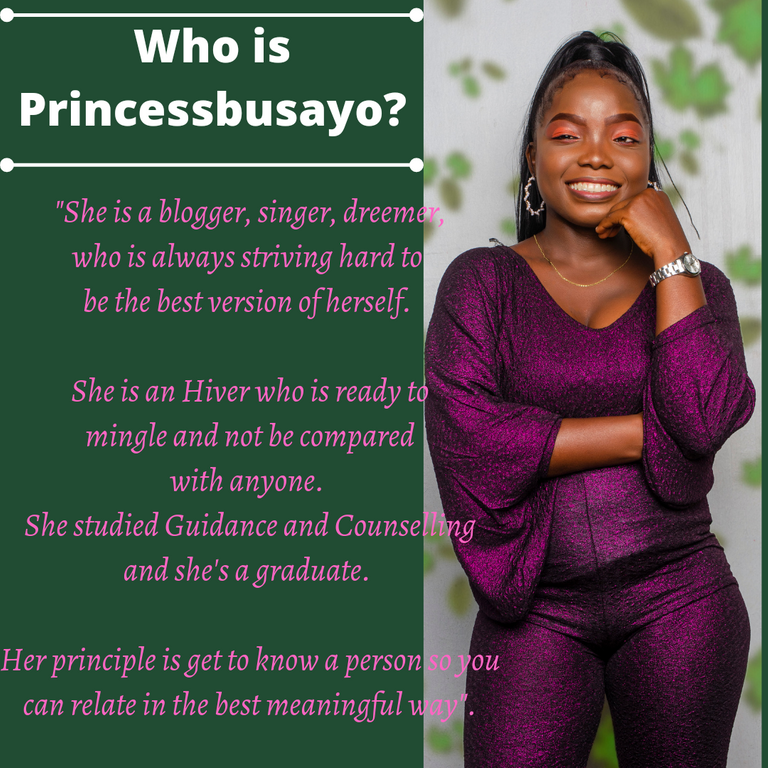 ---
▶️ 3Speak