---
Hello everyone, this would be my first video on hive open Mic and I'm very happy participating in this week's theme "Amor de familia"
I choose this song because of the deep meaning it has with my family. This song reminds me of all the beautiful memories I had with my cousin some years back before she passed away. I actually don't like talking about her because remembering everything we've shared together makes me want to cry.
I could remember my first movie night at the cinemas on my 18th birthday and she was the sponsor. She actually wanted to take me to a club for the first time but my mom refused so instead we went to see a movie at the cinemas, she bought lots of things for me and I could also remember whenever she comes to Nigeria to visit, she usually get lots of wears for me. She actually made a promise to me that the next time she will be visiting, she will make sure she get a laptop for me but I never knew that we won't be seeing each other again.
Staying with her was like spending the whole day with a Santa Claus and there's never a dulling moment around her. I knew she was a sickle cell anemia but she had always managed it well not until she came for a friend's wedding and that was how she got an attached and she passed away. The news came to me as a very big shock, loosing a friend, a playmate, a family member was more like the world has ended. I couldn't feel myself for a very long time but I got to accept the fact that somethings are just meant to be.
The only way I could remember her everyday was to use her name as my password and I held on to one of the dress she bought for me despite the fact that it wasn't my size, it's just a sign that she's still with me, I miss her so much.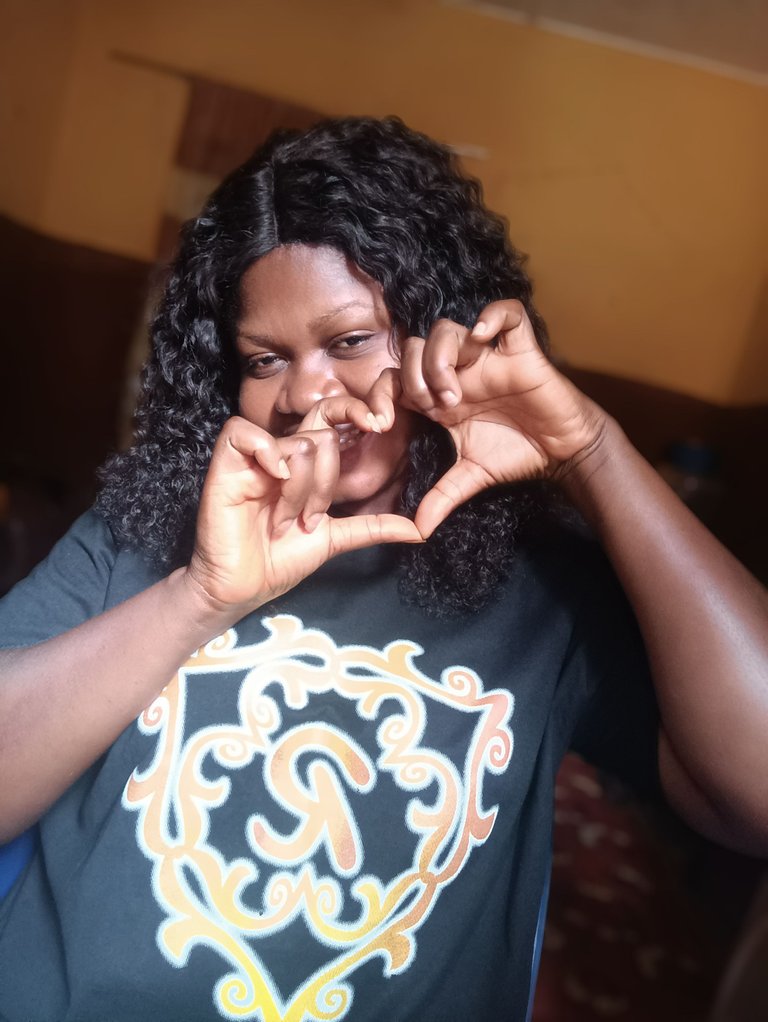 Song lyrics
Here's to the ones that we got
Cheers to the wish you were here, but you're not
'Cause the drinks bring back all the memories
Of everything we've been through
Toast to the ones here today
Toast to the ones that we lost on the way
'Cause the drinks bring back all the memories
And the memories bring back, memories bring back you
There's a time that I remember, when I did not know no pain
When I believed in forever, and everything would stay the same
Now my heart feel like December when somebody say your name
'Cause I can't reach out to call you, but I know I will one day, yeah
Everybody hurts sometimes
Everybody hurts someday, ayy-ayy
But everything gon' be alright
Go and raise a glass and say, ayy
Here's to the ones that we got
Cheers to the wish you were here, but you're not
'Cause the drinks bring back all the memories
Of everything we've been through
Toast to the ones here today
Toast to the ones that we lost on the way
'Cause the drinks bring back all the memories
And the memories bring back, memories bring back you
Doo-doo, doo-doo-doo-doo
Doo-doo-doo-doo, doo-doo-doo-doo
Doo-doo-doo-doo, doo-doo-doo
Memories bring back, memories bring back you
There's a time that I remember when I never felt so lost
When I felt all of the hatred was too powerful to stop (Ooh, yeah)
Now my heart feel like an ember and it's lighting up the dark
I'll carry these torches for ya that you know I'll never drop, yeah
Everybody hurts sometimes
Everybody hurts someday, ayy-ayy
But everything gon' be alright
Go and raise a glass and say, ayy
Here's to the ones that we got (Oh-oh)
Cheers to the wish you were here, but you're not
'Cause the drinks bring back all the memories
Of everything we've been through (No, no)
Toast to the ones here today (Ayy)
Toast to the ones that we lost on the way
'Cause the drinks bring back all the memories (Ayy)
And the memories bring back, memories bring back you
Doo-doo, doo-doo-doo-doo
Doo-doo-doo-doo, doo-doo-doo-doo
Doo-doo-doo-doo, doo-doo-doo
Memories bring back, memories bring back you
Doo-doo, doo-doo-doo-doo
Doo-doo-doo-doo, doo-doo-doo-doo
Doo-doo-doo-doo, doo-doo-doo (Ooh, yeah)
Memories bring back, memories bring back you
Lyrics source
Thanks for stopping by
---
▶️ 3Speak