---
Spanish
Saludos Hivers!
"Génesis", es una canción de la banda de rock argentina Vox Dei, de su álbum La Biblia, del año 1971.
Una agrupación demasiado psicodélica, con un flow puro de riff típicos del rock de los 70. Escuchar a esta agrupación representa trasladarse mentalmente a una ilusión hippie, llena colores y mucha armonía. Una de la bandas más originales de Sudamérica que sirvió de influencia a la siguiente generación, donde conseguimos bandas de rock como: Soda Stereo, Divididos, Los Enanitos Verdes, etc....
Esta canción, Génesis, hace énfasis a la primera parte del La Biblia, ya que es el nombre del álbum, y plantea la creación del mundo por un ser celestial y poderoso. Este tema fue versionado por Soda Stereo en su disco unplugged llamado Confort y música para volar. Un alucine.
Para esta semana de compartir, quiero traerles con mucho amor por la música y por esta comunidad una versión en compañía de uno de mis mejores amigos, el señor Victor Zerpa, mejor conocido como @victormaleficio. Espero que disfruten este show.
¡Bendiciones para todos!
English
Greetings Hivers!
"Genesis", is a song by the Argentine rock band Vox Dei, from their album The Bible, from 1971.
A group that is too psychedelic, with a pure flow of riffs typical of 70s rock. Listening to this group represents mentally moving into a hippie illusion, full of colors and a lot of harmony. One of the most original bands in South America that influenced the next generation, where we got rock bands like: Soda Stereo, Divididos, Los Enanitos Verdes, etc....
This song, Genesis, emphasizes the first part of The Bible, since it is the name of the album, and it raises the creation of the world by a heavenly and powerful being. This song was covered by Soda Stereo on their unplugged album called Confort y música para volar. A hallucinate.
For this week of sharing, with a lot of love for music and for this community, I want to bring you a version in the company of one of my best friends, Mr. Victor Zerpa, better known as @victormaleficio. I hope you enjoy this show.
Blessings for all!

Original Audio | Vox Dei

"Génesis"
Cuando todo era nada,
era nada el principio
Él era el Principio,
y de la noche hizo luz
Y fue el Cielo, y esto que está aquí
Hubo tierra, agua, sangre, flores, todo eso y también tiempo
Claramente digo que este fue el mundo del hombre
Y así fue
Oh sí
Hombre,
que te miras en las aguas para ver quién sos
Mírame si quieres verte,
porque imagen mía sos
Ya lo hiciste
Vive sólo hoy
Hubo pueblos y países,
y hubo hombres con memoria
Claramente digo que este es el mundo del hombre
Que contaron todas estas cosas
Y fue así
Oh, oh sí
"Genesis"
When everything was nothing
the beginning was nothing
He was the Beginning
and out of the night he made light
And he was Heaven, and this here
There was earth, water, blood, flowers, all that and also time
Clearly I say this was the world of man
So it was
Oh yeah
Man,
that you look at yourself in the waters to see who you are
Look at me if you want to see you,
because you are my image
You already did
live only today
There were towns and countries,
and there were men with memory
Clearly I say this is the world of man
What did all these things say?
and it was like that
oh oh yeah
---
Fuente: Letras.com
Compositores: Hector Ricardo Soule Cardei / Juan Carlos Godoy / Wilfredo Anibal Quiroga
Letra de Génesis © Warner Chappell Music, Inc

Recording and Editing | Data
| Voice & Acoustic Guitar | According to the original chords of the song, recorded with a condenser microphone, through the Cubase software. (Plugins: Compressor, Delay and Reverb). |
| --- | --- |
| Electric Guitar | According to the original chords of the song, recorded with line direct, through the Cubase software. (Plugins: Compressor, Delay and Reverb). |
| --- | --- |
| Video | In one shot, with a Samsung J4 cell phone, and edited with Filmora software. |
| --- | --- |

Thanks for reading and listening... Until a next post!
@leomolina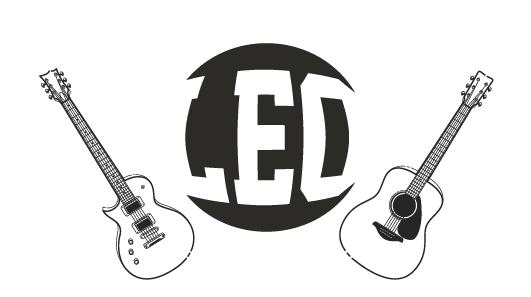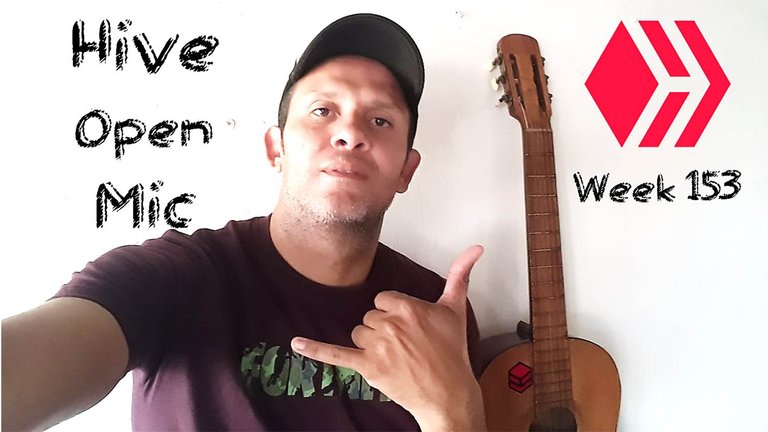 Follow Me
---
▶️ 3Speak