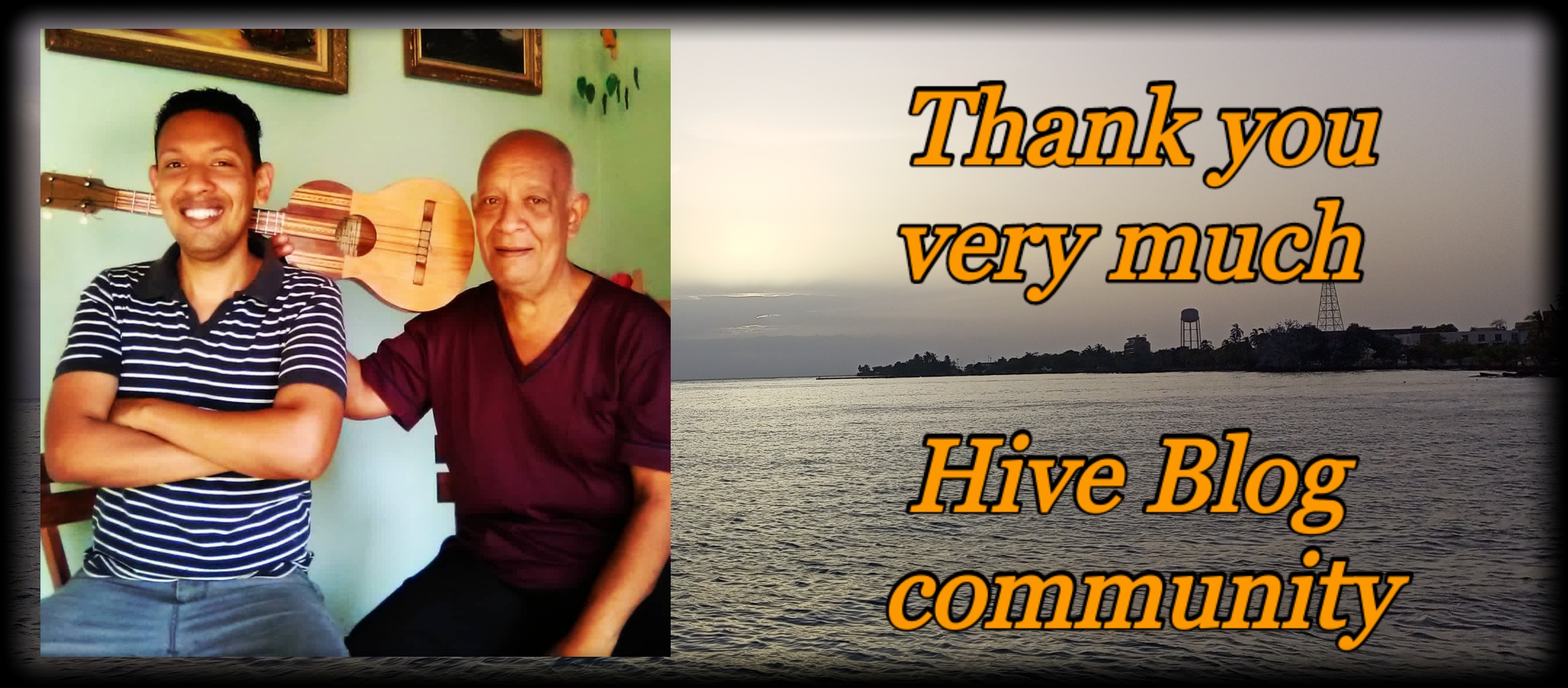 I send a greeting full of love for all my Hive Blog community! I have decided to write these short lines to thank with all my heart all the users and communities that have provided support to the @familia.linares, especially my father @armandolnrs, who is still in full battle for his recovery at the Central Hospital. of Maracay, in Venezuela.
¡Envío un saludo cargado de mucho cariño para toda mi comunidad de Hive Blog!. He decidido redactar estas cortas líneas para agradecer con todo mi corazón a todos los usuarios y comunidades que han brindado apoyo a la @familia.linares, especialmente a mi padre @armandolnrs, quien aún se encuentra en plena batalla por su recuperación en el Hospital Central de Maracay, en Venezuela.
A few days ago I made you aware of the difficult situation we are going through through a post in my beloved Hive Open Mic community and I confess that in the midst of the chaos I received a lot of help with that post from my brothers Omar and Dina from @musicandreview and my beloved @jhoxiris in thedrafting and execution. How beautiful it is to know that you are part of my spiritual family. Thank you so much!.
Hace unos días les hice conocer la fuerte situación que estamos atravesando a través de una publicación en mi amada comunidad de Hive Open Mic y les confieso que en medio del caos recibí mucha ayuda con ese post de parte de mis hermanos Omar y Dina de @musicandreview y mi amada @jhoxiris en la redacción y ejecución del mismo. Que hermoso es saber que son parte de mi familia espiritual. ¡Muchas Gracias!.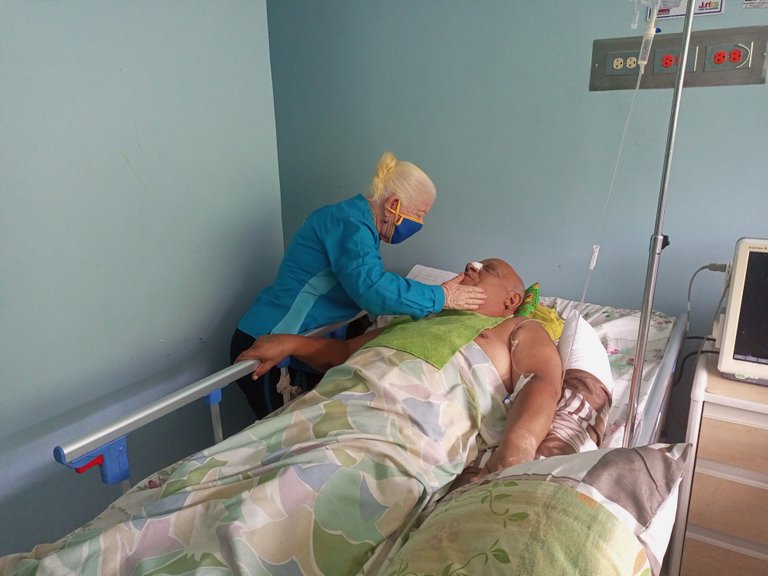 @lasembradora and @armandolnrs
It's been a week since the accident. The situation has improved in some aspects, since his wounds have healed and they are too many. The surgery on his nose was successful and so was the first surgery on his thoracic spine, but we are still waiting for the second surgery where some screws have to be placed to reinforce his spine and hopefully he will be able to feel his legs and walk soon. .
Ya ha pasado una semana desde el accidente. La situación ha mejorado en algunos aspectos, ya que sus heridas han sanado y son demasiadas. La cirugía en su nariz fue exitosa y también la primera cirugía en la columna dorsal, pero seguimos a la espera de la segunda intervención quirúrgica donde hay que colocarle unos tornillos para reforzar su columna y tener la esperanza de que pueda sentir sus piernas y caminar próximamente.
The budget for just those tools for the second surgery exceeds $1,000. Really, for an average family, it is quite a difficult situation, but thank God, the good will of all the people who have crossed our paths has not been lacking. It especially makes me very happy to know that Hive Blog is not just limited to posting for rewards. Here there are very valuable people with a very big heart and we have shown it to the world again now with the support they have given to this humble servant. I also thank @eddiespino and @mipiano for the advice they have given us to request this help in the most transparent way and without damaging the original idea of ​​our platform.
El presupuesto solo de esas herramientas de la segunda cirugía pasa de 1000$, realmente para una familia promedio es una situación bastante difícil, pero gracias a Dios no ha hecho falta la buena voluntad de todas las personas que se han cruzado en nuestros destinos. Especialmente me hace muy feliz saber que Hive Blog no sólo se limita a publicar por recompensas. Aquí hay personas muy valiosas y con un corazón muy grande y se lo hemos demostrado nuevamente al mundo ahora con el apoyo que le han brindado a este humilde servidor. Agradezco también a @eddiespino y @mipiano por los consejos que nos han brindado para solicitar está ayuda de la manera más transparente y sin dañar la idea original de nuestra plataforma.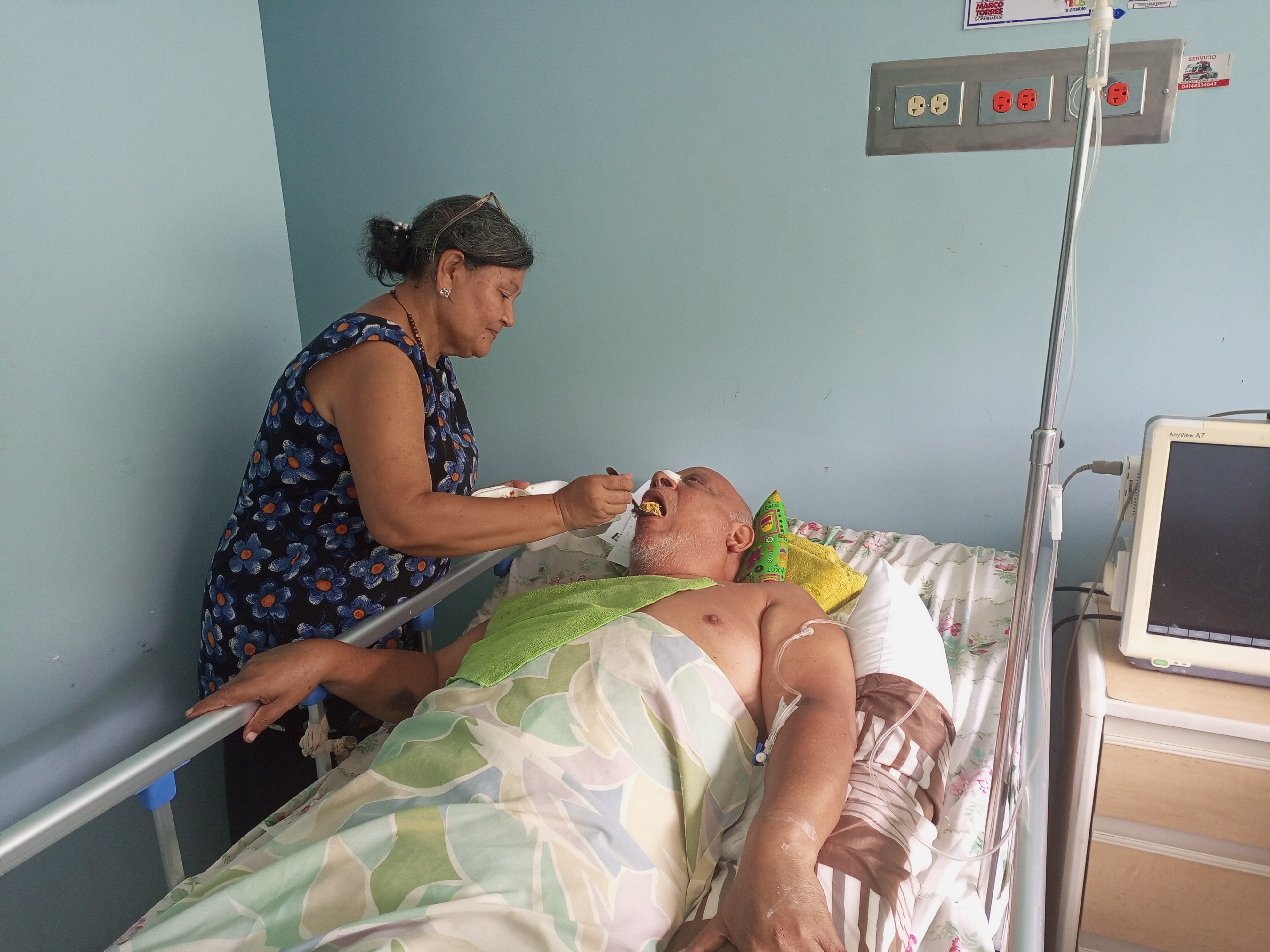 @zorajr and @armandolnrs
I haven't had time to reply to everyone. Please excuse me. You know that I am usually very active, but I take advantage of this free moment to express my gratitude, even if I do not name all of them, you know who you are and how much so much love means to me.
No he tenido tiempo de responder a todos. Por favor disculpen. Ustedes saben que suelo estar muy activo, pero aprovecho este momento libre para expresar mi gratitud, aunque no los nombre a todos, ustedes saben quiénes son y cuánto significa para mí tanto cariño.
Quiero que sepan que todo lo que me ayudaron con el post y las transferencias de tantos amigos de la plataforma han hecho más fácil la situación que enfrentamos en casa. Mil gracias, todo ha sido valioso, importante y necesario. Quería también compartir algunas imágenes del proceso de curación y espera de la siguiente cirugía. Todo va poco a poco, pero las cosas se van dando bien. En los próximos días estaré haciendo publicaciones en Hive porque necesito la parte económica, me da pena sabiendo la situación en que me encuentro, pero tengo mucho material para futuros posts, espero me entiendan. Nuevamente gracias a todos. Dios los bendiga y les multiplique todo lo que han hecho por nosotros... ¡Nos leemos en los comentarios amigos!.