Our dude Kans opened a record shoppe in Cleveland a couple weeks ago, and here is a sphere photo from the opening night party(View the link on Dlux at the bottom to check it out in VR)!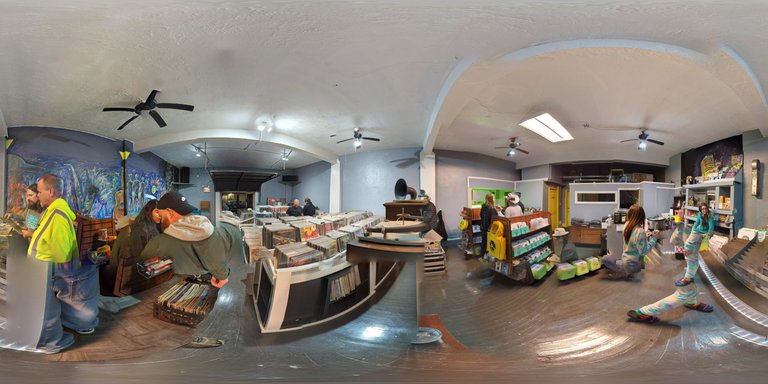 This store is crazy because hes only open AT NIGHT, from 5 to midnight everynight...crazy!!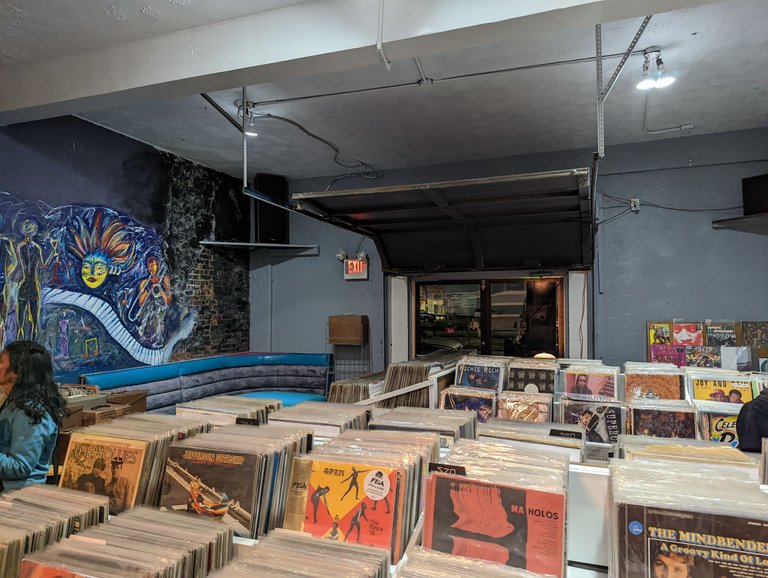 Kans has a NICE collection of vinyl...with a huge hip hop section, (organized by year even). but a big rock, psych and 45 collection as well, plus all these oddball artifacts and vintage turntables and whatnot..this dudes a serious collector, and he actually put his entire collection in the store....wild!...even his battle wax(?) I might have to buy them all!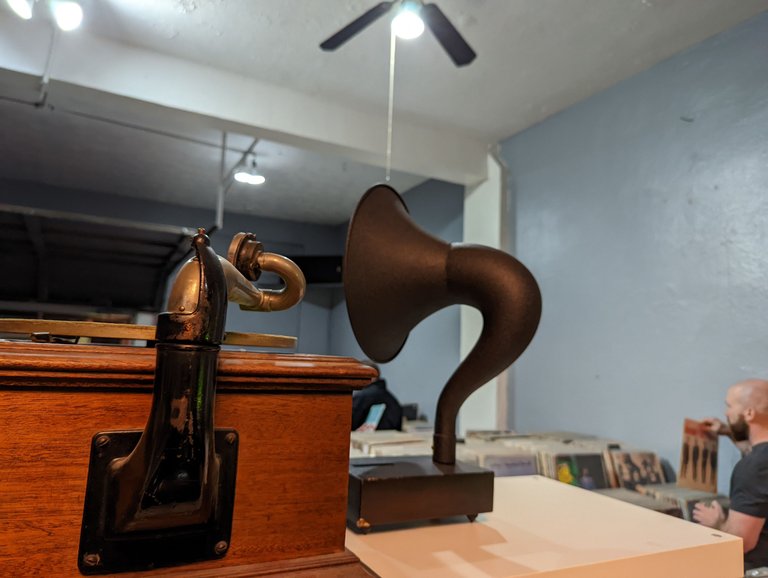 I walked away with mostly a bunch of old hip hop stuff, some of which I posted about fairly recently. I just figured I'd give a little tour with the sphere photo, so you can check it out with your own eyes.
If you ever find yourself in Cleveland, stop by...he's on West 25th just south of the Westside Market.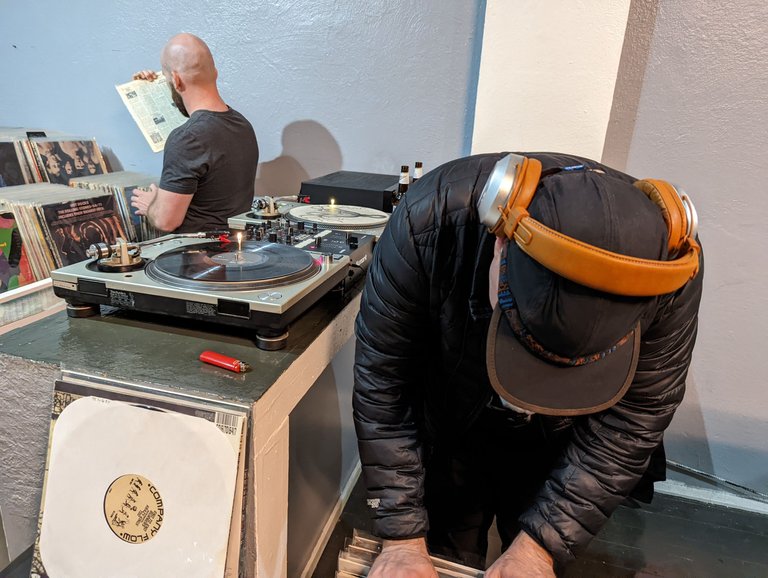 I thought the place exceeded my expectations, super chill place, comfy couches...They said they had a gig the other night- I told him we should do a stream or something sometime from there, so we'll see if we can make it happen!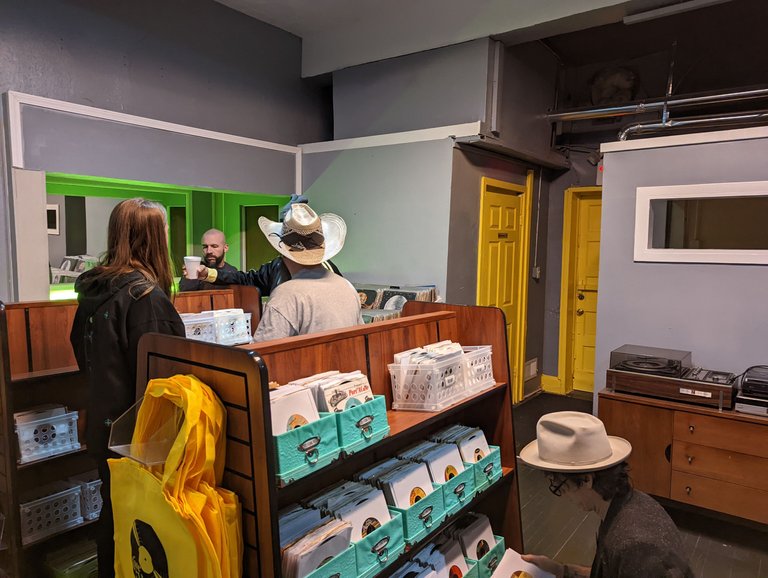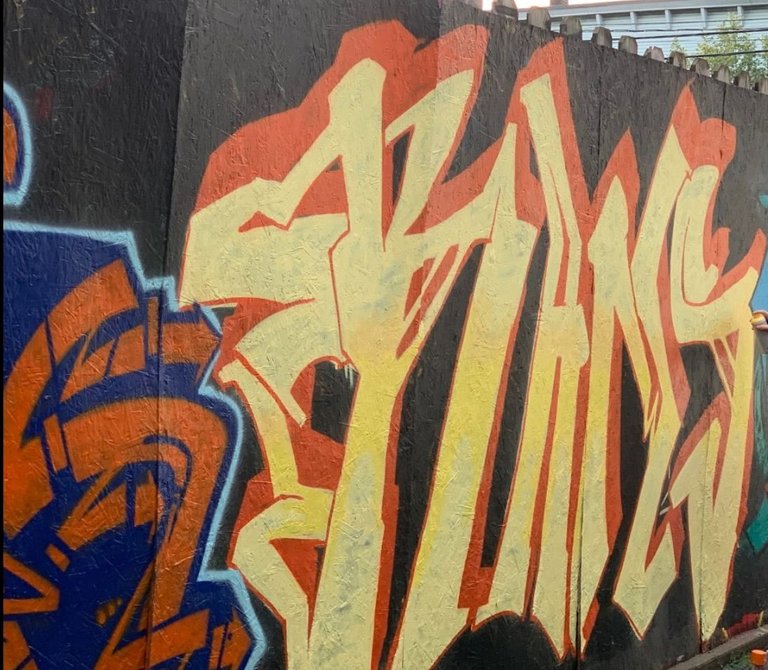 ---